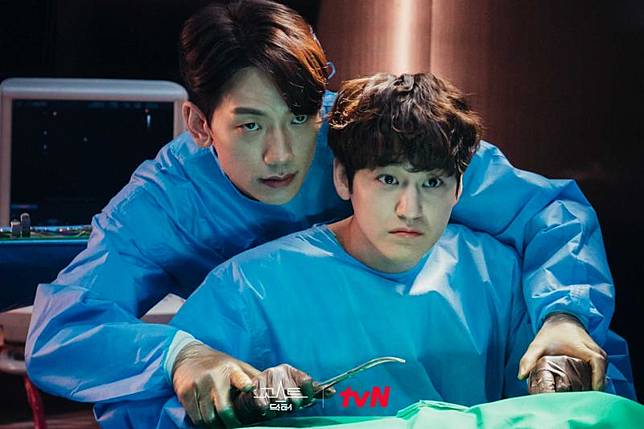 JAKARTA, celebrities.id – Here are a number of reasons why you must watch the drama Ghost Doctor, which presents a unique and interesting fantasy concept. Now the Korean drama has entered its final tense episode.
Directed by director Boo Sung Chul, "Ghost Doctor" is a new fantasy medical drama about two doctors who are very different in terms of their backgrounds, skills, or personalities, but ultimately combine body and soul.
Rain plays genius thoracic surgeon Cha Young Min, while Kim Bum plays silver spoon resident Go Seung Tak. Here are seven reasons you must watch the drama Ghost Doctor, which was reported from various sources, Friday (25/2/2022).
1. Star-studded
Rain and Kim Bum play the main roles in this drama, making this drama fairly star-studded. How not, the two of them had shocked the Korean drama industry even to the international level, through the drama Full House, played by Rain and Boys Over Flowers, played by Kim Bum. Their togetherness in the drama Ghost Doctor Of course this is your main reason for watching this drama.
2. Rain and Kim Bum's Amazing Chemistry
From the first episode, people were attracted by Rain and Kim Bum's bromance. The two actors were perfectly immersed in their roles and made the audience burst out laughing at their hilarious interactions. Cha Young Min, who became a ghost freely possessed Go Seung Tak's body.
3. Interesting Plot Development
This drama not only makes the audience laugh out loud, but the unique side story further enhances the depth of the plot. There is a surprising conflict in the operation of chairman Jang Kwang Deok (Lee Moon Soo) related to a traffic accident that befell Cha Young Min that put him in a coma. In addition, there are interesting facts about Go Seun Tak's past who had a trauma from seeing ghosts as a child.
4. Medical Fantasy
Ghost Doctor attracts viewers with a different genre called "medical fantasy." The story of a "coma ghost" on the border of life and death in a refreshing and new hospital setting.
In addition, the fact that Cha Young Min, a brilliant doctor, can only have Go Seung Tak, a reckless doctor, brings a more exciting experience that makes viewers always anticipate what will happen next.
5. Uee and Son Naeun Also Starring in Ghost Doctor Drama
Not only Rain and Kim Bum, Ghost Doctor is also played by several actresses such as Uee and Son Naeun. In this drama, Uee plays Jang Se Jin, a neurosurgeon who is also Cha Young Min's ex-girlfriend. They are reunited after 12 years apart.
Meanwhile, Son Na Eun plays an intern at the emergency unit. Because he went to college with Go Seun Tak, he was the first to notice Go Seun Tak's change in attitude when Cha Young Min was in a trance.
6. Telling Another Comatose Spirit Story
Not only the story of Cha Young Min's spirit that will be told in this drama, but also the story of other spirits, namely Han Seung Won (Tae In Ho) and Ahn Tae Hyun (Go Sang Ho).
The comatose patients are in the hospital, their souls confused about being in a state of life and death. They will continue to be close to their bodies and share their life stories that will touch the audience who have their own stories that add more entertainment.
7. The work of director The Heirs
Who is not familiar with the popular drama The Heirs, especially K-drama fans must be familiar with this one drama. The next reason why you have to watch Ghost Doctor, because this drama is directed by Boo Sung Chul who is the director of the drama The Heirs.