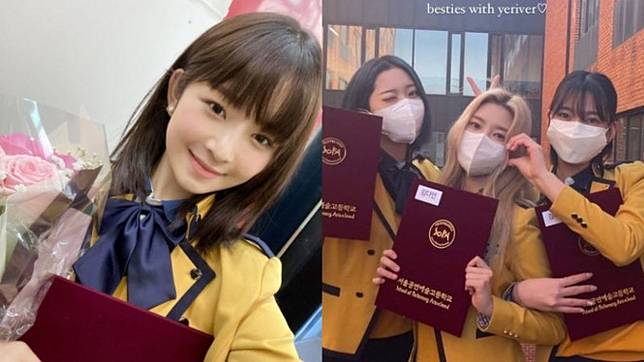 ZIGI – Rows of Kpop idols including Rei IVE, Kim Dayeon Kp1er, to Lee Eun Sang attended the graduation ceremony at School of Performing Arts Seoul (SOPA) on Thursday, February 10, 2022.
In addition, there are several high schools that also hold graduation ceremonies today. Like Seongmin CRAVITY's school. Curious about the portrait of Korean idols who graduated from high school? Let's see the article below!
Also read: 10 photos of Cha Eun Woo before his debut from elementary, middle, high school
1. Rei IVE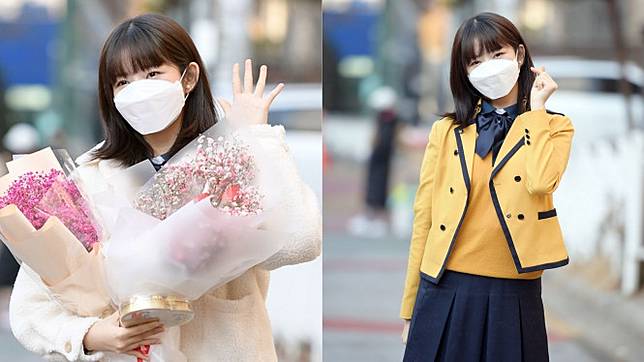 Photo : Newsen Rei IVE
Rei IVE officially graduated from School of Performing Arts (SOPA) on Thursday, February 10, 2022. Kpop idols who just debuted in December 2021 have successfully completed their education.
After deciding to move from Japan to South Korea for a career, Rei IVE studied at SOPA to be precise, majoring in music.
Before entering the school, Rei IVE had time to greet the media crew who had been waiting outside. The girl born in 2004 got many bouquets of flowers. Wrapped in a white fur coat, Rei who is wearing a mask is waving at the camera.
2. Kim Dayeon Kep1er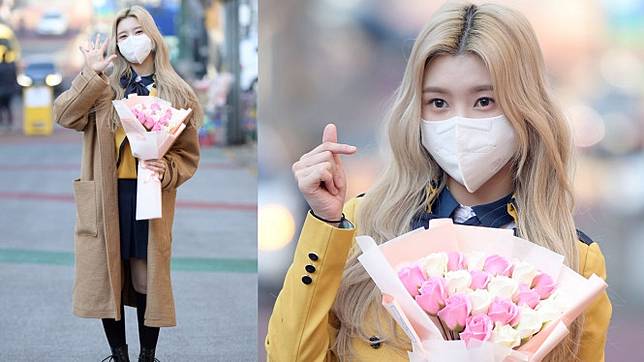 Photo : Newsen Kim Dayeon Kep1er
Next up is Kep1er's Kim Dayeon. Former contestant Girls Planet 999 it is wrapped with coat long brown color and currently has blonde hair.
He had time to convey a few words related to the memories he had spent at school. Dayeon hopes that she will continue to maintain good relations with her friends at SOPA even after all of them have graduated.
3. Lee Eun Sang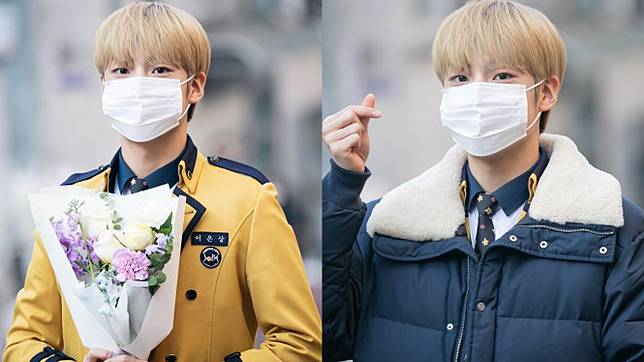 Photo : Newsen Lee Eun Sang
Another Kpop idol who attended SOPA's graduation ceremony on Thursday, February 10, 2022 was Lee Eun Sang. The former X1 member also greeted the media crew first before entering school.
In his short speech, Lee Eun Sang said that he was grateful to be able to meet friends and teachers at SOPA who had helped him over the years. Then the singer from the New Music brand gave a sneak peek at the preparation of the new album.
4. Jang Song Ho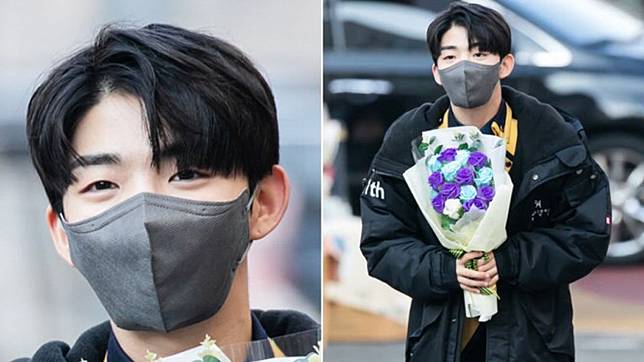 Photo : Newsen Jang Song Ho
Trot singer Jang Song Ho who is on the rise in South Korea also officially graduated from SOPA. This 2003-born boy looked very happy when he greeted the media crew.
5. Jiheon Fromis_9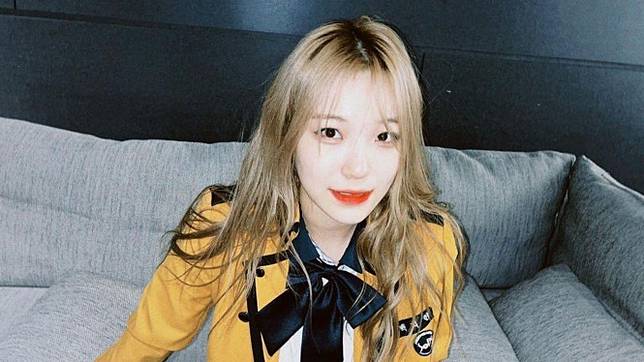 Photo : Naver Jiheon fromis_9
fromis_9's Jiheon was supposed to attend the graduation ceremony at SOPA. But unfortunately, he is currently undergoing a quarantine period after his fellow groupmate, Lee Seo Yeon, tested positive for Covid-19 on February 5, 2022.
Some time ago. Jiheon has promised to make a vlog during the graduation ceremony. But unfortunately, this cannot be realized. Based on monitoring Zigi.id on Twitter, fans feel sorry for Jiheon. The reason is, the graduation ceremony was only held once but the idol was unable to attend.
6. Seongmin CRAVITY
Photo : Naver Seongmin CRAVITY
CRAVITY's Seongmin also graduated from high school today, Thursday, February 10, 2022. Not from SOPA, but Jamsin High School. To prevent the spread of Covid-19, Seongmin's school graduation ceremony was held online.
Through Starship Entertainment's official Twitter account, a photo of CRAVITY's Seongmin was shared who received a large bouquet of flowers to celebrate his graduation. He also hopes that in the future, he can become a more mature figure after graduating from high school.
"Although entering my 20s is exciting, it also feels like my teenage years have ended with this graduation, so the feeling is quite strange. Now I'm no longer a student. I hope to show a more responsible and mature image," CRAVITY's Seongmin said in an official statement.
That's a line of Kpop idols who attended the high school graduation ceremony in School of Performing Arts Seoul or SOPA on Thursday, February 10, 2022. Starting from Rei IVE, Kim Dayeon Kep1er, to Lee Eun Sang.
Read also: Park Ji Hu graduated from high school, will be in the same campus with Yoon Chan Young