Jakarta
–
Not only in a still pandemic condition, the Milan Fashion Week event fall/winter 2022 is also marked by empathy and protest against Russia's invasion of Ukraine. Not a few have questioned the appropriateness of holding a fashion week in a situation full of concern in Ukraine.
A number of fashion industry players also voiced support for Ukraine. Like designer Giorgio Armani staged a show without music to pay homage.
Then what about in terms of trends? Classic style and sporty appear to dominate in various themes. Here's a summary.
Outerwear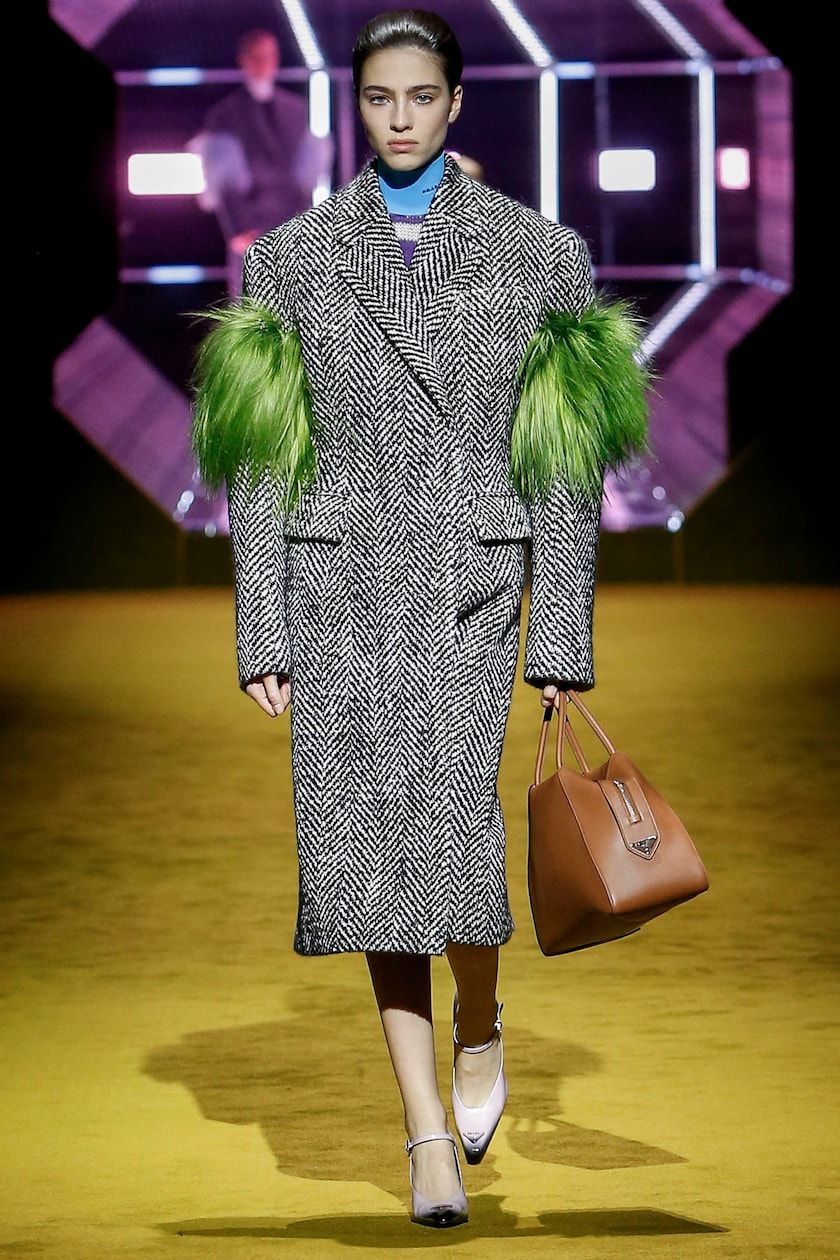 Prada fall/winter 2022/ Photo: Courtesy of Prada
Outerwear like a coat may have become staple pieces for fall and winter. But this time the designers at Milan Fashion Week offer it in a variety of designs. Prada packs oversized coat 1940s style with details faux fur and feathers.
While Versace offers coat in satin and light pastel colors.
Transparent Dress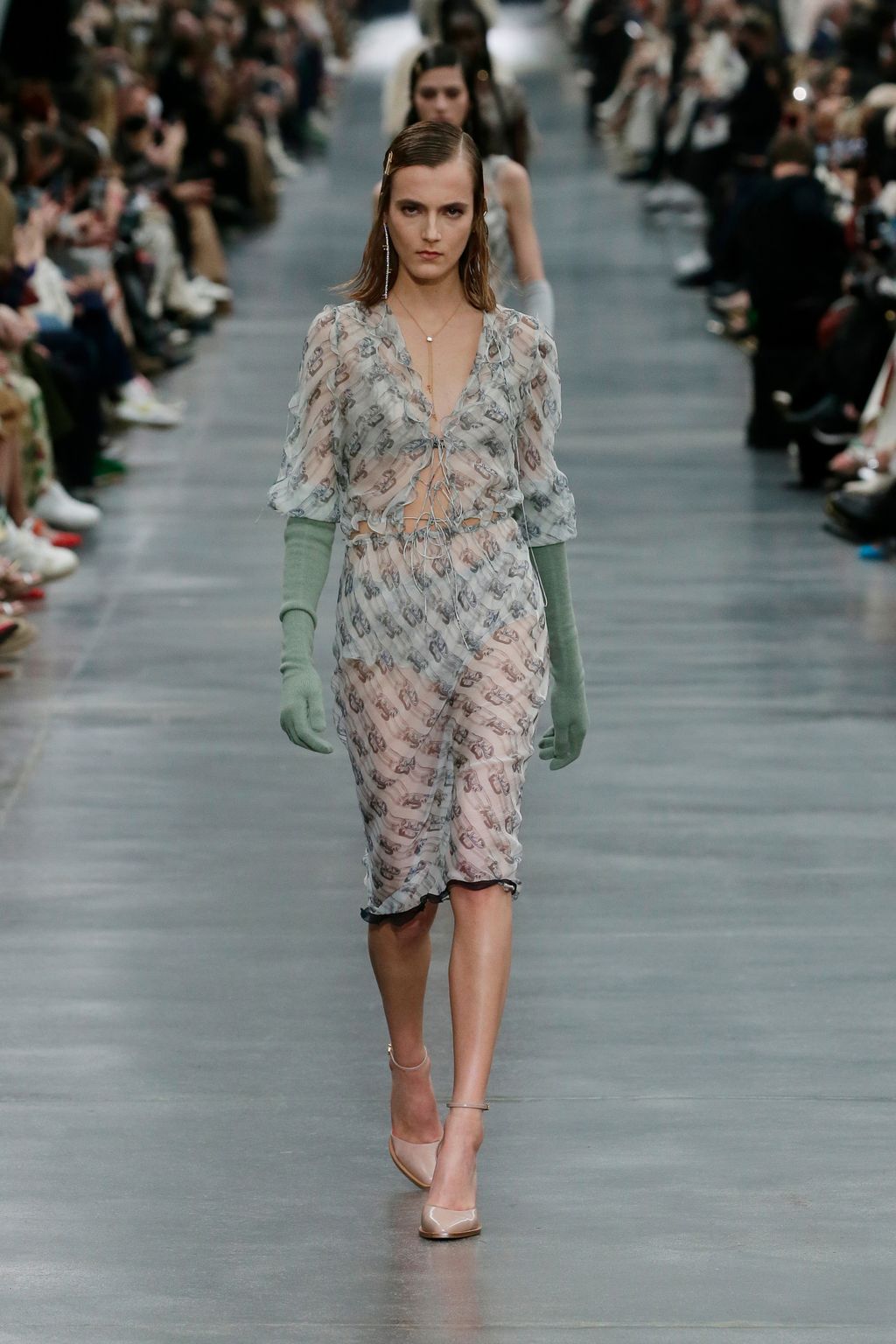 Fendi fall/winter 2022./ Photo: ALDOCASTOLDI/courtesy of Fendi
If in London the transparent fashion trend comes in different shades subtlefashion creators in Milan show more style seductive. Fendi and Bottega Veneta present slip dress showing off underwear.
Sporty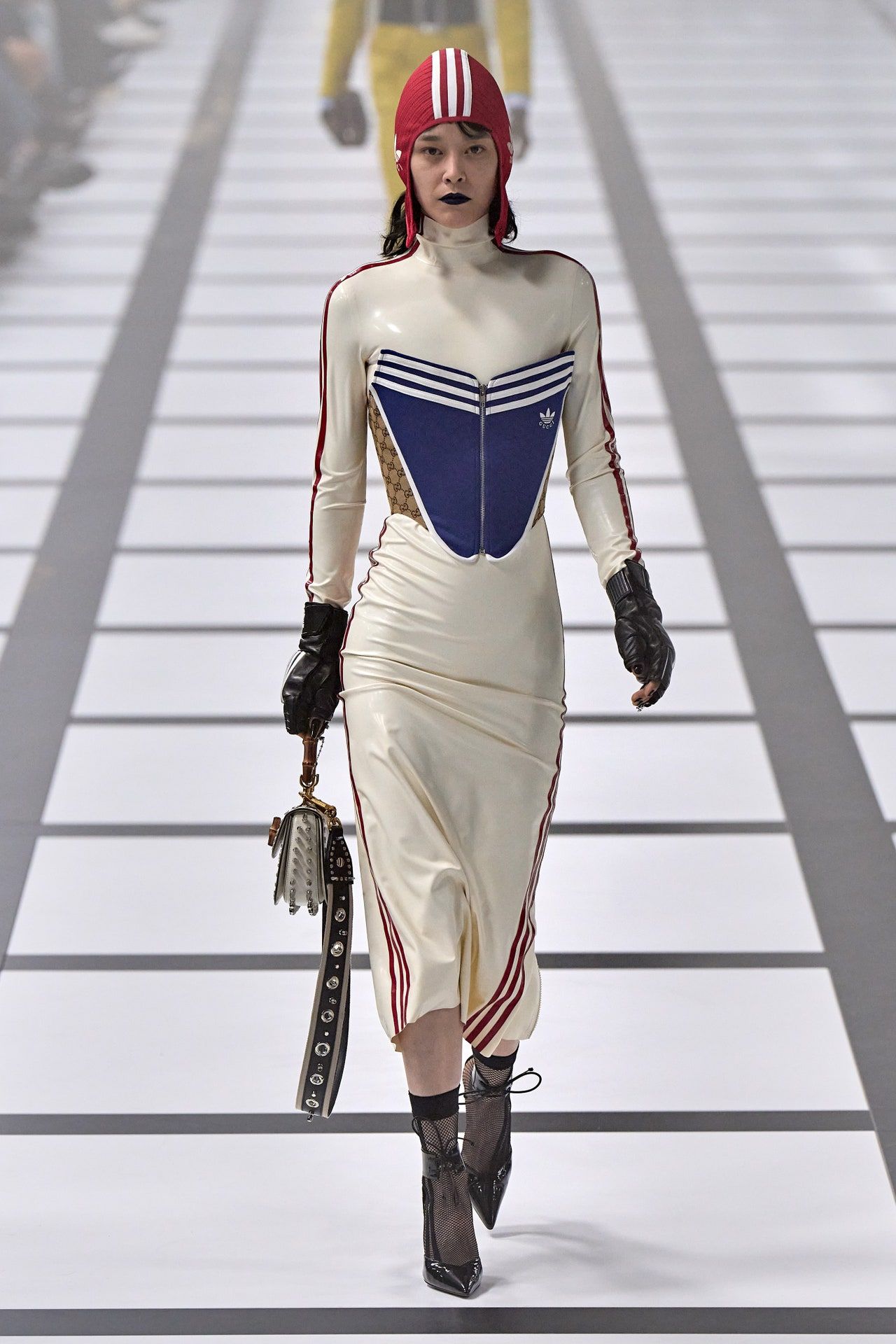 Gucci Fall/Winter 2022/ Photo: Filippo Fior/GoRunway/Vogue
Style mix sporty retro is present in the Gucci collection which also collaborates with Adidas. Alessandro Michele peeking corset dress and also a dress that incorporates a Victorian-era design emblazoned with the Adidas logo.
'90s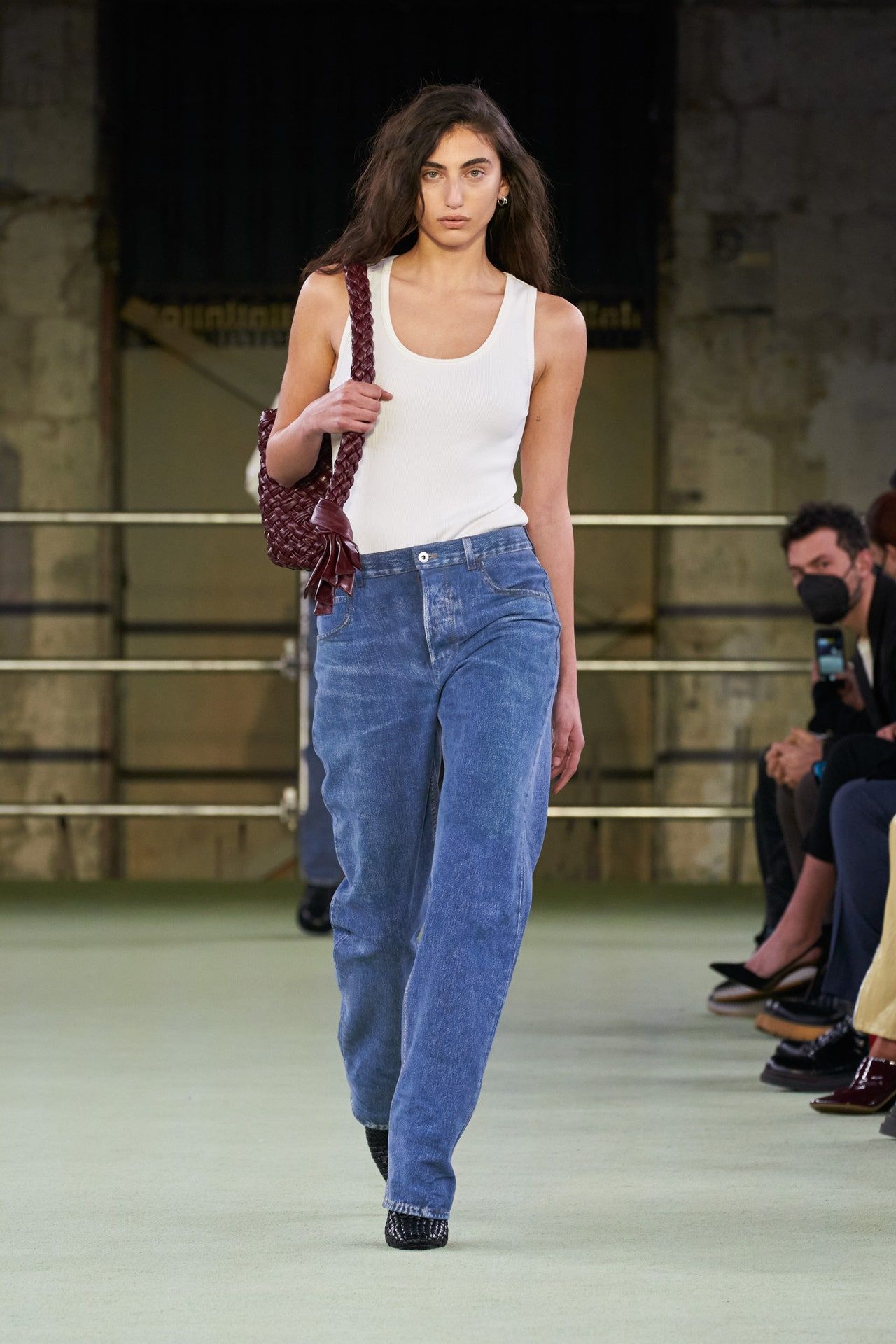 Bottega Veneta fall/winter 2022/ Photo: Alessandro Lucioni/imaxtree
Even though the silhouette oversized which is a favorite of designers in Milan, synonymous with the style of the 1940s and 1980s, a number of designers also offer creations that are more nuanced in the 90s. Like Bottega Veneta who opened the show with tank top white with pants that look like jeans but are actually made of leather.
tank top white is also the choice of Prada who decorated it with a logo and combined it with a pencil skirt.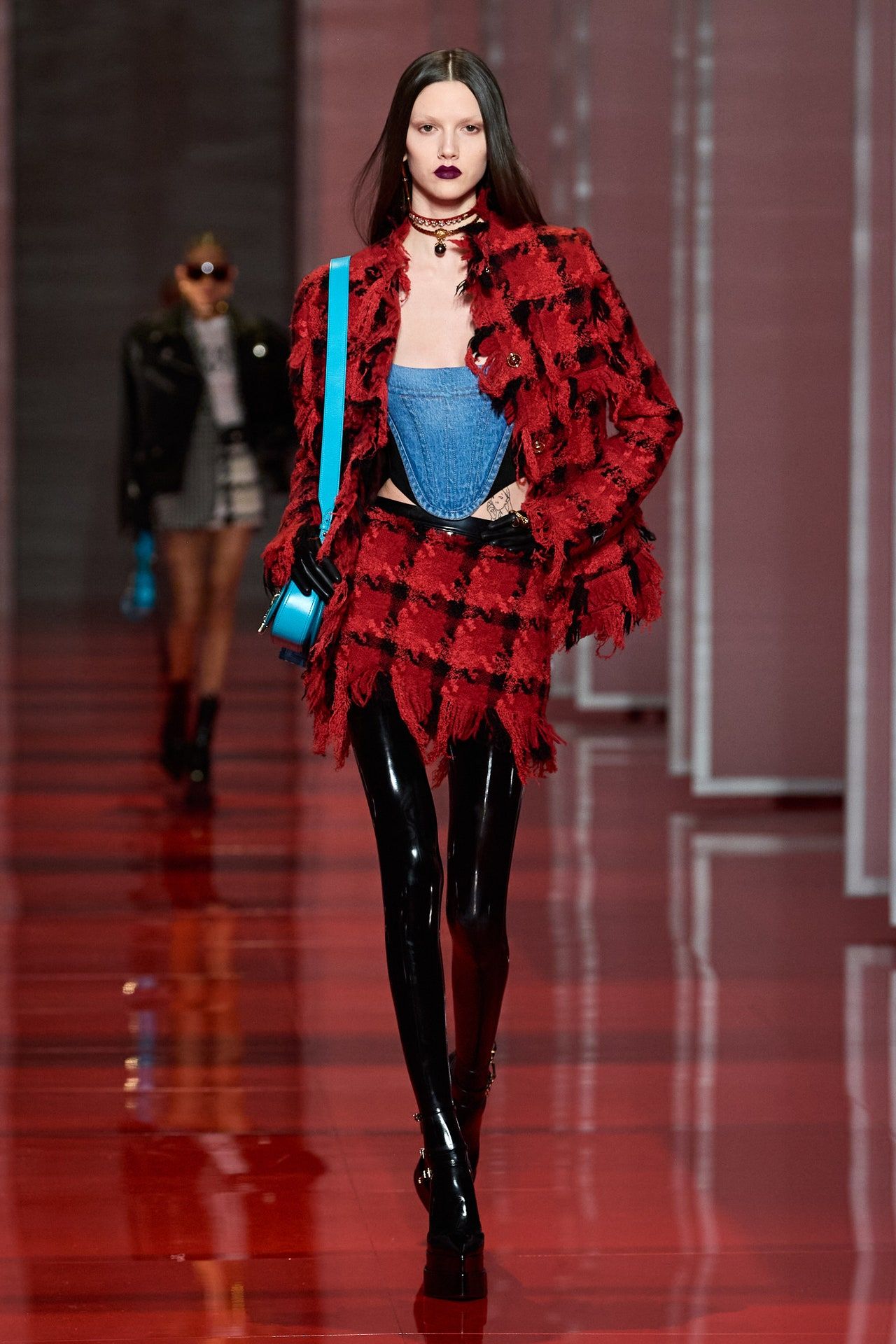 Versace fall/winter 2022/ Photo: Salvatore Dragone / Gorunway.com/Vogue
Another 90s-era style was brought by Versace through a row of colorful short skirt suits.
Texture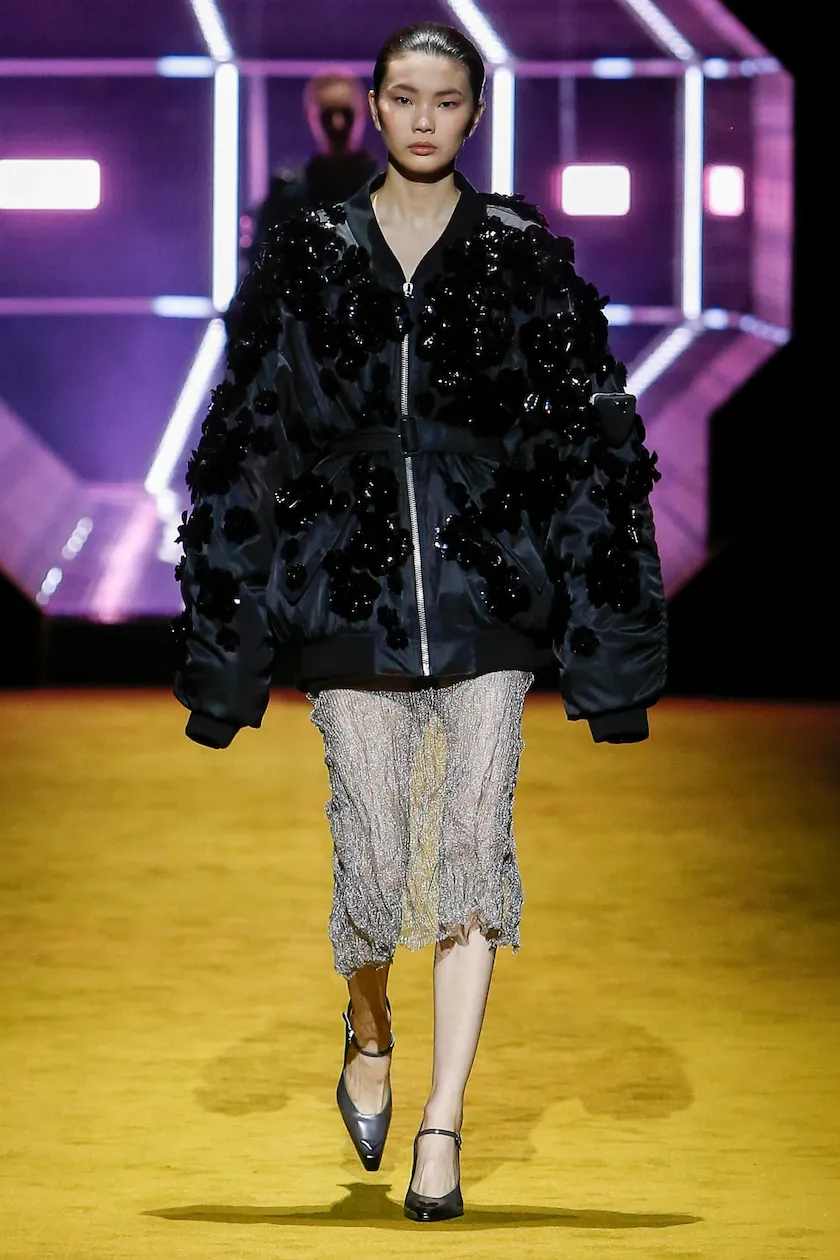 Prada fall/winter 2022/ Photo: Courtesy of Prada
In addition to color, the combination of clothing textures is a unified formula and design adopted by designers at Milan Fashion Week.
Fendi blends slip dress together leather jacket. Then Prada decorates bomber jacket together embellishments. The combination that subtle seen in the Jil Sander collection through the mix fringes sweater with a satin skirt.
[Gambas:Video Beautynesia]
Want to be one of the readers who can take part in various exciting events at Beautynesia? Let's join the Beautynesia reader community B-Nation. How to REGISTER HERE!
(raf/raf)