Year-end holidays are usually one of the long holidays that most people look forward to. This is indeed one of the awaited moments for a moment to relieve fatigue from the tedious daily routine. As a result, many people want to go on vacation out of town during the year-end holidays. For those of you who are confused about looking for year-end holiday references in Indonesia, here are some cities that might be interesting to visit during the new year.
1. Sabang
Sabang is a city at the western tip of Indonesia and has long been a tourist area. This is because Sabang has the main attraction, namely Pulau Weh. If you like beach and island tourism, this place might be for you.
Enjoying the new year in Sabang can be done by staying on Pulau Weh. Then, enjoying the various tourist facilities there will also refresh your mind before returning to your original routine.
Beautiful scenery and also interesting activities can be found there. Take your family or friends to Sabang and enjoy a memorable year-end holiday.
Read also:
2. Medan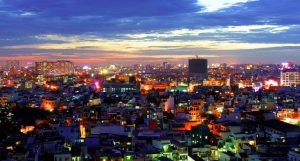 In North Sumatra, to be precise in Medan, you can also enjoy an interesting year-end holiday atmosphere. Especially if you have never set foot in Medan before.
Of course this will be a new space experience. When the holidays arrive, there are also many tourists from outside Medan who stop by there to just enjoy the city.
There are many things that can be done in Medan, from doing cultural tourism to nature tourism. You can also find Medan's culinary specialties that are widely spread in the city.
3. Jakarta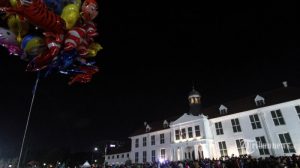 Jakarta, the metropolitan city, holds a variety of entertainment and bustle that is suitable for urban tourism. This big city is suitable for New Year's Eve celebrations because there will definitely be many events being held.
If you are interested, coming to Jakarta can also provide a new atmosphere for your year-end vacation. There are many activities to do there. In addition, there are also many spots or crowd points that can be visited.
From night to morning, Jakarta may never sleep until the New Year's holiday ends.
4. Yogyakarta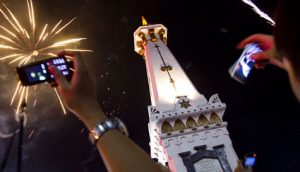 The Yogyakarta area has always been a tourist area and most of the tourism in Yogya is cultural tourism. There, there are also many attractions that can be visited during the year-end holidays.
When New Year's Eve arrives, you don't need to be confused about looking for year-end holiday references in Yogyakarta, because the Malioboro area is enough to provide its own festivities.
The next morning, you can take a walk in the palace area and its surroundings to visit various tourist attractions. Or you can stop by at the outskirts of Jogja to enjoy its natural attractions.
Read also:
5. Poor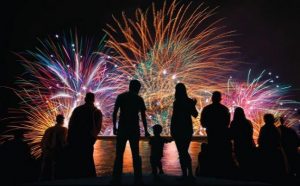 Malang City is one of the big cities in East Java which is often visited during long holidays, including year-end holidays. This city is never even empty of tourists.
In the city center there are many culinary locations that you can try one by one while waiting for New Year's Eve. When New Year's Eve arrives, just come to the square to enjoy the fireworks.
The next morning there are many tourist sites that can be visited, ranging from in the city center to remote areas. Or you can also stop by the city of Batu which only takes approximately 1-2 hours driving from Malang.
6. Badung, Kuta Bali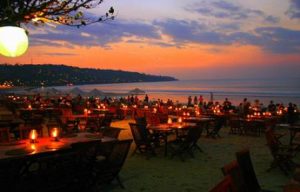 One area that is synonymous with Bali and definitely easy to spot is Badung, Kuta Bali. This area may be one of the locations to spend a complete year-end vacation.
You can visit Badung, Kuta Bali and enjoy the atmosphere. Tourists can enjoy a firework party at Kuta or Legian Beach. In addition, the next day you can also visit various tourist destinations in the vicinity.
This area that is never empty of visitors is still recommended for holidays. Also enjoy the charming sunset atmosphere.
7. Lombok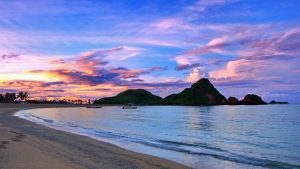 Who doesn't know Lombok? One of the areas from West Nusa Tenggara is a tourist area that has begun to be known to the public after Bali.
Many tourists come to Lombok when the long holiday arrives. Including when entering the holiday end of this year. If you are interested, immediately find a ticket to go to Lombok.
There are many things to do in Lombok, one of which is enjoying exotic beach and island tours. In addition, you can also enjoy tourist areas in the mountains, such as the charming Sembalun area.
8. Banjarmasin
If you don't want to enjoy New Year's Eve in a big city that is crowded and crowded, maybe an alternative to traveling to a small city like Banjarmasin can be one of the best choices.
This city is famous as a city with a floating market that is traditional but very natural and simple. You can find new experiences in the city.
This city is suitable for cultural tourism, where tourists who come can enjoy special food and also see firsthand the life of the people there. This place can provide a more meaningful vacation reference than just having fun.
9. Berau, Derawan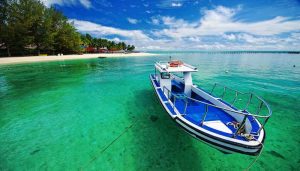 This location is one of the areas in East Kalimantan. Berau, that's the name. This area is the entrance gate to get to Derawan whose name is increasingly soaring.
If you want to be alone in the islands and enjoy the beautiful scenery and the simple life of the coast of the archipelago, then Derawan will be the right end of year tourist location.
There are many activities and exotic natural sights to be had that are rarely found anywhere else. One of them is a lake where jellyfish don't sting.
Read also:
10. Gorontalo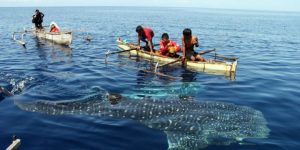 The next city that is recommended to visit when the year-end long holiday arrives is Gorontalo. Gorontalo is in North Sulawesi. This area has several tourist attractions that can be visited.
There are many natural attractions such as the charming Limboto Lake. In addition there is also Mount Tilongkabila and also the Bone River. There are also religious tours that can be visited.
And one thing that should not be missed is the culinary tour. There are many snacks and special foods that need to be tried, including Milu Siram, Kupe Pia Saronde, and so on.
11. Tana Toraja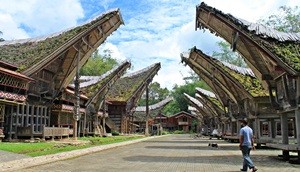 The new year will also be more memorable if spent with tourism activities to other tourist attractions than others. One of them is Tana Toraja.
Tana Toraja is one of the districts in the province of South Sulawesi. Tana Toraja is famous for traditional tourism and indigenous Toraja culture which is still sustainable today.
There is a lot of wealth and tourism potential there. For example, traditional houses that are full of meaning. In addition, there are also various traditional ceremonies that can be seen directly there and become an interesting new year holiday reference.
12. Ambon
In addition to the several cities above, there is also Ambon which is suitable for those of you who like the natural wealth of the archipelago. Ambon can be visited during the end and beginning of the year holidays.
And because Ambon is still very natural, of course, the New Year's atmosphere there will give more impression than just enjoying fireworks in a big city.
The most interesting tourism in Ambon is beach tourism and also the surrounding islands. There is City Door Beach. There is also Liang Beach. In addition, culinary tourism in Ambon can also be an interesting activity at the beginning of the new year.
13. Labuan Bajo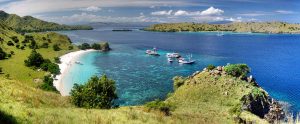 It's incomplete to celebrate the new year without a trip to an interesting place. One of them is Labuan Bajo. This port city is located in East Nusa Tenggara.
This small town is an entry gate that you will definitely go to before heading to Komodo Island. When else to enjoy a tour at the end and beginning of the year with a different atmosphere like that.
In Labuan Bajo there are also various natural attractions that will spoil the eye. For example, Pede Beach which can be reached only half an hour from the city center.
14. Ende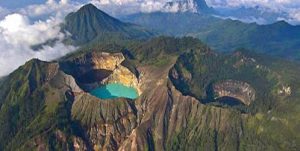 Ende is one of the places in Flores which is one of the places for nature tours. Enjoying the beauty of Ende can indeed be done anytime. But there's nothing wrong with taking advantage of a fairly long year-end vacation.
The most famous tourist attraction is Lake Kelimutu. This lake is one of the lakes whose colors can change with a charming landscape.
Tourists can also take a historical tour in Ende, because formerly Ir. Soekarno was also exiled there. For that, tourists can visit Bung Karno's exile house in Ende.
15. Kupang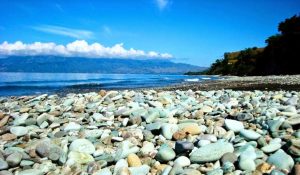 Still in East Nusa Tenggara, there is a city called Kupang. If a long holiday at the end and the beginning of the year arrives, this city can also be visited to get an interesting experience.
The famous tourist attractions in Kupang are Lasiana Beach, Pasir Panjang Beach, Monkey Island, and various other beaches. The scenery is certainly very beautiful and a pity to pass up.
In addition, there is also the Monkey Cave, which was once a former cave where monkeys lived. The temperature there is cool and suitable as a place to calm the mind.
Read also:
In addition to the fifteen year-end holiday references above, here are also some cities or places that are suitable to visit to spend a long vacation, including:
Ternate
Raja Ampat
Jayapura
Banda Aceh
Berastagi, Karo
Toba – Samosir
field
Bukittinggi
Palembang
Bengkulu
Jambi
Pekanbaru
Batam
Bangka
Belitung
Bandar Lampung
attack
Thousand Islands
Bogor
Bandung
Ciwidey
Dago
Dieng Plateau
Cirebon
Semarang
Solo
Karimun Jawa
Magelang
Gunungkidul
Kulonprogo
Rock
South Malang Regency
Surabaya
Banyuwangi
Ubud
Denpasar
Pontianak
Singkawang
Balikpapan
Samarinda
Manado
Please
Makassar
Bromo Tengger Semeru National Park
Banten
Those are 60 year-end holiday references in Indonesia that are recommended to visit. Choose a tourist area that is really interesting and different from the others. Hopefully this article helps and can be a complete vacation reference.