There are many cool hunting spots in Medan, ranging from those in the city center to those on the outskirts of the city. If you want to hunt for photos in Medan, try visiting some of the places below as recommendations.
1. China City Site Museum
The City of China Site Museum is located on Jalan Kota Cina No. 65. Kel Payah Pasir, Medan Marelan. This museum is a historical and cultural tour in Medan and quite a lot of people who want to hunt for photos come.
This photo spot not only presents uniqueness, but is also worth a visit because it has many historical sites that will certainly add insight if visited.
There are many historical collections in the form of statues, jugs, stones, and so on. Those of you who claim to like the history and culture of Medan, try to stop by there for photo hunting and seek insights that you may not have known so far.
2. Tjong Afie's house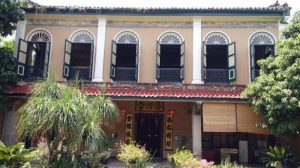 For residents of North Sumatra, this house must be familiar. Residents of North Sumatra or native Medan residents must be familiar with this one house.
This building is located at Jalan Jendral Ahmad Yani No. 105, Medan City. Many tourists who come there to hunt for photos while traveling. In addition to being a unique photo spot, Tjong Afie's house is also a historical tourist location.
The reason is, this house holds many memories from Tjong Afie's family. In addition, this house also has a unique and different architectural form so it is very interesting to be used as a hunting place.
3. London Sumatra Building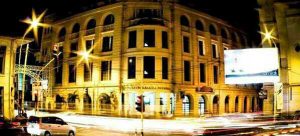 One hunting place in Medan which is in great demand by young Medanese. This is the London Sumatra Building. The classic nuance decorated with city lights at night is the coolest nuance for hunting there.
The building, which is located on Jl Jendral Ahmad Yani, Medan City, has always been a special attraction, especially for lovers of cultural heritage buildings. Many amateur photographers try to take pictures around the building.
This building has a majestic shape with typical European buildings that are towering and look very solid. However, this impression is offset by the number of windows and poles in the building.
Read also:
4. Train Station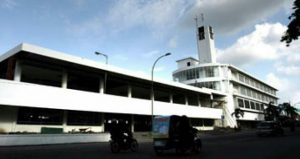 Cool hunting spots can be anywhere, including stations. Yes, Medan Train Station is also quite visited by people who like hunting.
This station is located on Jl. Medan Station. The uniqueness of this station building is actually similar to station buildings in other cities, which are both Dutch colonial heritage buildings. This is what makes this cool place to take pictures.
Tourists from outside Medan who come there definitely don't want to miss the opportunity to hunt for photos there. In addition, this building is also very clean and well-maintained to date.
5. Hanging Titi
Titi Hang is a bridge that is used to cross the railroad tracks. This bridge is located at Jalan Tjong Yong Hian No. 16 Medan City.
Although it is only an ordinary suspension bridge, this bridge has its own charm. Therefore, many people are hunting for cool photos here. Why?
The reason is, in this bridge area, not only the background in the form of a bridge will be obtained. But there is also a background of a magnificent Chinatown building behind it. So many people came. In addition to taking pictures, those who come also mostly want to enjoy the area which is indeed widely used by street vendors.
6. Grand Mosque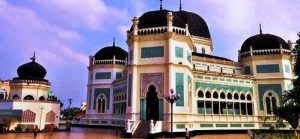 The Medan Grand Mosque is very unique and suitable to be used as a cool hunting area in the next Medan. This is because this mosque has a distinctive and beautiful architectural form.
This mosque has long made many people want to hunt for photos in this place. The exact location is in Sisingamangaraja Street, Medan City and is often used as a religious tourism object for tourists from outside Medan.
If you are from Medan, maybe you visit this mosque often or see it. However, for tourists from outside Medan, visiting the mosque will provide a religious tourism experience that can be very impressive.
This mosque will remind you of the Baiturahman Aceh mosque and also the Taj Mahal in India.
Read also:
7. PDAM Medan Tower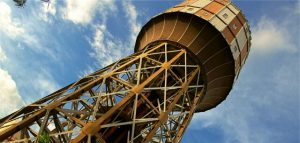 The next cool hunting place in Medan is the PDAM Medan Tower. This place is very unique to be used as a place to hunt for strange but cool contemporary photos with friends or photos alone.
The location is on Jalan Pandu Pasar Baru. Many come to this unique place just to look for photos from various points of view. They are mostly young Medanese.
Actually, this photo spot is only a PDAM tower in the city of Medan. But it's the size and shape that are giant and unique that have the attraction. In fact, tourists from other regions are also interested in taking pictures there and it is very fitting to be used as a memento of a trip to Medan.
8. Maimun Palace

Maimun Palace is located on Jalan Brigjend Katamso, Medan City. This place is also one of the best photo hunting spots and is very typical in the city of Medan. In addition, this place is also a historical tourist spot in Medan.
Besides being able to hunt outside the palace area, you can also hunt for cool photos inside the palace. There are many historical stories of the Deli Kingdom. This place is a good location to learn the history of the Deli Kingdom.
Tourists will also be presented with how beautiful and magnificent the palace is with a distinctive and very cool shape. From the outside, this building looks elongated and very beautiful with a large front garden.
9. Medan Central Post Office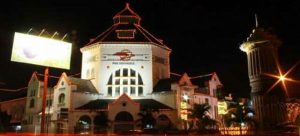 The Medan Central Post Office is located at Jalan Pos No. 1 Medan City. What's interesting about this post office building is that it is a very architecturally distinctive building. No wonder so many people are interested in hunting in this place.
This very thick and majestic Dutch colonial building is indeed beautiful. Especially at night when surrounded by the city lights of Medan. Then the beauty will look more perfect.
Even though it is old, this building is still functioning today. This office still functions as a post office serving the people of Medan.
10. Crooked Alley Old Mosque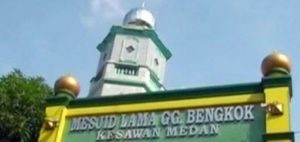 In addition to the Grand Mosque, another mosque that is often used as a religious tourism location as well as a hunting location is the Old Mosque of Gang Bengkok. This mosque is located on Jalan Masjid Kesawan Medan.
Reportedly, this mosque has an attraction in the form of a Malay architectural building in Medan which is synonymous with Islam. In addition, another attraction of this mosque is that it is the oldest mosque in Medan.
Curious to visit? Try to stop by this one religious tourist attraction as well as historical tourism. You will get a lot of new experiences that add insight.
Read also:
In addition, the places below are also commonly targeted by young people who want to hunt photos in Medan, ranging from urban areas to natural nuances.
11. Graha St. Maria Annai Valengkanni Church Beautiful Sakura Park
12. Al-Osmani Grand Mosque
13. Maha Vihara Maitreya
14. Shri Mariamman Temple
15. North Sumatra Provincial Museum
16. Eastern Mountain Monastery
17. Rahmat Museum & Gallery
18. Merdeka Walk
19. Pacific Ocean Beach
20. Lake Siombak
21. Merdeka Square
22. Crocodile Park
23. Medan Zoo
24. Beautiful Cemara Bird Park
25. Cedika Scout Park
26. Tirta Marelan Swimming Pool
27. Lumbini Natural Park
28. Lau Debuk Debuk Hot Spring
29. Elbow Likap Waterfall
30. Gundaling Hill
31. Karanganyar Bathing Tour
32. Olo . Beach
33. Mirror Beach
34. Hairos Waterpark
35. Lake Toba
36. Wonders Water World
37. Gunung Leuser National Park
38. USU Deer Park
39. Sibolangit Waterfall
40. Linting Lake
Read also:
Those are some cool hunting spots in Medan that you can visit. Happy holidays and have a nice holiday. Don't forget to prepare your best camera.