Lebaran is indeed a moment of togetherness with family that should not be wasted. Eid is usually used as a holiday event. However, during Eid of course there are many other tourists who enliven the tourist sites. If you want to find recommendations for a quiet vacation spot during Eid, maybe some of these places can be your priority.
Read also:
1. Leuwi Lieuk
This place is also a suitable place to be used as a modern Eid vacation spot. The location is in Madang District, Bogor Regency.
The unique thing about this place is a section of the river flanked by towering rocks. You and your family can play in the water in this place.
Leuwi comes from the Sundanese language which means the deepest depths of the river. Not many tourists who come here. So, it is likely that this location will be a quiet location.
2. Angel Island

If you and your family want a fairly quiet and exclusive tour, this Bidadari Island might suit your hopes and dreams during Eid.
To arrive at Bidadari Island, you must take a water trip from Marina Harbor using a motor boat.
Because this location is still very natural, you might be able to meet dolphins. Of course it will be an unforgettable travel experience.
3. Old Town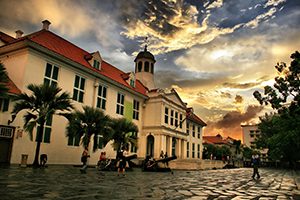 Who doesn't know the Old Town? This area is indeed a paradise for colonial buildings and heritage tourism. The Old City has been used as a tourist destination for a long time.
Apart from the truly classic Old Town atmosphere due to the ancient buildings that are there, this location also presents some unique attractions from street artists who seek sustenance by becoming certain characters.
You can also rent a bicycle and get around the Old Town on it. There are also several museums that you can make cool photo spots. Take your family there for Eid. Guaranteed fun.
4. Sunda Kelapa Harbor
If you want to take pictures in the coastal area and visit the giant phinisi boats anchored at the pier, you don't have to go far to visit the coastal city during Eid. Just go to Sunda Kelapa Harbor.
There you can find a typical coastal view that is identical to the phinisi boats leaning on the pier. Not only that, there are also boats that you can ride.
No need to be confused looking for a boat to ride, because there will definitely be many people who offer it. You and your family can enjoy the view of residential areas from the boat during Eid.
5. Maritime Museum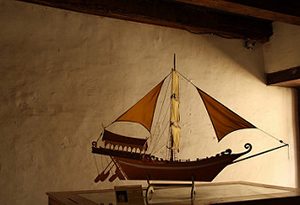 As the name implies, the Maritime Museum is a museum that is synonymous with marine things. More precisely, this museum stores many things about the sea and marine objects from all over Indonesia.
The interesting thing about the Maritime Museum is the building which is an ancient Dutch colonial building. If you are observant in looking for Lebaran tourist attractions in Jakarta, this is the right location for you.
You can take pictures with your family, surely the photos will not disappoint. Besides that, you can also learn about marine matters in Indonesia.
6. Ancol Beach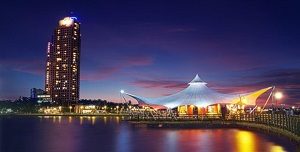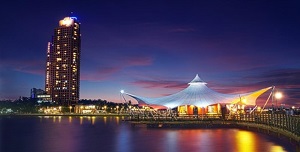 Ancol is a very famous beach. You and your family can visit there during Eid. There are also several places to eat for families.
The atmosphere on offer is really charming. While eating, you can enjoy the atmosphere of the sea and the faintly sparkling city lights of Jakarta.
If you want to go to this beach, the afternoon atmosphere is recommended, because you and your family can wait for the sun to set to enjoy the stunning sunset view.
Read also:
7. Dia.Lo.Gue Artspace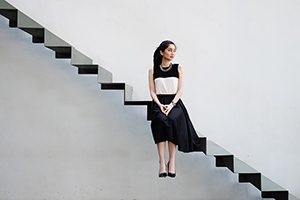 A unique name for a unique art gallery. If you and your family are art lovers, just come here during Eid. You can find a different atmosphere here.
This place is the home of arts such as fine art and paper installations. You can take cool photos of this place while enjoying and appreciating the art.
In addition there is also a place to hang out in the form of a cafe. You and your friends and family can feel a different sensation in that place. Especially those of you who are really interested in modern art.
8. Inscription Garden Museum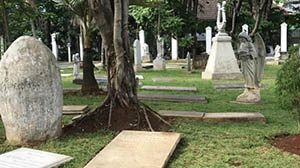 Located in Central Jakarta, the Taman Prasasi Museum is a place of Dutch heritage.
The objects collected in this museum are objects such as ancient tomb inscriptions or miniature tombs from twenty-seven provinces in Indonesia.
You and your family can visit this museum during Eid.
Taking pictures or taking photos at this museum with your family will provide a special space experience for you and the people you care about.
9. National Monument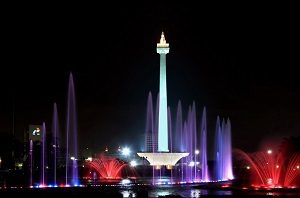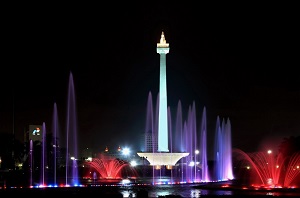 National Monument aka Monas, who doesn't know? Monas is the main icon of the city of Jakarta. Designed by Indonesia's first president, Monas is a place with a lot of history.
Usually tourists from outside Jakarta will definitely visit this place. You can also visit this location during Eid with your family.
You can take photos together or just exercise at the Monas location. Many tourists also make this location the right location to spend the Eid holiday.
10. Beautiful Indonesian Mini Park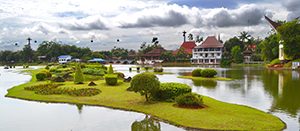 Already popular since ancient times, TMII is still a popular Jakarta urban tourist location.
Tourists from all over Indonesia will definitely come here.
There are also rides for children to play. There is also a swimming pool, cable car, and so on.
You can also invite your relatives to learn about Indonesian culture there.
The location is in East Jakarta, more precisely in Cipayung.
11. Thousand Islands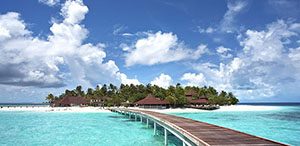 The Thousand Islands is a very popular beach getaway location in Jakarta.
There are many cool tourist destinations that can be visited. Of course the islands there are very well managed islands.
You and your family can visit the Thousand Islands area to stay overnight or just to unwind.
During Eid, vacation as much as you like in the Thousand Islands with friends or family. Guaranteed, when you return to activities after the holidays, you will come back fresh.
12. Ragunan Zoo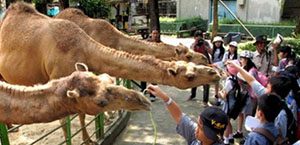 Maybe you've heard maybe even visited the Ragunan Zoo.
This location is also suitable as a tourist location during Eid with family.
Established since 1864, Ragunan Zoo is still well maintained to this day. The collection of animals in it reaches more than 2,000 tails, you know.
There you can also learn about animals and the uniqueness of each animal.
13. De Ranch Lembang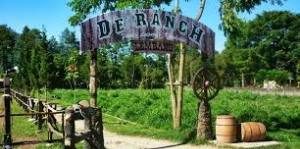 Curious about horses, horse breeding, or want to ride a horse on Eid day? Just come to De Ranch which is also in Lembang, North Bandung. Invite all your family members.
Besides being able to enjoy the typical scenery of a horse farm, you and your family can also enjoy the cool air.
Although the cost to ride a horse at this farm is quite expensive, but there are still many tourists who ride horses. If you and your family come there during Eid, maybe this location will be full of tourists.
14. Bugbrug Waterfall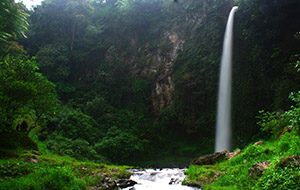 Besides Curug Malela, this one waterfall is also a waterfall that you and your family must visit while on Eid vacation in Bandung. The location is in North Bandung.
You and your family can take pictures while enjoying the cool temperatures and truly natural views at Curug Bubrug. During Eid, this waterfall may become a favorite tourist destination. However, its natural beauty will not make you disappointed, even if it is crowded with people.
The name Curug Bubrug comes from the Sundanese "bubgrug" which means piles up. Named Curug Bubrug because the water that falls seems to pile up due to the swift flow of the falling water.
15. Saddu Afternoon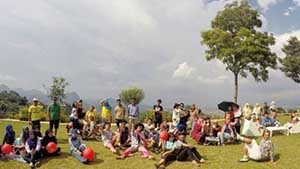 Sadu Soreang is a new tourist area in Bandung which might be an alternative for family tourism during Eid in Bandung. Its location is in the hills which also offers beautiful views.
You and your family can take pictures there while enjoying the cool mountain air. The green hills and several photo spots at Sadu Soreang will make your Eid holiday more memorable for you and your family.
Not only that, there you can also eat with your family, because basically this location is a villa and cafe in the Dago area.
16. Pine Forest Camp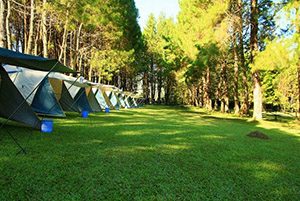 If your family are people who like camping, camping, or like to do other outdoor activities, you can invite your family to this Pine Forest Camp.
There, there are many outbound spots that can fill your Eid holiday with your family. Guaranteed, your Eid holiday will be an exciting holiday.
Because it is located at an altitude of 1,200 meters above sea level, this area is also cool and cold. Suitable for you and your family who like mountain air. In addition, the pine forest there is also suitable as a place to take pictures with family to capture Eid moments together. Read also:
17. Keraton Cliff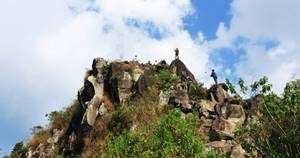 Another place that you and your family can visit during Eid in Bandung is Tebing Keraton. There you can spend time with your family in a different atmosphere.
In the morning, you and your family can enjoy the view of the sunrise. But during the day, the typical scenery of the hills will still be enchanting.
You and your family who like nature tourism or like the feel of the mountains, can come there. This place, which is located at an altitude of 1,200 meters above sea level, never disappoints visitors.
18. Selasar Sunaryo Art Space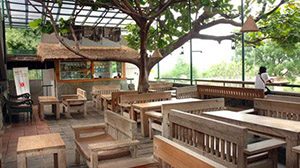 Different place, different concept. You and your family who prefer to visit art galleries or like to see works of art, Selasar Sunaryo Art Space can be a suitable Lebaran tourist spot in Bandung.
There will be many cool and high-value works of art. In addition, its location in Dago makes this art gallery has a cool temperature.
You and your family can just enjoy coffee at Kopi Selasar, a cafe that is still in the Selasar Sunaryo Art Space area. There, you can spend time with your family during the Eid holidays. And because not everyone likes art, maybe this location isn't as busy as other tourist attractions during the Eid holidays.
19. Lawangwangi Creative Space
Apart from Selasar Sunaryo Art Space, another art gallery that can be visited in Bandung during Eid is the Lawangwangi Creative Space. This art gallery with a cafe or dining concept is suitable for you and your family who like to eat while appreciating art.
Still in the Dago area, this art gallery stores some of the results of modern art. Perfect for you and your family today.
You can spend time with your family while taking pictures to capture moments of togetherness with your family that you may rarely get.
20. Kandank Jurank Doan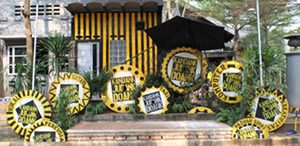 Kandank Jurank Doank is a family tourism location with natural nuances that can be visited during Eid.
This location is also a nature school. The place is in the Ciputat area which has been established since 1993.
There you and your family can do activities in the wild and enjoy togetherness in many ways.
There are also many outbound rides that can be enjoyed. Surely your vacation will be fun while you are there.
Read also:
21. Bandung Zoo
22. Tahura Ir. H. Juanda Bandung
23. Stone Horse Pine Forest Bandung
24. Goa Pawon Bandung
25. Goa Tanding Jogja
26. Umbul Ponggok Jogja
27. Mangunan Fruit Garden in Jogja
28. De Mata Trick Eye Jogja
29. Bonorejo Tourism Village, Jogja
30. Bali Tegenungan Waterfall
Those are some quiet vacation spots during Eid. May your Eid Al-Fitr be joyful and joyful. Happy Holidays.