As the capital of the province of East Java, Surabaya has experienced very rapid development from time to time. The city of Surabaya, which is also a metropolitan city, is also often visited by people from outside the area to earn sustenance or travel.
For those of you who want to visit Surabaya, there is nothing wrong if you are looking for new tours that can be used as photo spots. Many photographers also like to take photos there. The following are some of the most recommended new tours in Surabaya for you.
Read also:
1. Surabaya Carnival Park
If you want a fun new tour with lots of rides in Surabaya, this is the place. There are many rides that can be ridden.
Although the ticket price is quite expensive, this tour has attracted the attention of many people.
The location is on Jalan Ahmad Yani. If you want to go there, it's better to be with friends, because the lively and exciting atmosphere will certainly be very promising and fun.
The price of admission is around 60,000 to 80,000, depending on the day of visit. For children, the ticket price is 40,000.
2. Sugar Street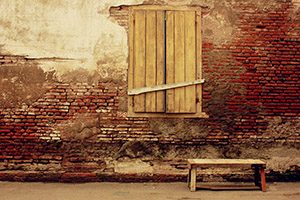 A street spot in the city of Surabaya, which is on Jalan Gula, is currently on the rise. Some of the interesting and beautiful photographic works were taken from the area of ​​the road which was actually rotten and shabby.
Some buildings that seem old and weathered have become the main attraction for photographers to make this place an interesting photo spot.
There are also tourists who idly visit this place to take some unique photos.
This tourist attraction is relatively new. To take photos at this photo spot, tourists don't have to pay a lot. Only IDR 2,000. Of course this location is suitable for those of you who don't want to spend a lot of money on a trip.
3. Bamboo Forest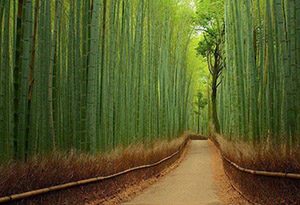 From the name it is clear that this location is an urban forest overgrown by many bamboo plants.
This bamboo forest is interesting because it is suitable as a photo location for most young people in Surabaya. This location is relatively new because it has only been popular in the last 1-2 years.
If you go there, you may be reminded of Japan. The green nuance of the neatly arranged bamboo rows will make you can't refuse to hunt for photos there.
You can visit at any time because this location is open 24 hours. There are also some beautiful photo spots in the form of a narrow alley with bamboo growing on the right and left of the hallway.
4. Ria Kenjeran Lama Beach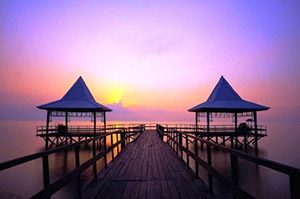 Located not far from the city center of Surabaya, this beach is only 9 kilometers from the city center.
Kenjeran Beach is one of the best beaches in Surabaya, which is often visited by tourists and locals alike.
The best time to visit this place is in the afternoon before sunset. This beach is one of the best tourist spots to see the sunset in the city of Surabaya.
If you want to go to Madura by passing the land route of the Suramadu Bridge, it's a good idea to stop by this beach first because the location is also close to the Suramadu Bridge. Also enjoy the view of the northern coast of Java Island from this beach.
Read also:
5. Gunung Anyar Mangrove Forest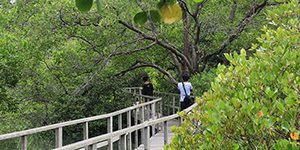 Similar to the Wonorejo mangrove forest, you will find a view that is not much different in the Gunung Anyar mangrove forest. The Gunung Anyar mangrove forest opens at 10 am and closes at 5 pm.
This location is also the best mangrove forest spot that you can visit while in Surabaya. You can visit with friends or family and hunt for photos with natural nuances typical of the north coast.
There you can also learn various kinds of mangrove plants and also mangrove cultivation. Don't forget to always bring the best camera, because it's a shame if the photos you get are not what you expected.
6. Bullet Warehouse Fortress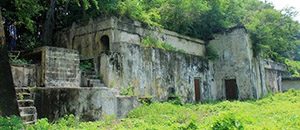 Another name for this fort is Fort Kedung Cowek. This place is a historical place that is rarely visited by tourists because this location is not a tourist spot that is open to the public. But actually this place is very good to be used as a new tourist location.
No wonder why there are rarely tourists who visit the place, because the location is in quite a thick tree. Even if there are tourists who want to visit, it's a good idea for tourists to use long pants and closed shoes. All of that is due to reduce the risk of being bitten by a snake. Dare to try?
There will be an old fort building. The mystical and natural nuance will be felt by those who dare to come to the place. If you want to go there, it's better to ask permission first with the local people, and don't forget to always bring friends.
7. Wonorejo Mangrove Forest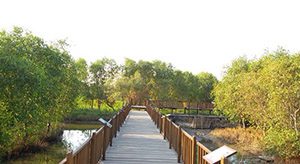 The mangrove forest will always be a good location for taking pictures. In Surabaya itself there are two mangrove forests that you can visit, one of which is the Wonorejo mangrove forest.
Like most mangrove forests, this Wonorejo mangrove forest has a distinctive mangrove view which has many wooden bridges scattered in several parts. There are also several typical mangrove forest buildings that can be visited.
There you can also take a boat by renting it. If you want to visit and hunt for photos here, you can come from eight in the morning to 4 in the afternoon. The best time is early morning, when the sun is not yet high. Because it is in a coastal area, the hot atmosphere during the day will not make you comfortable.
8. Skate & BMX Park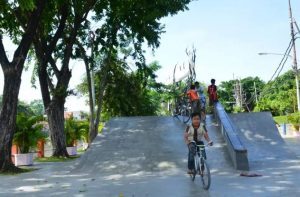 Love extreme sports like skateboarding or love to ride a BMX bike? Maybe you have to come there while you are in Surabaya. This new tourist attraction is one of the parks that accommodate skate and BMX facilities.
Many skate and BMX communities use this place as a training ground. Instead of practicing on the streets and disturbing passersby, it's better to just come there.
The location is in the tile area, Surabaya. There is no entry ticket, aka free.
Read also:
9. Kenjeran Colorful Village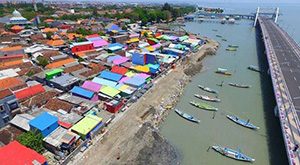 After being popular in various cities before such as Jogja with its Kali Code Village or Malang with its Jodipan Village, Surabaya now also has a colorful village that is starting to develop. The location is around the Kenjeran area.
Previously this village was also a slum village, similar to Jodipan Village in Malang. But now this village has slowly changed to be sweeter and more cheerful. You can visit this village to hunt for contemporary photos.
There is also a beautiful Kenjeran bridge to serve as a photo background. In addition, several boats under the bridge will also be an interesting accent from the photos that you will produce.
10. House of Sampoerna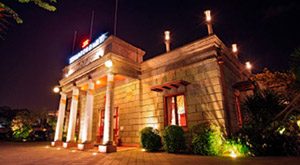 House of Sampoerna is a museum owned by the well-known cigarette company Sampoerna which has a unique concept. You will see several stories about the development of the company to Sampoerna's products, from the beginning of the company's formation to the present day.
At certain times, you can also see the process of making cigarettes by workers from inside the museum, you know. You will be amazed by the skill of the Sampoerna workers who can deftly make cigarettes one by one at high speed.
Inside the museum, there are several unique and classic spots that are interesting for taking pictures. There are also several classic collections on display in the museum. Curious? Please visit the House of Sampoerna between 9 am to 7 pm.
11. Sidotopo Locomotive Depot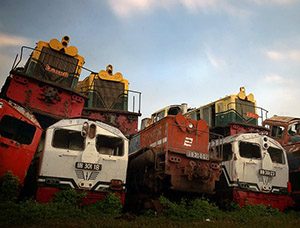 The Sidotopo Locomotive Dipo is one of the most popular new tourist locations and has become an icon of the city of Surabaya. Located on Jalan Sidotopo, Surabaya, this place is a gathering place for locomotives and old abandoned train cars, aka those that are no longer used.
Photographers often come to this place to hunt for photos. Besides being unique, this place is also famous for its mystical stories. However, after all, this area is the right location for hunting for contemporary urban photos.
Many young people from Surabaya and its surroundings visit this place to see firsthand the old carriages that reside there while taking pictures. This place became famous because several photographers posted their photos about this location on instagram.
12. Wonorejo Nursery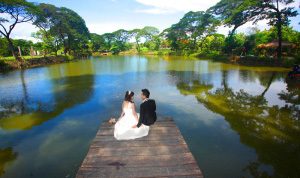 This Wonorejo nursery is different from the Wonorejo Mangrove Forest. The Wonorejo nursery is located on Jalan Kendalsari, Rungkut, and is open between 8 a.m. and 4 p.m.
One of the famous new tourist sites from this place is a reservoir or lake surrounded by green and shady trees. This location is also often used as a place for pre-wedding photos.
You can take photos on a small pier in the middle of the lake. From there you will get a natural view with two trees that are almost similar in shape to your left and right.
13. Twin Lagoon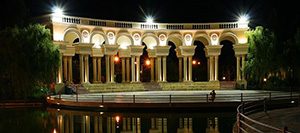 Twin Lagoon is still rarely used for people hunting photos. However, even so, this place is actually very cool to be used as a new tourist location.
The location is in the Pakuwon City area. What's interesting about this place is the building that has a European style. Suitable for those of you who like typical European buildings.
At night, the lights that are used as lighting will make the atmosphere more serene. In addition, there is also a pool under the building which reflects the image of the building and makes the photos look more beautiful.
14. Tomb of Yellow Flowers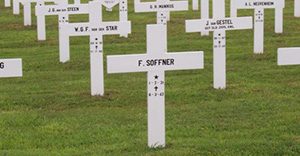 The Kembang Kuning Tomb is a burial complex which is one of the heritage areas of the Dutch government. The interesting thing about this location is because the tombstones are very neatly arranged.
There are several photographers who have proven the uniqueness of this place. And if you are observant, you can get good and interesting photos from this spot.
However, reportedly this place now has a bad stamp in the people of Surabaya. If you want to hunt for photos in this place, it is better to do it during the day, when the day is still bright.
Read also:
15. Sakura Park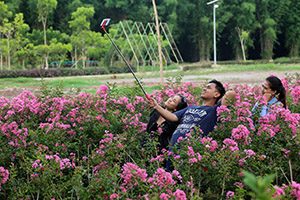 Taman Sakura is a city park in Surabaya which is behind the Keputih Terminal. The location is also not far from the Bamboo Forest. In the past, the area in the sakura park was a slum area that was used to dispose of garbage.
However, recently this area was revitalized by the mayor of Surabaya and became a more humane city park. There will be many colorful flowers that welcome everyone who comes there.
Of course, this park is suitable as a tourist location. The park is also free and open 24 hours. However, the right time to visit is in the morning and evening, because the sun in the morning and evening will not make it hot.
Reeds in front of Stikom Surabaya
Rooftop Tunjungan Plaza
Bungkul Park
Ciputra Waterpark
Sanggar Agung Temple
G Walk
Youth Park
Red Bridge
Surabaya North Quay
Rainbow Garden
From the explanation above, are you getting excited to start planning a new tour in Surabaya? Don't forget to prepare your best camera when visiting Surabaya. Happy holidays and hopefully useful.