Bali is a province that is often visited as an attractive tourist attraction. Bali is of course also growing from day to day to meet the tourist facilities of its visitors. One of the tourist facilities is shopping tourism. Bali certainly has quite a lot of alternative places to shop, both for personal use and for souvenirs. Here are some recommended shopping places in Bali.
1. Sukawati Market
Sukawati Market is one of the most popular art markets in Bali. In fact, almost all tourists who visit Bali must also stop by this market. The location is in Gianyar.
The uniqueness of this market is from the many objects and shops. The sellers are very many and sell various needs for souvenirs. You can get all the art objects there.
In addition, you can also haggle the price so you can get shopping benefits. Negotiating prices must be done at Sukawati Market, because sellers usually increase prices many times.
2. Guwang Market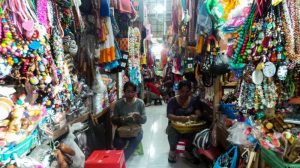 Guwang Market is one of the markets located near Sukawati Market (about 500 meters from Sukaqati). This market is indeed provided as an alternative for shopping in Bali besides Sukawati Market.
However, the name and popularity of Guwang Market is still inferior when compared to Sukawati. But if you don't like market crowds, Guwang Market can be used as a shopping location close to Sukawati.
The goods sold at the Guwang Market are actually relatively the same as the goods sold at the Sukawati Market. It's just that Sukawati Market existed earlier than Guwang Market.
3. Ubud Market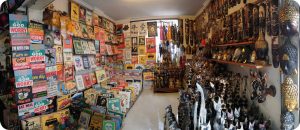 Ubud Market also sells various Balinese art objects that can be used as souvenirs. Most of the items sold are paintings, sculptures, clothes, batik, bags, and clothes.
Ubud Market has a large area so it can be a convenient place for shopping. However, to get a cheaper price, visitors are better off going to the inside of the market.
During the day, Ubud Market will be full of tourists, both domestic and foreign. No wonder, because this market is near tourist attractions in Ubud, such as Puri Agung Saren Ubud.
4. Kuta Art Market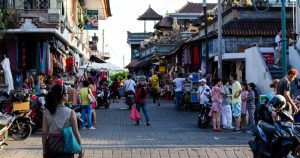 Kuta Art Market is visited by many foreign tourists. Most of them like to buy souvenirs of Balinese t-shirts such as Barong T-shirts which have a thin material made of rayon or cotton.
At this Kuta Art Market, tourists can get cheap and affordable prices for goods. This location is also a good location to be used as a location to wait for the sunset.
While waiting for the sunset at Kuta Beach, taking the time to shop can be a more useful solution. If you do not have a long time to shop, make the most of this moment.
5. Badung Market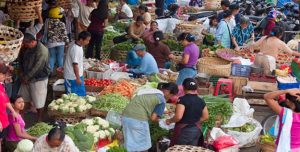 There is another one of the right locations for shopping in Bali, namely Badung Market. This market is one of the traditional markets in Bali that sells various basic needs.
But in addition to various basic needs, there are also art objects that can be used as souvenirs or private collections. There are also foods that are suitable for those of you who really like culinary tours.
Badung Market is located in Denpasar. This market is also suitable for buying goods in large quantities or wholesale. Wholesale prices are also certainly cheaper than retail prices.
6. Kumbasari Market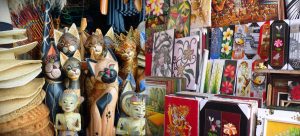 Besides Badung Market, there is also Kumbasari Market which is suitable for you to buy souvenirs. The market which is also one of the shopping attractions in Bali has a fairly complete collection.
Various art objects are sold here, such as clothes, painting crafts, and also some other Balinese handicrafts. Goods in this market can also be purchased in wholesale quantities to get a much cheaper price.
You can also bargain or make a separate agreement with the seller if you want to buy souvenirs in large quantities. If you visit Badung Village in Gianyar Regency, don't forget to stop by here.
7. Krishna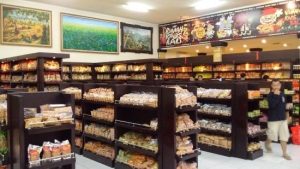 One of the Travel Tips to Bali for shopping is to stop by Krisna. Krisna is the center of Balinese souvenirs which is always crowded with tourists. Krisna can be visited to buy a lot of souvenirs, or can also be visited just to look around.
At Krisna, visitors cannot bid because all prices are already labeled. However, this shopping location is quite complete and you can buy all kinds of things you want.
Moreover, Krisna is open 24 hours. In addition, its position is also only 5 minutes from the airport, so it can be used as a shopping location before returning to your hometown using an airplane fleet.
8. Nusantara Village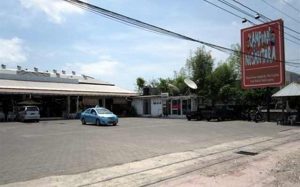 Kampung Nusantara is also an alternative shopping tour when visiting Bali. Kampung Nusantara also sells various handicrafts and complete art objects such as Krisna.
The location is on Jalan Sunset Road Kuta and close to Kuta Beach Bali. Just like Krisna, Kampung Nusantara is never empty of visitors. Visitors love it because the objects sold there are quite complete.
In addition, friendly prices are also another reason this shop is always crowded, especially by tourists who really like art objects and a variety of Balinese arts.
9. Joger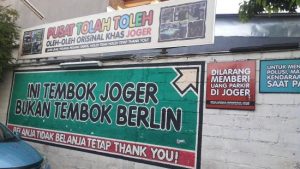 Who doesn't know Joger? Unique t-shirts with unique words on the back and front are the hallmark of Joger. Therefore, it feels incomplete if you don't visit Joger.
Joger is a very popular shopping location in Bali. Currently, Joger is not only in Kuta, but also on the road to the Bedugul area of ​​Bali.
Most of what is sold at Joger are t-shirts with funny words. But apart from that there are also some souvenirs and other knick-knacks that can be purchased. Although the price in Joger is quite expensive, its uniqueness is still irreplaceable.
10. Galuh Art Shop

Galuh Art Shop is one of the most popular shopping locations besides Joger. Galuh Art Shop is better known as one of the well-known batik sales centers in Bali.
Its location, which is on Jalan Raya Batubulan and is one of the tourist villages in Bali, is also very strategic, so many tourists stop by there to shop, buy souvenirs, or just look around.
There are many typical batik motifs. Not only batik motifs from Bali, motifs from all over the archipelago are also there. Visitors can freely choose the objects that will be purchased by them according to taste.
11. Pia Legong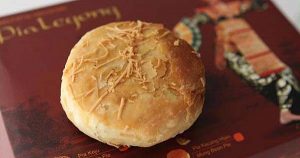 Pia Legong is also a suitable location to buy Balinese souvenirs. As the name suggests, the souvenir in question is a very tasty and popular pia.
The packaging of Pia Lengong depicts Balinese dancers. Pia Lengong is made without the use of tools or machines. So you can say, this pia is not available in large stock.
But therein lies the specialty of this pia. There are several flavors to choose from, including green beans, cheese, and chocolate. Pia Lengong is located on Jalan By Pass Ngurah Rai, Kuta, which is the Kitchen House of Pia Lengong.
12. Delicious Original Milk Pie since 1989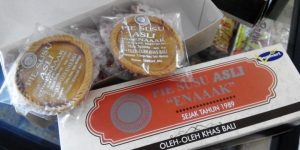 If you like pie milk and want to buy it as a souvenir, then come to the most delicious pie milk shop in Bali, namely Pie Susu Asli Enaaak which was established in 1989.
The location is on Jalan Nangka Selatan, Denpasar, Bali. There is another branch, which is located on Jalan Wahidin, Denpasar. And another one is on Jalan Dewi Sri VIII, which is located in the Kuta Plaza shops.
This milk pie is priced at IDR 25,000 per box. It is said that if you want to get this original product, you need to place an order before visiting the store. This milk pie product is also rarely found in other stores because it is an original product.
13. Celuk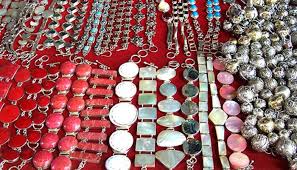 Silver, precious stones, and agate are still part of the souvenirs that people often look for as souvenirs from Bali. If you are one of the tourists who want to buy it, come to Celuk.
Celuk can be visited to get a variety of silver and stone handicrafts which are very affordable. But of course the ability to bargain the price is needed here.
This location is suitable for shopping in Bali. Those of you who really want to buy silver in the form of jewelry, or other handicrafts can stop by there. Tourists can also just look around in Celuk without buying.
14. Legian Market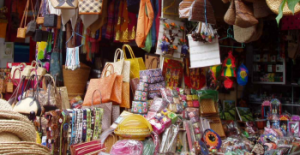 Legian Market is one of the shopping locations in Bali that can also be visited to look for souvenirs. This market sells a lot of art objects and accessories typical of Balu.
Legian Market consists of various types of souvenir shops lining Jalan Legian. In addition, there are also branded items that are expensive.
For those of you who like culinary tours, you can also taste food from cafes along Jalan Legian. This location is also very popular with Caucasians.
15. Exotic Gems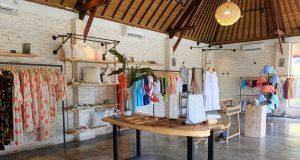 Exotic Gems is similar to Celuk, where most of the sellers sell various kinds of silver handicrafts such as jewelry or other fashion accessories.
The location is at Bali Collection A 12 No. 1 in the Nusa Dua area of ​​Bali. However, the objects sold here are of high quality, so the budget that must be provided is also quite expensive.
But the price is also directly proportional to the quality. If you really want to buy jewelry or souvenirs here, just prepare a reasonable fee for quality products.
16. Dego Gallery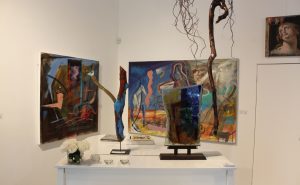 Dego Gallery is one of the typical shopping locations with the concept of vintage goods or ancient antiques. If you are a fan of vintage items, then this location can be a recommended shopping alternative. In addition, the art objects sold here are also elegant and different from the art objects on the market.
Dego Gallery has a collection of vintage items from all over Indonesia. All of these antiques are really beautiful and collectible.
The location is on Jalan By Pass Ngurah Rai 273. If you want to shop there, choose things that are still functioning well so you don't regret it.
17. Discovery Mall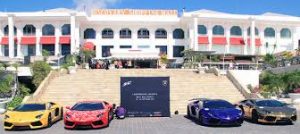 Bali also has a shopping center that can be used as a shopping location when traveling to Bali. Its name is Discovery Mall. The location is in front of Kuta Beach.
This location can also be an alternative place for shopping in Kuta while waiting for the sunset view on the most beautiful beach in Bali. This mall is neatly arranged and is even the most luxurious mall in Bali.
Operational hours start at 10 am and close at 10 pm WITA. If you visit Kuta Bali, try stopping there for an alternative shopping tour that is close to Kuta beach.
Those are some alternative shopping tours in Bali that are recommended for tourists who want to buy souvenirs in the form of handicrafts, daily necessities, to food. Hopefully useful and can provide a complete alternative shopping.