If we travel to a place, it certainly doesn't taste good if we don't buy souvenirs or souvenirs. We can give these gifts to those closest to us. Or we can also keep the souvenirs as proof that we have been somewhere.
The Netherlands is one of the countries that can be used as the next tourist destination. The Netherlands has many interesting sights ranging from Kinderdijk Village with 1,000 windmills to Peace Palace, a building designed to resemble a palace in a fairy tale. In addition, the Netherlands also has a variety of unique and interesting souvenirs. Here are 16 typical Dutch handicrafts that you can make gifts for your loved ones:
1. Klompen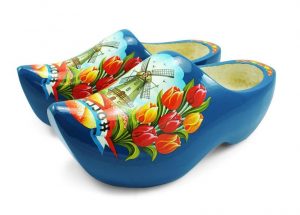 This typical Dutch souvenir, which is famous for its windmill, has one type of souvenir that represents the region, namely klompen. Klompen is a uniquely shaped wooden traditional shoe worn by Dutch women in ancient times. Klompen is very light and can keep feet warmer in winter. In summer, Klompen can give a cold sensation to the feet. However, nowadays klompen is rarely used as footwear, klompen has changed its function as souvenirs.
In the Netherlands there is a place for making klompen which is used as a tourist spot. Klompen is made from a piece of Poplar wood chiseled with a wood cutting knife to shape the exterior. The inside of the shoe is made by gouging the center of a piece of wood. In the past the manufacturing process was carried out in a conventional way like this took five days. Now, the manufacture of klompen can be done with the help of machines and only takes an hour. The uniqueness of this shoe is as follows:
Apart from being used as footwear, klompen is also used as a traditional costume that must be worn when dancing the Klompendanskunst Dance or the wooden shoe dance. But klompen for dancing is made differently with lighter materials. In addition, the top is cut lower to the ankle. The rhythm of the dance is made by tapping the toes and heels on the floor. (Also read: Vacation Preparation To Thailand)
Klompen is usually formed into various variations such as ceramics, key chains or even the original klompen made of wood. Klompen is popular with travelers and only the Netherlands has this kind of souvenir. Therefore, if you have klompen, you can be sure people will think you have visited the Netherlands. (Also read: Preparing for a European Vacation)
2. Stroopwafel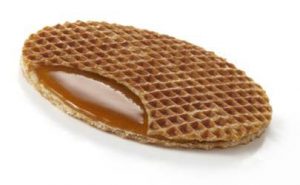 Stroopwafel is a two layer waffle filled with syrup. This cake is round in shape with waffle lines in the middle. Stroopwafel has a sweet taste with a cinnamon aroma (cinnamon). The outside of the stroopwafel was crunchy but melted in the mouth. Dutch people usually eat stroopwafel with tea, coffee or hot chocolate. Stroopwafel is eaten by placing it on top of the cup containing the hot drink. The heat from the steam will warm the frozen stroofwaff because of the syrup (caramelized sugar) between the two layers of the waffle. Stroopwafel is best served in winter.
Stroopwafel has been around since the 18th century. According to history, the stroopwafel recipe was made by a baker named Gerard Kamphuisen between 1810 and 1840. At that time Kamphuisen first built bread and stroopwafel became famous throughout the Netherlands. Here's a stroopwafel recipe and where to sell stroopwafel in the Netherlands:
The Stroopwafel recipe consists of flour, butter, eggs, sugar and cinnamon. Once famous stroopwafel is now made in various variants. Stroopwafel is usually round with a diameter of about 10-15 cm. These ingredients are mixed and then baked on a special baking sheet with a line-shaped surface of small boxes. The two layers of waffles that form are put together and between them are given melted caramelized sugar with cinnamon powder. (Also read: Cheap Holiday Tips To Singapore)
Stroopwafel can be found in various supermarkets. The price is also very cheap, around 60 cent euros to 90 cent euros per pack. (Also read: Preparation for a Vacation Abroad)
3. Dutch Chocolate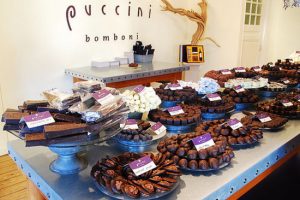 The Netherlands has chocolate that is no less delicious than Switzerland or Belgium. Chocolate shop Puccini The Netherlands is famous for its best chocolate. Puccini provides delicious chocolate at an affordable price. In addition, this shop also has a variety of chocolates combined with a variety of spices and selected fresh ingredients. Puccini's chocolate shop is not a big shop, but it does have the best quality chocolates that make itself big. Typical Dutch chocolate has its own uniqueness including:
Dutch chocolate is also available in various forms, ranging from chocolate bars to chocolate once devoured. The seller also provides premium chocolate with unique and attractive packaging for special people. (Also read: Travel Tips to Australia)
It should be noted, because the Netherlands is not a Muslim-majority country, we must pay attention to raw materials (ingredients) chocolate. Sometimes there are chocolates with non-halal ingredients in rum, alcohol or gelatin. (Also read: Preparing for a Holiday to Korea)
Other Articles:
4. Royal Delft Blue, Dutch Ceramics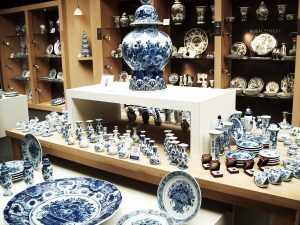 Royal Delft Blue or ceramic typical Dutch souvenirs has a distinctive pattern and is dominated by blue and white. The object used is usually a vase, glass or plate. Patterns that are formed are made directly by hand, not machines. In the past, the patterns made were usually typical Dutch scenes, such as windmills or flowers. Although there are still artists who draw Dutch landscapes, now the patterns on ceramics are increasingly diverse and modern, like children's activities.
In the Delft area there is a tour called Delft Blue Factory famous since 1653. Inside Delft Blue Factory there are museums, factories, parks and neighborhoods, small cafes and gift shops which are dominated by various sizes of medieval ceramics. Here are some activities you can do at Delft Blue Factory:
Since 2012, this tour features an attraction called Royal Delft Experience. This attraction shows the historical journey and the process of making typical Dutch ceramics very interestingly. (Also read: Preparation for Vacation to Japan)
Inside the factory, you can see the ceramic production process. The entire collection of ceramics from traditional to modern is shown in the showroom. (Also read: Tourist Attractions in Amsterdam)
Inside the café, you can enjoy a drink or snack. There, you also admire the beautiful view of the tourist park. (Also read: Tourist Attractions in Australia)
Other Articles:
5. Dutch Cheese
The Netherlands is a country known for its delicious cheese production. You could say the Netherlands is a cheese heaven. Milk-based foods that have existed in the Netherlands since 200 BC. Various types of cheese can be found in the Netherlands, ranging from gounda or edam. Both are cheese names that match the name of the city where the cheese is produced. Cheese edam itself is in the form of a ball the size of a baseball with a very hard exterior. Maybe you will be confused about how to taste cheese with a hard skin. But don't get me wrong cheese edam it is coated with a kind of wax so that the cheese is preserved and its authenticity is maintained.
Dutch cheese is made from various milks, ranging from cow's milk to goat's milk or so-called boerenkaas. The Dutch people's favorite kaju is cheese leidenThis cheese has an interesting mix of raw materials, namely cumin seeds. The following shops sell Dutch cheese, namely:
It's easy to find a cheese seller in the Netherlands. One of the choices of cheese shops in the land of tulips is the area Zansche Scahn which sells all kinds of cheese along with an explanation of the origin of cheese. (Also read: Tourist Places in Europe)
There is also a shop De Kaaskamer. Before entering this shop, the aroma of cheese will immediately fill your nose. The round yellow object, characteristic of cheese, will immediately welcome you into the room. There, the cheese is neatly arranged from the floor to the roof of the room. For those of you who are allergic to milk, De kaaskamer also provides cheese from organic ingredients. (Also read: Tourist Attractions in the Philippines)
In addition to the gifts above, there are many other souvenirs that are no less interesting to give to loved ones, such as:
Dutch Black Candies
Beer
Netherlands Football Team Shirt
The Pickwick
Speculator Cookies
Onbitjkoek Spice Cake
Tulips made of wood or silk
Miniature Windmill
Postcard
Dutch Keychain
Fridge Magnets
Those are 16 typical Dutch souvenirs that can be used as souvenir references when you travel to the Netherlands. I hope you and your family have a pleasant holiday in the Netherlands.