Bandung is one of the most famous cities in West Java. Bandung has a unique geographical condition, which is surrounded by beautiful natural panoramas. Bandung is visited by many tourists from outside Bandung. Bandung is also a historical city and a city rich in arts. No wonder there are many cultural attractions in Bandung. If you want to go to Bandung, maybe some of these places can be used as a good reference for cultural tourism.
1. Saung Angklung Udjo
This Sundanese arts community was founded by a husband and wife, Udjo Ngalagena and Uum Sumiati in the early 50s. The goal is to preserve Sundanese culture.
The opening of Saung Angklung Udjo started with a Sundanese art performance. And from the good response, Saung Angklung Udjo was officially established in 1966.
At Saung Angklung Udjo there are several art facilities to stage performances which are dominated by local bamboo materials. In addition, tourists who come will also be invited to play the traditional angklung musical instrument together. The location of this saung is on Jl. Padasuka, Cibeunying Kidul, Bandung City.
2. West Java Cultural Park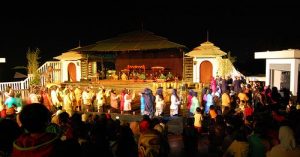 This tourist spot has long been famous, even since the Dutch colonial era. But in the past this place was a place to drink tea and culinary (a place to eat) with the name Dago The Huis (Dago Tea House).
Over time this place changed its function into a West Java Cultural Park. Currently this place is called the West Java Cultural Park Management Center. The replacement of this function aims to preserve Sundanese culture. Tourists can see performances and open-air theater typical of Sunda.
The location is in the highlands of Bandung, so tourists will feel at home for long there with the tranquility and coolness that exists. In addition, tourists can also enjoy delicious dishes there.
Read also:
3. Mahmud Traditional Village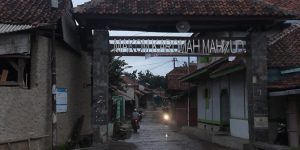 Mahmud Traditional Village is the center of the spread of Islam in the city of Bandung. The location is in Mekarrahayu Village, Margaasih District, Bandung Regency. As the name implies, this village is only a small village, but has a big role for the people of Bandung in the past.
The historical value of this village is the history of the development and spread of Islam. Simplicity is immediately felt as soon as you enter this village. Unlike other tourist sites which are always frenetic, not many tourists come.
However, tourists who come there can learn about the history of Islam, namely about Grandmother Dalem Abdul Manaf who is said to be the main character who spread Islam in the area.
4. Cikondang Traditional Village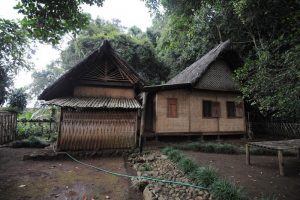 Cikondang traditional village is one of the traditional villages that still maintains the cultural heritage of their ancestors. The location is in Lamajang Village, Pengalengan District, Bandung Regency.
This traditional village has several Cikondang traditional houses. There used to be a spring there, surrounded or overgrown by a big tree. This big tree is named Kondang. This name is the background of the name Cikondang village.
There are also not many tourists who visit, but if there are tourists who come, the community will be happy to receive them. In fact, there are about 45 types of typical Cikondang food that must be tried. While historical tourism, you can also take a culinary tour.
5. Cireundeu Traditional Village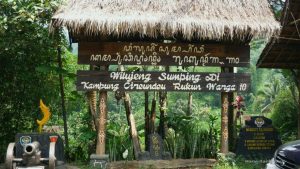 Like the traditional village of Cikondang, the traditional village of Cireundeu is also a traditional village that is still sustainable today. Its position is in Leuwi Gajah Village, Cimahi City.
Tourists who come will be able to learn history as well as culture there. In addition, the nature around this traditional village is still very sustainable. But please be careful because there is a forbidden forest that tourists are not allowed to enter.
This village also often holds traditional rituals and ceremonies, such as traditional rituals for marriage, death, or birth. Tourists who want to see the ritual, should come at the right time.
Read also:
6. Barli Museum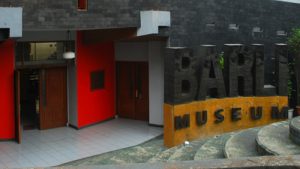 The next cultural and historical tour in Bandung is the Barli Museum. However, this museum is not crowded enough and tourists rarely stop by. Even though the location is also not far from the city center, namely on Jl. Prof. Ir. Sutami.
Occupying a former Dutch heritage building, this museum carries the life and works of art from a famous painter from Bandung named Barli Sasmitawinata. There, of course, are Barli's paintings from time to time.
Barli is a painter from Bandung who was born in 1921. He studied painting at the studio of Jos Pluimentz, a painter from Belgium. Barli himself is in the same generation as Affandi from Jogja who also has his own museum (Museum Affandi).
7. Rumentang Afternoon Art Building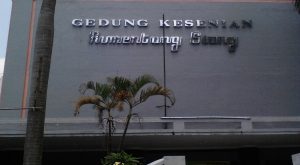 The Rumentang Afternoon art building is located on Jl. Baranang Afternoon, Bandung. This building is one of the buildings that is often used as a location for Bandung's artistic activities. This building used to be a former cinema, but it has not been used since 1975.
In the end, this building was converted into an art building. The name Rumentang is taken from the Sundanese language "rang-rang" which means vaguely. The point is that many Bandung artists can be seen dimly from afar.
Since the year of its ratification, this art building is more than 80 years old. However, its condition is no longer maintained. Even though this building has a history that is quite influential for the development of Bandung's art itself.
Read also:
8. Sundanese Mayang Art Hermitage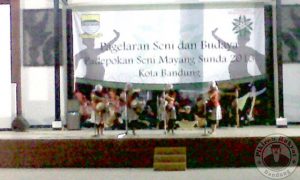 Padepokan Seni Mayang is a Sundanese art hermitage in Bandung. The location is on Jl. Map of Bandung. This building is owned by the local government of the city of Bandung and until now it is functioning well.
There are often held events or art events. Most of the art displayed there is traditional art and contemporary art. This will certainly be able to increase public knowledge about Sundanese arts.
Reportedly, this building will be converted into an international-scale Arts Building by the local government. Hopefully the plan can be realized properly so that Sundanese culture remains sustainable, even abroad.
9. Cultural Center Foundation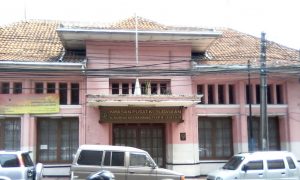 This cultural tourism in Bandung is located on Jl. Naripan 9, Bandung. This building is often abbreviated as YPK. This building was formerly the Villa Evangeline, and in 1904 it was used as the office of NV Javaansche Boekhandel en Drujjerij en Handel in schrijfbehoeften.
In 1950-1980, YPK became a place for Bandung culturalists to develop their work. Currently the YPK building is owned by the government and has been designated as an art building since 1949.
In this building, art and cultural performances are often held, such as traditional dance performances, wayang golek, Sundanese theater, art exhibitions, as well as competitions related to the arts.
10. Braga Street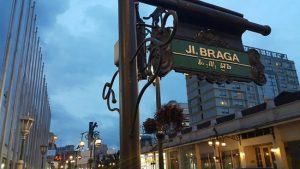 Who doesn't know Jalan Braga? This road corridor is already famous, even since the Dutch colonial era. In fact, this street is one of the icons of historical tourism in Bandung, also known as Paris van Java.
Tourists who come to Bandung will definitely want to visit this location. There are many Dutch heritage buildings and it is a business center in Bandung since ancient times.
There are many shops that occupy typical Dutch or European colonial buildings. This location can also be used as a cool photo-taking location. Currently, this location is still crowded with young people from Bandung, especially on Sunday nights.
11. Gedung Sate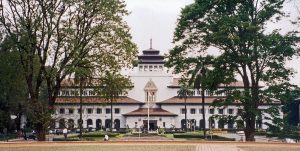 Gedung Sate is a popular building in Bandung with its distinctive feature in the form of a roof that resembles satay. This building has a unique architectural style. This is what makes Gedung Sate an icon of West Java.
Currently Gedung Sate is the administrative center of West Java Province. But many tourists who come there just to take pictures or see firsthand the architecture of the building. There, tourists can also enter and go up to the tower while learning about Sundanese culture.
This building was built in 1920 and is known as the Hebe Building. But over time, the people of Bandung are familiar with this building as Gedung Sate. Since 1982, this building has become the center of the government of the province of West Java and remains sustainable until now.
12. Merdeka Building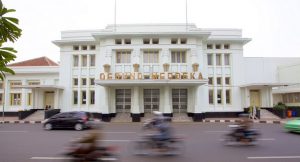 Besides Gedung Sate, there is also a historic building that can be visited, namely Gedung Merdeka. This building is a historic location where the Asian-African Conference (KAA) was held in April 1955.
Actually, at first this building was just a simple building. In fact, this building used to be just an ordinary coffee shop that was often used by Dutch men and noni to spend the night or hang out. However, this building was renovated several times, and has witnessed the history of Indonesian independence.
Apart from the KAA, several other events have been held there, such as the Indonesian Constituent Assembly meeting and other important events. Currently this building functions as a museum for the Asian-African Conference. The location is on Jalan Asia Afrika No. 65, Bandung City.
13. Dutch Cave and Japanese Cave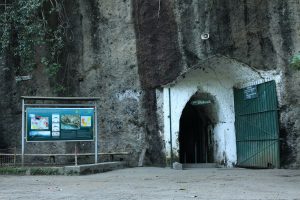 The Dutch Cave is one of the Dutch colonial heritage caves which is located in Juanda Forest Park, Dago Pakar, Bandung City.
This cave was once a hydropower tunnel. There are at least 15 hallways as well as several historic rooms. There was a room for the Dutch soldiers to rest, a prison, and an interrogation room for prisoners.
Not much different from the Dutch Cave, the Japanese Cave is also a historic cave located in the Juanda Forest Park area. The distance from the Dutch Cave is about 400 meters. The Japanese Cave is not a prison, but this cave was once used as a hideout and secret headquarters for the Japanese army.
Read also:
14. Jaarbeurs Gedung Building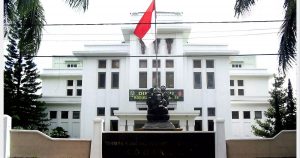 Jaarbeurs de Bandung or known in Indonesian as the annual Bandung Trade Fair is a festival held by the Dutch East Indies government to develop Bandung in the past.
These Jaabeurs were carried out at the Kologdam Bandung building in the 1920s. This building is located at Jalan Aceh No. 50, Bandung City. This building has a Dutch colonial architecture which was designed by a famous Dutch East Indies architect named Wolff Schoemaker.
This building is one of the historical buildings in Bandung that is well maintained to this day. Apart from trade shows, several conferences and other events have been held there.
15. Indonesian Building Sues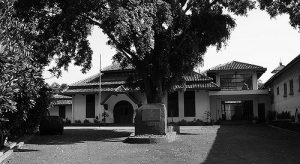 When viewed from a distance, this building only looks like a simple building in the form of an ordinary house. However, this building turns out to have historical value that is quite important for Indonesia.
The name of this building is Gedung Indonesia Mengjuang. This name was given because it was in this place that Soekarno and other fighters were tried by the Dutch East Indies government on charges of attacking the Dutch East Indies government.
Soekarno then answered the accusation from the Netherlands with a lawsuit known as "Indonesia Sues". This house is located on Jalan Perintis Kemerdekaan no. 5, Bandung City. Currently this building is the location of exhibitions, meeting rooms, and research rooms.
Those are some of the cultural attractions in Bandung that can be reached for tourist purposes while in Bandung. Plan your vacation well so that your tour can run optimally and without obstacles. Hope it is useful.