The natural beauty and charm of Indonesia is not only able to attract visitors from the archipelago but also from abroad. Many foreign tourists vacation in Indonesia to prove the beauty of this beloved archipelago. Of the many tourist attractions, which one is the most visited by foreign tourists?
Bali
Bali is one of the most popular tourist destinations in Indonesia. His name is well known to foreign countries. Exotic Bali tourism, variety of landscapes, exotic beaches with white sand, beautiful rolling waves, beautiful sunsets and sunrises, lush green rice fields, hillsides, all in one package called Bali Island.
The Island of the Gods, with its enchanting beauty and unique Hindu cultural background, adds to the attractiveness of Bali as a tourist destination. Anyway, all the flavors are here, spirituality and magnificent culture, beaches for diving and swimming, beautiful nature, making it a tourist destination that must be visited by foreign tourists while on vacation to Indonesia.
(Also read: tourist attractions in Bali)
Baliem Valley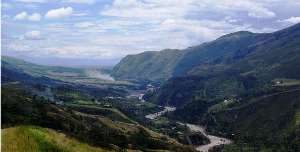 The Baliem Valley is a plateau in West Papua and describes everything that existed in the world during the Stone Age. The journey through the Baliem Valley usually starts from Wamena.
When the exploration begins, we can see enchanting mountains, pristine rivers with roaring voices, village tribes in Papua including the Dani tribe with high spirits.
Cape Putting
Tanjung Puting National Park is located in Central Kalimantan, Indonesia. And here we can see various wildlife and visit the research center. Some of the interesting animals here include gibbons, sun bears, monkeys, pythons, leopards, and orangutans are the prima donna.
However, Tanjung Puting National Park is very threatened due to illegal logging carried out to clear land for plantations and agriculture.
Gili Island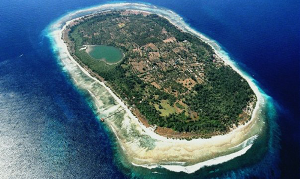 This is one of the most famous tourist destinations on the island of Lombok. The Gili Islands consist of 3 islands, namely, Gili Air, Gili Trawangan, and Gili Meno. Well, here we can enjoy the strains of reggae music on the shores of the small island, without the roar of cars and motor vehicles that disturb our ears.
Everything is peaceful, quiet, just right for relaxing. Oh, yes, the name Gili Island can be interpreted as a small island. So in addition to the three islands above, in Lombok there are still many islands that also have elements of the name Gili in them.
(read also: tourist attractions in lombok)
Bromo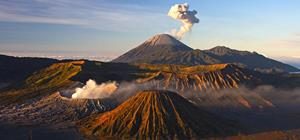 Mount Bromo is located in East Java and is one of the most visited tourist attractions by foreign tourists. Mount Bromo has a height of 2329 meters above sea level, not the highest mountain but the most popular. This mountain has erupted and the crater continues to emit white smoke with soft volcanic sand around it.
In addition, what is interesting when visiting Bromo is that the Tengger tribe often performs ceremonies at Mount Bromo, namely the Kasodo ceremony. This ceremony aims to ward off evil and disease and to ask for an abundance of sustenance in the form of crops. They threw offerings into the crater of Mount Bromo and there were other perchs on the slopes of the crater who were tasked with catching the offerings that were thrown, a sign of a blessing from God.
And one more thing that becomes the attraction is the presence of dreadlocks, children with dreadlocks. Which requires a special ritual when they want to cut their hair (not to be arbitrary).
Komodo island
This island is a national park located in the Lesser Sunda Islands. Now the archipelago has 3 large islands, namely, Rinca Island, Komodo Island, and Padar Island with at least 26 small islands.
The island is called by the name of Komodo Island because inside it is awaited by the Komodo dragon which is a kind of giant lizard with a body length of up to 3 meters and a weight of approximately 70 kg.
Komodo dragons eat the carcasses of dead animals, although this giant lizard also eats mammals and birds. These animals rarely attack humans, but when visiting here one must remain careful. Komodo dragon's saliva is very dangerous if it gets into our bodies through bites because its saliva contains bacteria.
(read also: extreme tourist spots in Indonesia)
Bunaken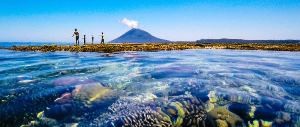 Bunaken which is part of the Bunaken National Park is located in the northern part of Sulawesi Island. In Bunaken we can do diving and snorkeling. This is a dive site that is quite popular in Indonesia.
While in Bunaken National Park we can see fish species from the western pacific ocean, here there are 70% types of fish.
Borobudur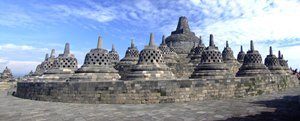 It is located about 40 km northwest of the city of gudeg and this is the most famous Buddhist temple in the world. The construction of Borobudur took a long time, which was up to 75 years and the construction was carried out during several periods of the Syailendra Kingdom.
Magnificent Borobudur, not only buildings. However, the beauty of the surrounding natural panorama is also enchanting. No wonder many foreign tourists who visit here.
Tana Toraja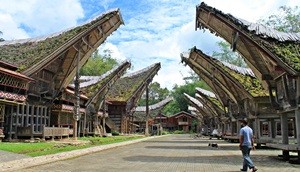 Tana Toraja is a highland located in South Sulawesi. Tongkonan or Toraja people's houses have large and peaked roofs.
Here there is also a funeral ceremony that is quite gruesome. After a person dies, the corpse will be stored (mostly for a year) before finally arriving at the actual funeral ceremony.
This ceremony takes several days. When the ceremony is over, the corpse is buried in a tree hole or small caves there.
Lake Toba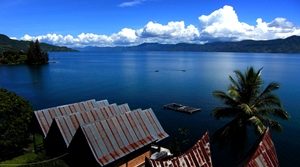 Lake Toba is a kind of volcanic lake located in Sumatra. With a width of 30 km and a length of 100 km. This lake was formed by a giant volcanic eruption about 70,000 years ago.
In this lake, tourists can also swim in the warm waters of the lake and relax while enjoying the beautiful panorama of Toba.
In addition to the natural beauty that can be enjoyed by visitors, tourists can also enjoy culinary offerings in several Sumatran restaurants and restaurants that serve a variety of Sumatran foods that are quite appetizing.
DKI Jakarta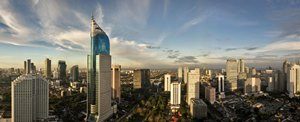 Jakarta is one of the most visited places by foreign tourists. This is because most tourists land at Soekarno Hatta Airport. So they take the time to go around the capital first, even though it is prone to crime, flooding, and traffic jams.
Their visit even reached the Thousand Islands which has beautiful beaches and other tourist attractions in Jakarta which is enough to be a recommendation to fill spare time and vacation. There are many historical places as well as culinary tours that don't exist anywhere else, so travelers need to taste them.
Banten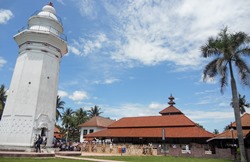 Banten is also visited by many tourists from abroad. Because there are interesting tours there such as Pelabuhan Ratu and Taman Buaya. Various other natural attractions are no less interesting to visit.
The tourists will also enjoy the natural beauty of the city of Banten which is quite cool away from the bustle of the noisy city. With many places for culinary tourism in Banten, making the Banten area suitable for visiting for both domestic and foreign tourists.
Riau islands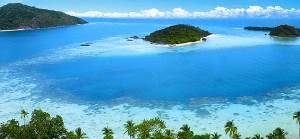 The Riau Archipelago is one of the tourist destinations that also attracts foreign tourists to come to visit. One of the attractions is the Anambas Islands, which are the best tropical islands in Asia and are most in demand by foreign tourists for diving and snorkeling.
The Anabas Archipelago is located in the Riau Islands province, whose capital is Terempa. This tourist spot in the Riau Islands has become one of the vacation destinations that is enough to be made a mandatory list for tourists, especially foreign tourists who want to feel the natural beauty and beaches that are the main attraction of this place.
Karimun Jawa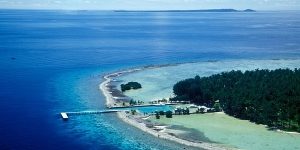 Located in Central Java, to be precise the city of Jepara. Here there is a beautiful beach, white sand with clear sea water. There are at least 242 types of ornamental fish as well as some rare animals such as green turtles, hawksbill, and white-breasted albatrosses.
The tourists can go snorkeling to enjoy the underwater beauty of Karimun Jawa which is very beautiful to enjoy.