Do you know the city of Aachen in Germany? Does anyone still remember our former President or not Mr. BJ Habibie, an Indonesian who was the first to succeed in making an airplane. Yep! Mr. BJ Habibie is an alumnus of RWTH (Rheinisch-Westfälische Technische Hochschule) Aachen (Technical University Aachen), West Germany in 1955. In 1965, Habibie completed his doctoral studies and received an Ingenieur Doctorate (Doctorate of Engineering) with an index of achievement summa cum laude. It is estimated that there are around 2500 Indonesian students studying at RWTH, which is known as the largest Technical University and one of the oldest Universities in Europe with an excellent reputation, besides being famous, tuition fees at RWTH are also not expensive.
However, the author here will not tell about Habibie or the Aachen Technical University, the author only wants to provide information about tourist attractions in Aachen. Aachen is a city in West Germany. Aachen is not far from the border of two other Western European countries, namely the Netherlands and Belgium.
Here it is the tourist attractions of Aachen Germany:
Dom Aachen
Built on the orders of one of the greatest emperors, Charles the Great, the Dom is the main symbol of the city of Aachen. The dome is octagonal in shape and was completed around 800 AD. This building, together with Domschatz, became the second cultural heritage in the world to be designated by UNESCO.
It's really cool with all the beauty and uniqueness that is in this dom achen, so don't be surprised if many tourists want to come to visit this tourist spot and this building is never empty with visitors.
Historic Town Hall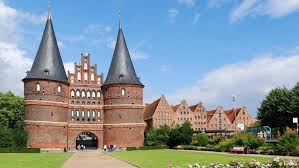 If you have ever been to Aachen, the face of the Aachen town hall now actually comes from the gradual construction over the centuries. The Granusturm Tower dates from the time of Karl the Great (8th century AD).
In the 14th century the Aachens erected a Gothic-style town hall on the same site. Between the 17th and 18th centuries, this building was renovated into a baroque-style palace so that many tourists want to visit this historic city hall because it has become a nice place and is liked by many visitors.
Grashaus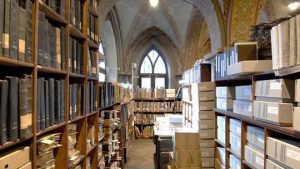 At the Fischmarkt stands the Grashaus, whose facade comes from the city's oldest town hall, dating from 1267 AD. After the new town hall was founded in 1349 AD, Grashaus functioned as a court. After that it became a prison.
In 1886, this building was built into its current form and changed its function as a city archive office and lots of visitors came here to add knowledge, and it's no wonder this building is never empty with visitors.
Haus Lowenstein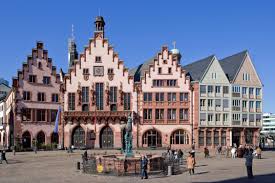 This building in the Markt area began construction at the same time as the town hall, and is expected to be completed in 1345. Apart from the Dom and town hall, this gothic-style building was one of the survivors of the city fire of 1656.
Currently this antique building is the center of the archives and documentation of the carnival. This building has also been designed as beautifully as possible so that visitors will never get bored if they have visited this tourist spot. And this place is never empty with visitors who come to add insight into the knowledge that makes this place never empty of visitors.
5. Elisenbrunnen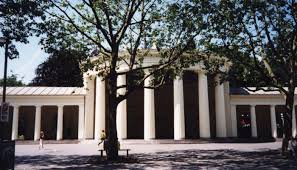 The Elisenbrunnen building consists of a pillared open space at the front and one pavilion each with rooms on either side. From its two springs, warm water flows with high sulfur content up to 52°C. Before being destroyed by war, in the underground room this hot water is collected for drinking. Because it is considered efficacious cure several diseases.
This tourist spot is also never empty with visitors who come because they just want to see the uniqueness that is in this building. And if you are in Aachen Germany it is mandatory to visit this tourist spot.
6. Aachen Katedral Cathedral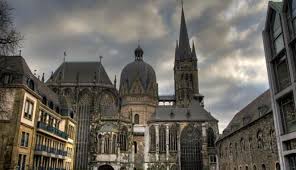 Aachen Cathedral, is an important historical building for Europeans who gave birth to the Kings of France in the Middle Ages. Aachen Cathedral Church was founded by Charlemagne which stores many relics in the form of gold architecture adorning the cathedral church. The core of the building is known as the best-preserved historic building from the Carolingian dynasty and in 1978 was the first German historic building to be included in the UNESCO world cultural heritage list.
In Aachen Cathedral Emperor Charles the Great was buried and in his chapel until 1531 almost all German kings were crowned. This church turns out to remain one of the oldest churches in Germany which contains many treasures from the early medieval period including Throne of Charlemagne (c. 800), Gold altarpiece (c. 1000), Gold pulpit (1020), Golden Temple of Charlemagne (1215), shrine of the Virgin Mary (1238)and a collection of other interesting relics.
Burtscheid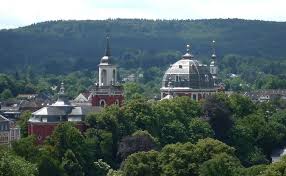 In the Burtscheid area, there are three important buildings close together. Church of St. Johann-Baptist and St. Michel, as well as the Couven Pavilion in Burtscheid gardens. In the city center, in addition to the ancient buildings above, visitors are also treated to many monuments and fountains that make many tourists visit this tourist spot.
In front of the town hall is the city's oldest fountain named Karlsbrunnen. And on Krämerstrasse a children's bronze fountain monument by the famous sculptor Bonifatius Stirnberg in 1975.
Katschhof Aachen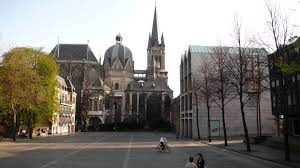 Katschhof is a famous public square in the city of Aachen. At the Katschhof concerts are usually held and is the venue for the flea market. This place is located between the cathedral and the town hall.
Because of that reputation, this place is often used as a tourist attraction that you can visit while in Aachen to enjoy all the treats in this place while refreshing yourself visiting this tourist spot.
Aachen Town Hall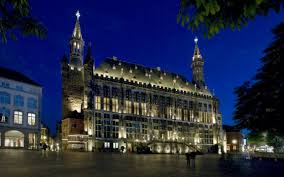 Aachen Town Hall is the town hall of Aachen which is one of the places you should visit when you have the opportunity to visit Aachen. Katschhof is located not too far from Aachen Town Hall, so you can walk 138 meters for 2 minutes. The town hall of Aachen was built in the 16th century and is still functioning well today. The town hall was built by Charlemagne and was built during the Carolingian period.
The town hall also has two towers which are the remains of the royal Charlemagne. If there are no weddings or government meetings, you can enter this city hall. In fact, you can also visit the White Room which is the center of activity in this city hall. The town hall is open daily from 10 am to 6 pm. The price of the entrance ticket that you have to pay if you want to enter the Aachen town hall is around 5 Euros.
International Newspaper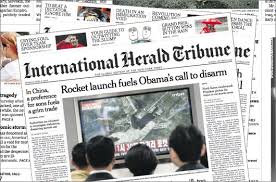 The International Newspaper Museum is located at Pontstraaye 13, 52062 Aachen. The International Newspaper Museum is open every day from 10 am to 6 pm. The price of admission that must be issued if you want to enter this museum is around 5 Euros. The International Newspaper Museum is one of the most influential museums in the field of mass media today. In this place, there are various collections regarding the media field from the 15th to the 21st century.
The museum was originally a place that consisted of a private print media collection belonging to an Aachen-born person named Oskar von Forckenbeck. He collects various print media from the initial edition to the last edition, even complete with his birthday edition. This museum is also one of the largest print media museums in the world with a collection of at least 200,000 issues from the 17th to the 21st century. However, at this time the collections available in this museum were later developed to be not limited to newspapers only, but to cover print media as a whole.
Suermondt-Ludwig-Museum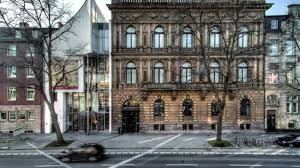 One of the art museums in Aachen. This museum was built in 1877. The museum was named Suermondt because it was taken from the name of Barthold Suermondt who donated more than 105 of his paintings to the City of Aachen. Some of these paintings have also been officially sold to the City of Berlin. The museum is open daily from 12 noon to 6 pm.
This place was once used as one of the palaces located in Aachen City. However, now of course it has changed its function into an art museum. In addition to paintings, the Suermondt-Ludwig Museum also collects various types of sculptures, as well as various other collections of paintings. In this museum, you can also find various collections of medieval art from Germany and the Netherlands. Some of the painters who put their works in this museum include Joos van Cleve, Aelbrecht Bouts and Cornelis Engebrechtsz.
Dolls Fountain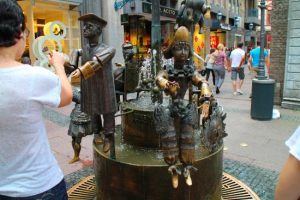 Dolls Fountain is a fountain in the form of a doll. Dolls Fountain is also one of the best fountains in the city of Aachen. This fountain is unique because the doll that becomes the sculpture of this fountain can be moved.
Dolls Fountain is located in Kramerstraye, 52062 Aachen, Germany. In this place you can enjoy the scenery and take pictures according to your wishes and it is very suitable for those of you who like to take selfies so this place is never empty with visitors who come to this place to see the uniqueness of the fountain in this place.
Fischpuddelchen in Aachen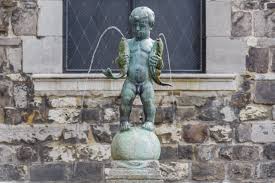 Fischpuddelchen is a fountain with a sculpture in the form of a child holding a fish in both hands. Fischpuddelchen is located at Fischmarkt in Aachen. This place is located not so far from the Dolls Fountain and is never empty of visitors who come to this tourist spot.
To reach Fischpuddelchen from Doll Fountain, you can walk for about 207 meters. Or, when measured using time, this trip will take about 2 minutes. This sculpture has a bronze color.
Lindt Chocolate Factory in Aachen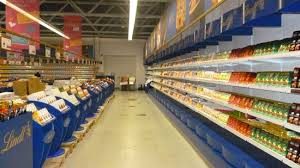 Lindt's chocolate factory is located at Suesterfeldstrasse 130, 52072 Aachen, North Rhine-Westphalia. According to Trip Advisor, Lindt Chocolate Factory is the number one chocolate shop in Aachen. This place has also been named as one of the must places if you want to buy chocolate in Aachen.
And for you chocolate lovers, visiting the Lindt Chocolate Factory, of course, you can include in your list of tourist activities while in Aachen. As a tip, don't forget to prepare cash or debit card when you shop for chocolate at this chocolate factory because they don't accept credit cards. The price offered by the Lindt chocolate factory is also quite affordable if you compare it to Lindt chocolate in other places.
Well, cool tourist attractions in Aachen Germany. For those of you who want to vacation or study in Aachen, Germany, don't miss the tourist attractions above, OK…!!
Also read articles on other unique tourist attractions: