Despite being one of the countries in Southeast Asia, Myanmar seems to be less ogled by Indonesian tourists. This is because the average tourist chooses Singapore or Malaysia as a vacation spot. If you are not too familiar with interesting tourist attractions in Myanmar, take a look at the following list which may be your reference.
Mrauk U Ruins
If you have the opportunity to go to Myanmar, don't forget to come to Mrauk U, especially for tourists who really like historical tourism. Mrauk U itself is an ancient civilization site where there are 700 temples and pagodas which are the backdrop for the life of the goat herders and farmers in the village.
It is said that there were more than 6 thousand temples that once stood in this place, but the fall of the dynasty and the harsh weather conditions made the Rakhine Kingdom collapse. Visitors are known to be charged a fee of K5,000 or around Rp. 54 thousand to be able to enter and enjoy everything at this tourist location.
Shwedagon Pagoda

The location of this famous tourist spot is in the former capital of Myanmar in Yangon. This pagoda attracts the attention of many tourists with its dazzling luster on its stupa. The visitors when visiting this pagoda will automatically be greeted by the Stupa made of gold. As the former capital city, Yangon is known as a city that is synonymous with commercial life, but precisely with the pagoda which is a Buddhist site in Myanmar, it shows that Myanmar still maintains its cultural and religious life. Arriving at this place, visitors will feel calm because of the solemn atmosphere provided by the interior of this pagoda.
Visitors are charged an entrance fee of $8 or around Rp. 107 thousand to be able to enter and see the interior of this pagoda.
Visitors are advised to bring glasses to avoid the glare of the marble and white gold of this pagoda stupa.
Lake Inle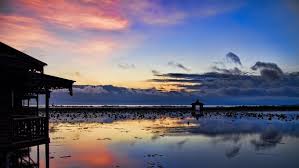 For tourists who like natural attractions such as lake tours, Inle Lake in Myanmar may be one of the destinations that cannot be missed. If you want to visit Inle Lake, come especially in October and September because in those two months there is the Hpaung Daw U Festival or Buddhist festival. Highlights of the festival are the paddle paddle races and the royal gold barge parade. In addition, these waters are known as fishing areas which are the main livelihoods of local residents. Uniquely, the fishermen row their boats with feet that are used as paddles when catching fish. Visitors are charged an entrance fee of $10 or around Rp. 134 thousand to enter the lake area.
Kyaiktiyo Pagoda or Golden Rock Pagoda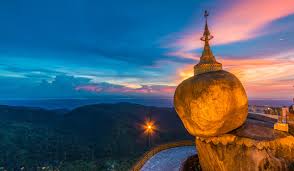 In Burma, there is an interesting pagoda for tourists to visit, namely the Kyaiktiyo Pagoda or also better known as the Golden Rock Pagoda. This tourist attraction is said to be perched on a hair of Buddha. Its uniqueness can certainly be seen, namely its balance is the same as against gravity.
Because it is at the top of Mount Kyaiktiyo, the pagoda is named after the name of the mountain. If you want to go on a pilgrimage, this site is the most important in the ranking of the 3rd Buddha in Burma. Visitors are charged $6 or around Rp. 80 thousand to be able to visit this site.
Ngapali Beach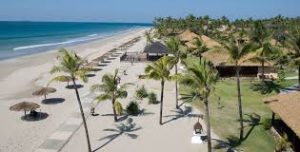 Beach tourism that is fun and will make tourists never get bored is Ngapali Beach which has a coastline that stretches for about 3 kilometers. Located in the Rakhine State District, in front of this beach tourists will be able to see the sea with calm waves with a slightly green blue sea color. That is a location called the Bay of Bengal which can also be explored when you come to Ngapali Beach.
There are many things to do on this beach as well as in the surrounding area, such as sunbathing, strolling around the beach, wooden boating to wade through the waters together with local fishermen who can sometimes be guides. If interested, local fishermen will take you to explore the small islands in the Bay of Bengal opposite Ngapali Beach.
Visitors only need to pay $5 or around Rp. 67 thousand to be able to enjoy this beach with a million charms.
U Bein Jembatan Bridge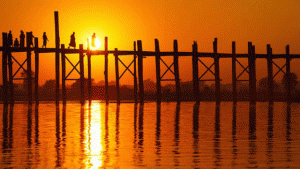 An interesting spot that can also be included in the list of tourist destinations is the U Bein Bridge which is recommended to be visited in the afternoon. The bridge structure with teak wood is indeed quite popular. Founded in the mid-1800s, the U Bein Bridge is about 1,200 meters long and spans Taungthaman Lake. That is the reason why the longest and oldest teak wood bridge in the world is the name for this bridge.
At that time, it was Mayor U Bein who built this bridge when the Myanmar capital was moved to Mandalay by King Mindon. Its construction only uses teak wood which is the rest of the building materials for old palaces and temples. Initially, there were more than 1,000 pillars used to build this bridge, but as time passed, it was concrete that eventually replaced a number of pillars to make the structure even stronger. There are boats that can be rented there to accompany you around the lake until sunset.
Ngwe Saung Beach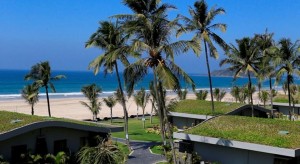 Beach tourism in Myanmar can be a place refreshing the most suitable, and besides Ngapali Beach, Myanmar has Ngwe Saung Beach which is the most beautiful beach in Myanmar. Located in Ayeyarwaddy, this place has many inns and resorts. If from the small town of Pathein, tourists only need to cover a distance of approximately 50 kilometers. The beautiful blue sea and the silvery color of the sand grains add to the perfect side of this beach, not to mention the coral rocks that are visible at one corner of the beach. Visitors will only be charged an entrance fee of $5 or around Rp. 67 thousand to be able to feel the beauty and coolness of Ngwe Saung Beach
Bagan Temple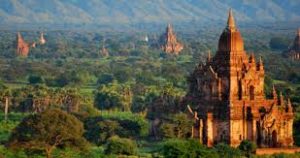 Another famous tourist location in Myanmar is Bagan which became known as a temple area in which there is an ancient palace with many pagodas owned by Bagan. Because this location is quite spacious, it feels like it will make you tired quickly if you have to go around on foot. Therefore, do not hesitate to rent a cart or horse to accompany you in exploring this area. The good news is, there is also a hot air balloon that you can ride in order to be satisfied traveling around this area so that all the ancient relics can be seen from above.
Visitors are charged $20 or around Rp. 267,500 to be able to enter to visit the various pagodas inside.
Visitors are charged $5 or around Rp. 67 thousand if they visit the archaeological museum.
Visitors who are interested in entering the Bagan Tower are charged $10 or around Rp. 134 thousand.
Irrawaddy River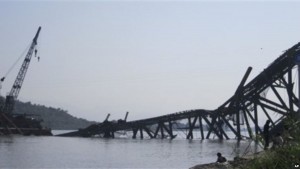 This river tourist destination flows from north to south through Myanmar and all tourists need to know that this is the longest river in Myanmar. George Orwell and Rudyard Kipling, who were known as two of the great writers of their time, were also inspired by the Irrawaddy River which is one of the largest rivers in Asia and not many people know about the Irrawaddy river which is the largest river in Asia.
Located in Mandalay, this river is a nice route for those of you who want to occasionally visit the former capital of Myanmar.
Pindaya Cave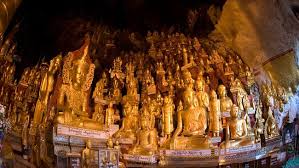 Cave tours can also be done while in Myanmar and Pindaya Cave can be the right choice of destination. This large cave has approximately 8 thousand Buddha images showing from different periods. Arriving in the cave, tourists will easily catch that the walls of the cave are covered with images of the Buddha. There are even thousands of Buddha statues that can be found in this cave with different sizes.
Visitors are charged $3 or around IDR 40 thousand to enter.
Pindaya Cave is open every day at noon.
Mandalay Hill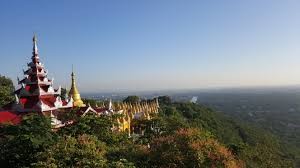 Located north of downtown Mandalay, there is Mandalay Hill whose peak is known to have a height of about 230 meters above the plain. When you reach the peak, then visitors can watch as much as they want to see the beautiful city of Mandalay and a number of lakes below. Even the perfect panorama of the vast Mandalay Palace complex can be caught by our eyes.
If you are interested in capturing this place and making it a documentation, it would be better if you come on a sunny day, especially after it rains so that the results are even better. From this place, tourists can also watch the sunset as long as they come around 5 pm. Visitors are charged $5 or around Rp. 67 thousand to be able to spend time at this Mandalay Hill.
My Brother's Pagoda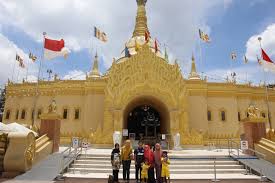 Pagoda tourism is not complete if you haven't tried to visit the Pagoda of My Brother which has the charm of thousands of pagodas. From Inle Lake, tourists only need to travel for 2 hours to be able to reach this one location. In this complex, it is known that there are about 2,400 extraordinary pagodas. If you want to know more about the history behind the pagoda, please hire a guide to accompany you to explore the complex. Because there are not too many visitors, this place is perfect for those who want to vacation in a quiet place but have a beautiful panorama.
Visitors are charged an entrance fee of $8 or around Rp. 107 thousand.
Visitors are advised to wear flip-flops only because footwear needs to be removed while in the stupa area.
There is a market in front of the pagoda complex and visitors can buy Myanmar tea and beans for around K5,000 or around Rp. 54 thousand.
Independent Village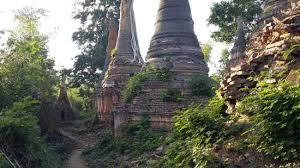 Another tourist spot that will make visitors satisfied is Indein Village which is filled with old pagoda buildings and bamboo forests. These two things are the main attraction of this village. Do not think that in a village with old buildings and forests, you will not find food vendors or souvenirs. There are a number of restaurants worth visiting to satisfy your culinary passion. For those who are looking for souvenirs, there are also several shops there that are easy to find.
Are you now more interested in vacationing in Myanmar after listening to a number of tourist attractions in Myanmar? Myanmar is one of the countries in Southeast Asia that can be visited without a visa, so please plan now to fly to this charming country soon.
Also read articles on other unique tourist attractions