Bangkok is the capital city of Thailand which is often visited by tourists from all over the world. Bangkok does have its own charm that makes tourists feel at home on vacation there. In fact, Bangkok is also one of the most popular Honeymoon Places Abroad. One of the main attractions of Bangkok is that there are many interesting shopping centers and markets. For those of you who are interested in visiting Bangkok, here are some recommended alternative shopping tours in Bangkok.
1. The Platinum Fashion Mall
One of the favorite shopping places in Bangkok is The Platinum Fasion Mall. This place is one of the shopping centers for shopping for fashion products, especially from Korea.
There are many fashion items that can be found here. Such as shoes, clothes, bracelets, bags, and various other knick-knacks such as watches and jewelry. All can be purchased at a low and affordable price.
This mall has 5 floors. All shops arrange their merchandise very neatly. The sellers have also been divided into groups so that it is easier to find what you are looking for there.
2. Pantip Plaza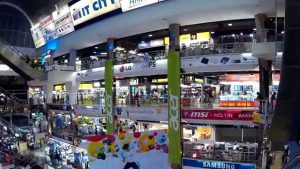 Although today many people shop online, the existence of a shopping center is still needed. Especially in tourist cities like Bangkok, where tourists who come can do shopping tours.
One of the most famous shopping tours in Bangkok is Pantip Plaza. Pantip Plaza is suitable for tourists who want to shop for electronic goods.
This shopping center also sells electronic items that are complete and spread in all stores with a good arrangement. Suitable for those of you who want to shop for gadgets before returning to their homeland. Don't worry, because the gadgets there also have an official warranty.
3. Pratunam Market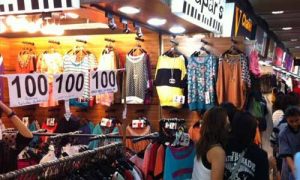 If you want to visit Tourist Attractions in Bangkok while taking advantage of the time for business, of course this can be done. Want to buy clothes in large quantities and then sell them again in Indonesia? Don't waste your travel time, because travel time is still used for business and of course more useful.
Try coming to Pratunam Market. Most of the objects here are bought wholesale at low prices, and then can be sold again later. The location is in front of The Platinum Fashion Mall.
There will be many stalls lined up. You can also bid the price up to 30% less than the price they offer, especially if the buyer is going to buy in bulk.
4. Central World Bangkok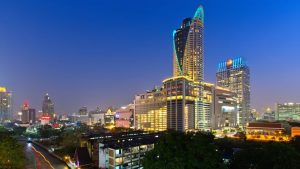 There are other shopping locations in Bangkok that can be visited while spending vacation time in Bangkok. This is Central World Bangkok. This tourist area has the concept of displaying well-known brands.
The products sold are also diverse, ranging from fashion equipment, electronic objects, gadgets, books, and also other accessories. The location is in the Rahchaprasong Juncton area.
Many tourists come there just to buy famous products, such as watches, and so on. If you really like branded things, try stopping by Central World Bangkok to buy something according to your taste.
5. MBK Center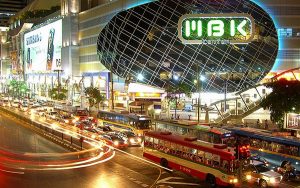 MBK Center stands for Mah Boon Krong Center. This location can also be an alternative shopping tour in Bangkok which is recommended for tourists who happen to be in Bangkok to spend vacation time.
Shopping tours at MBK Center also feature items at quite affordable prices. Suitable for tourists who want to buy Thai souvenirs from this 8-storey building.
In addition, various fashion products such as shoes, bags, clothes, and other accessories can be purchased. All products symbolize Thai style and can be a keepsake for tourists.
6. Amarin Plaza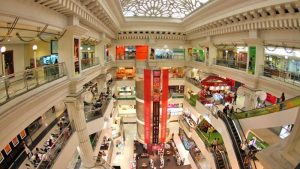 Amarin Plaza can also be an alternative shopping tour when traveling to Bangkok, Thailand. The products sold here are native to Thailand and indeed come from this country.
One of the favorite items that are quite in demand is Thai silk. Silk prices at Amarin Plaza can also be said to be affordable compared to other locations. In addition, there are other Thai specialties.
Some products other than silk include cosmetics, other fashion equipment, to furniture. The location of Amarin Plaza is on Ploenchit Road and very easy to reach.
7. Chautuchak Weekend Market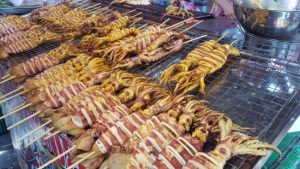 Chautuchak weekend market is the biggest shopping center in Thailand. This area is a shopping paradise for tourists who are in Bangkok.
As the name suggests, Chautuchak weekend market is only open on weekends, namely on Saturdays and Sundays only. At least there are about 10,000 stalls selling various products. So that tourists can shop freely to buy souvenirs.
For tourists, the existence of the Chautuchak weekend market will also be very profitable, because of course the prices there are competitive prices which are definitely very cheap.
8. Khao San Road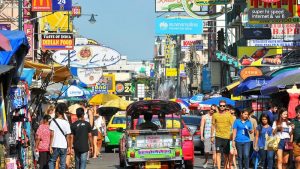 One of the backpacker tips to Thailand is to visit locations that are cheap but have complete facilities. There is another shopping location in Bangkok that is suitable for tourists, namely Khao San Road. This road area is suitable for tourists who vacation with a backpacker system.
The reason is, this place is one of the gathering places for backpackers in Bangkok who come from all over the world. Khao San Road also sells various items that can be used as souvenirs.
There are lots of interesting objects and of course they are cheap. Suitable for backpackers who want to buy a lot of things. In addition, there are also locations to enjoy culinary tours in Bangkok to recharge before continuing the tour.
9. S Hukumvit Road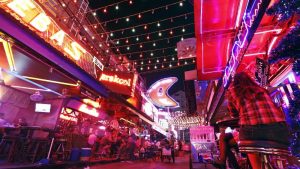 There is another shopping destination not far from Khao San Road, namely S Hukumvit Road. S Hukumvit Road is a shopping tour at night in Bangkok with the concept of a traditional market.
In this location a lot of typical Thai food is served. One of the right locations to be used as a culinary tourism location at night by tourists as well as to rest.
The uniqueness of this place is that you can still bargain the price if it is felt that the seller has set a price that is quite expensive. In addition to food, you can also shop for various souvenirs in this area.
10. Chinatown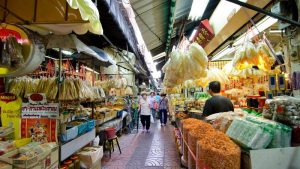 Bangkok also has a favorite location for backpackers. Besides Khao San Road, there is also Chinatown which is often visited by tourists and backpackers from all over the world.
In Chinatown there are many rows of shops selling various items, such as clothes and knick-knacks for souvenirs. In addition there are also some street vendors who offer good food.
There is also a restaurant-class place to eat there. If you really want to shop there, all you need to do is bargain for the price. Of course the goal is to get a much cheaper price. Especially if you are going to buy in large quantities.
11. Terminal 21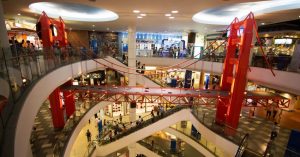 Terminal 21 is one of the new shopping malls in Bangkok. The location is in the Sukhumvit area. This mall has a concept and feel that is quite unique.
The naming and arrangement of the area in this mall takes the names of cities from around the world that are often used as tourist locations, such as Paris, Tokyo, Hong Kong, and so on.
Inside Terminal 21, there are at least 600 shops selling various equipment. The objects that are much sought after are fashion equipment and also food for culinary tourism.
12. Ploenchit Center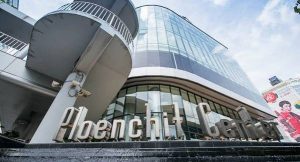 One of the preparations for a vacation to Thailand is to plan the spots to be visited. If you visit Sukhumvit, Bangkok, there is one more location for shopping in Bangkok, namely the Ploenchit Center. This mall does not have a large size and is not as busy as other shopping locations.
But you can make it one of the shopping locations. Especially for those of you who don't like crowds in the middle of the city. Although not too crowded, there are many items for sale there and can be purchased at varying prices.
In addition, in this mall there are also several well-known fast food restaurants that can be visited to eat. The location is also close to several city icons such as the Ploenchit BTS station, and also the JW MArriot hotel, making it easy to find.
13. Union Mall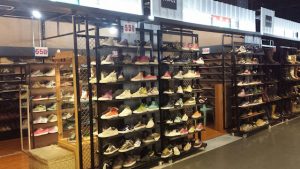 Union Mall is located in the Chautchak district of Bangkok. Tourists can also shop there. However, the prices sold there are a bit more expensive than those sold at Platinum Fashion Mall.
However, Union Mall is often visited by young people in Bangkok to just hang out or also shop. Because indeed the objects sold there are suitable for young people.
The location of Union Mall is opposite Central Ladprao and also close to Poholythin MRT so it's easy to reach. Inside there are many shops that can be visited for shopping or just looking around while hanging out.
Those are some alternative shopping tours in Bangkok that can be visited when traveling to Thailand. Hopefully it can provide benefits, especially for those of you who really want to travel to Bangkok.