Indonesia is a country that is rich in tourist objects. One that is often visited is educational tourism objects such as museums. Currently, the museum is no longer seen as an outdated place to store various memories or past history. The museum has become an interesting place because of its unique and different concept. Here are some recommendations for unique museums in Indonesia that are interesting to visit.
1. Transport Museum
The Angkut Museum is located in Batu Tourism City, which has been quite well-known since it opened a few years ago. As the name suggests, Museum Angkut is a museum that stores various collections of transportation means or means of transportation from ancient times to the present.
Visitors who come can not only see the collection of means of transportation, but also can explore this place as a visually attractive tourist attraction. Visitors will even feel a different sensation as soon as they enter it.
The reason is, in Museum Angkut Tourism there are so many interesting zones that are designed similar to certain locations in Europe. So that the existing atmosphere displays the impression as if you are abroad.
2. House of Sampoerna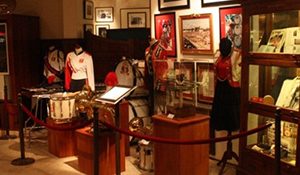 The House of Sampoer is still in East Java, which is more precisely in Surabaya. This museum is a museum belonging to a well-known cigarette company and tells the development of the company from ancient times to the present.
The interesting thing about this unique museum in Indonesia is that visitors can see cigarette workers doing their job to make kretek cigarettes. Visitors can see how nimble the workers are at work.
This place is also very modern. There are some vintage objects in it and are interesting for photo spots. You can visit from 09.00 to 22.00 for free. Also suitable for Night Photo Spots in Surabaya.
3. The Word Museum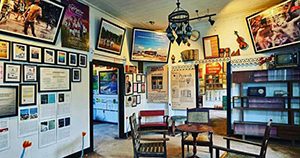 Ever heard of Andrea Hirata? If so, then this one museum might interest you. Especially those who really like the writings of Andrea Hirata. The Kata Museum is located in Belitung and is the first literacy museum in Indonesia.
What makes the Kata Museum unique is that visitors can read books, novels, and various interesting and unique quotes in the museum. In addition, there are various Laskar Pelangi novels which have been translated into 20 languages.
You can also enjoy various other facilities there, such as the Kuli Coffee Shop for Belitung coffee lovers. The Belitung Word Museum is very interesting, isn't it?
4. Bagong Body Museum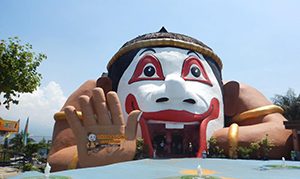 Back to East Java which does have so many interesting tourist attractions. In Batu, there is another unique museum in Indonesia, namely the Bagong Body Museum. The place is in East Java Park 1 Batu city.
The interesting thing from here is that visitors are invited to enter the human organs. Where this museum has several giant limbs that visitors can enter, ranging from teeth, heart, lungs, and others.
Suitable for educational vehicles, especially for children to get to know their organs better. In addition there are free eye examination facilities that can be obtained by visitors from there. There are also various interesting additional facilities.
5. Shell Museum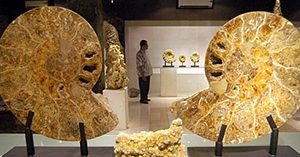 The Shell Museum is located on the Island of the Gods, namely on Jalan Sunset, Kuta Bali. This museum is the only shellfish museum in Indonesia. It covers an area of ​​1,500 square meters and can be explored in three parts.
In the first part, visitors will be invited to see a beautiful gallery with various accessories or souvenirs made from shells. In the second part, visitors will be invited to enjoy a collection of shells of various sizes. And in the third part, visitors can see the marine biota museum.
The interesting thing about this tourist spot in Bali is the existence of long and flat shell fossils that have an age of around 395 million years ago. There is also the largest clam on the Asian continent with a size of 1.4 meters and a weight of 1.7 kilograms.
6. Mosquito Museum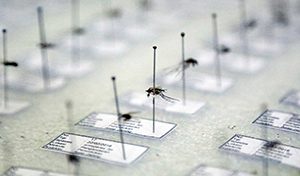 If you are in West Java, there is also one of the unique museums in Indonesia, namely the Mosquito Museum. This museum is suitable for scientific educational tours because visitors can learn various things about mosquitoes.
The Mosquito Museum is in Babakan Village, Pangandaran District. The manager is the Ministry of Health. Visitors can find out the types of mosquitoes and their characteristics.
In addition, you can also find out some medicines to ward off mosquito bites that can be obtained from natural ingredients or herbal ingredients. You can also see various types and sizes of mosquitoes from all over Indonesia.
7. Tsunami Museum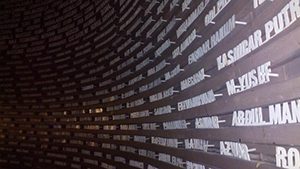 Do you still remember the great tsunami that hit Aceh a dozen years ago? If so, then there is currently a museum that displays various dark histories about these natural disasters. Its name is the Aceh Tsunami Museum.
In this museum, visitors can see various things and events that illustrate how enormous the natural disaster was. Visitors can feel a sensation that is more directed to a religious or spiritual journey.
This tourist spot in Aceh reminds visitors of the greatness of God who can regulate all life in the world. There are also the names of the victims of the Tsunami which are posted in a special room with the word Allah at the top.
8. Pasifika Museum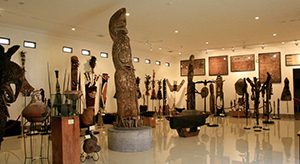 Back to Bali, where there is another unique museum, namely the Pasifika Museum in Nusa Dua, Bali. This museum is a museum that stores a collection of works of art and paintings made by Indonesian artists.
The artists in question are Affandi and Nyoman Gunarsa. The works of these two famous artists are collected at the Pasifika Museum and are suitable for those of you who really like art.
Reportedly this museum is the most complete art museum in Indonesia. So that he had received an award from the Ministry of Tourism and Creative Economy in 2011.
9. Geological Museum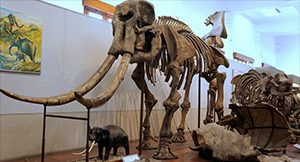 Are you in Bandung? There is also one of the unique museums in Indonesia that you can visit, namely the Bandung Geological Museum. This museum is in accordance with its name which stores a collection of geology.
Its location, which is not far from Gedung Sate Bandung, makes this museum still attractive to visitors. Even visitors to this museum are never empty. The exact location is on Jalan Diponegoro. If you happen to be there, give it a try.
This museum is quite old because it has existed since 1850 ago. So do not be surprised if his name is already known by the people around Bandung itself.
10. Himba Museum of Luck Wood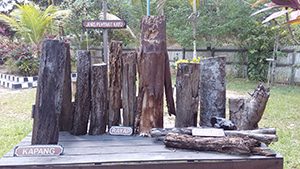 Indonesia is rich in forests and various types of wood, especially Kalimantan Island which is the best island with timber products. If you like knowledge and insight about wood and types of wood, there is one museum that is worth visiting.
The museum is the Himba Tuah Wood Museum. The location is in Tenggarong. There are so many collections of types of wood. There is even a type of lime wood with a diameter of up to 1 meter. Of course it would be very interesting.
In addition, there are also several collections of animals that are thought to have preyed on humans. This museum is quite simple and occupies a building like a house on stilts. Those of you who like the diversity of forests and woods can try to come there.
11. Huta Bolon Simanindo Museum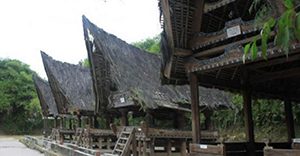 There is another museum that is also unique in Indonesia, namely the Huta Bolon Simanindo Museum. This museum is suitable for visitors who want to learn about Batak culture.
This museum is actually a traditional house inherited from King Sidauruk. The heritage building has been used as a museum since 1969. So that this museum can be said to be one of the oldest museums in Indonesia.
Visitors can visit from 09.00 to 17.00 local time. There are so many heritages or relics of the Toba Batak from Samosir Island. Suitable for those of you who like history and culture.
12. Indonesian Record Museum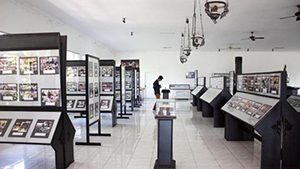 If you like things that are fantastic or the most unique, visiting MURI or the Indonesian Record Museum might be one of the fun activities you can do.
This museum stores various things about breaking records in Indonesia. The location is on Jalan Perintis Kemerdekaan in Semarang City. This location is still in the same complex as the Jamu Jago Factory.
Of course, a visit to the Indonesian Record Museum will give you new insights, that Indonesia also has some interesting and unique achievements. In addition, you may be interested in creating an event to break the next record.
Those are some unique museums in Indonesia that are interesting to visit. Hopefully useful for you.