Depok City is a city located in West Java Province. The city has 11 sub-districts and 63 villages. You can find various famous and interesting tourist objects to visit while on vacation in Depok. Starting from nature tourism to culinary tourism, everything is there. Here, we will review the interesting tourist destinations in Depok City to visit.
Mas Dome Mosque
For tourist attractions in Depok, the first as an icon of the city of Depok is the Dome Mas Mosque. This mosque is also known as the Dian Al-Mahri Mosque. The building which has a gold-plated dome was inaugurated on December 31, 2006, right after the Eid al-Adha prayer 1427 H. The founder of the mosque named Mrs. Hj. Dian Juriah Maimun Al-Rashid and Mr. H. Maimun Al-Rashid.
The mosque, which has an area of ​​8,000 square meters, stands on an area of ​​70 hectares. The material in the form of gold metal used in the construction of the mosque, uses 3 installation techniques. The first is gold powder mounted on the crown or pillar, the second is gold plating on the chandelier, mezzanine fence, mezzanine staircase railing, and there is Arabic calligraphy with the words tasbih on the end of the dome ceiling, as well as ornaments on the mihrab pulpit. , the third is a solid gold mosaic on the dome of the tower and the main dome.
This mosque is still being developed into an integrated area called the Islamic Center Dian Al-Mahri. The splendor of the mosque is touted as the most magnificent in the Southeast Asian region. The number of prayer congregations that can be loaded in the mosque is 15,000 and for the taklim assembly activities it can accommodate up to 20,000 worshipers. The main room of this mosque measures 45 x 57 meters and can accommodate 8,000 worshipers.
The dome of the mosque is made like mosques in Persia and India which are wrapped in 24-carat gold-coated mosaics whose materials are directly imported from Italy. On the ceiling of the dome there is a painting of the sky with colors that can change according to the color of the sky when it is time for prayer. Now the Dome Mas Mosque is one of the religious tourism objects that is always crowded, especially on weekends or holidays, there are at least 50,000 visitors who come.
Zidane's hut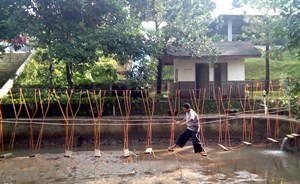 In this tourist area there is a fishing pond and an animal area. Pondok Zidane recreation area has the concept of nature tourism, education, and outbound. Various kinds of interesting activities can be done when we are on vacation at Pondok Zidane, including flying fox, fishing, rafting, and others.
Most of the tourists who visit are students who do outbound organized by the school, which is why this tourist spot is quite popular among students. In addition to playing, this place can also be used as an educational place for students and playgroup students.
Address : Jalan Rawa Bengkok RT 03/RW 04, Perigi Village, Bedahan, Sawangan, Depok.
White Sand Tourist Park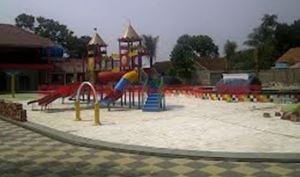 This tourist location has various facilities and rides that are complete and interesting, including a waterpark, fishing pond for those who like fishing, futsal, flying fox, hall, gazebo, children's play area, and so on.
This place was opened to the public in March 2011 and the place is close to the T-junction that leads to the Pondok Zidane tourist attraction.
This white sand tourist park has quite a variety of games, especially for children. Not only that, this place also serves a variety of typical food from Depok, which is part of the province of West Java. Even this place is never empty of visitors.
Wiladatika Flower Garden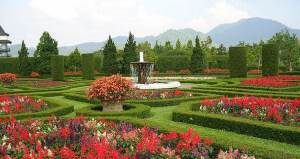 The next tourist spot in Depok is the Wiladatika flower garden. Wiladatika Flower Park has beautiful views and fresh air. This place is perfect for a family tourist location. The location of the beautiful park and close to the Cibubur Campground makes it often used as a shooting location for several television programs.
Activities that we can do while on vacation at the Wiladatika Flower Park are playing in the flower garden to swimming. Facilities available at this location include artificial waterfalls, children's play areas, fountains, swimming pools, mini caves, and flower gardens. Address : Jalan Jamboree No. 1, Depok.
Happy Swimming Pool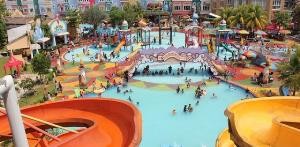 Those of you who like water tourism while playing in the pool with your children, can come to Ceria Swimming Pool, also known as waterboom. This tourist location is on Jalan Raya Kukusan, Beji, Depok.
Can be reached using a private vehicle from Jalan Margonda take the direction of Jalan Arif Rahman Hakim. Or for those of you who use public transportation from Depok Terminal, you can take angkot d04, or take the train from Depok Baru Train Station.
TVRI Nature Studio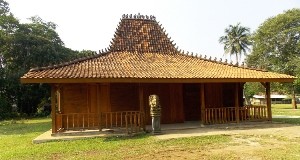 This is an open studio type with a charming natural beauty in the form of lush trees and a lake. Here, visitors will get to know more about the shape of traditional houses in the archipelago. At this location there are at least 19 traditional houses that can be found. Studio Alam often appeared on television shows in the 1980s.
In addition, this location is often used as a place for making soap operas or films. One of them is the soap opera Si Entong, the building in Studio Alam has been formed in such a way for film shooting purposes. Some of the activities that can be done while on vacation here are horse riding, cycling, strolling along Studio Alam. Address : Jalan Studio Alam TVRI, Depok.
Lio Great Swamp Lake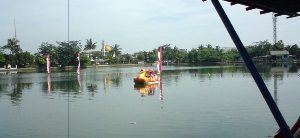 Situ Rawa Besar Lio, also known as Situ Lio, is located in Lio Village, Depok. This place is quite spacious with a location that is free from water hyacinth plants and cages.
Unfortunately the facilities and water games are still minimal in the form of 2 duck boats and 1 boat crossing. Facilities available at Situ Lio include walking paths, boat crossings.
Pancoran Mas . Nature Reserve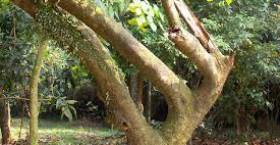 This Nature Reserve, as the name implies, is indeed located in the Pancoran Mas area. However, since 2009 the name has officially become Taman Hutan Raya. This conservation forest is precisely on Jalan Cagar Alam.
This is the habitat of various types of snakes and birds. We can still find a variety of plants such as resin, puspa, saninten, and candlenut at the tourist sites of the Pancoran Mas Nature Reserve. This tourist spot is also used as a place for cultivating plants and animals which are quite well known.
Situ Cilangkap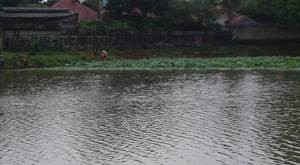 Situ Cilangkap will develop into a water and culinary tourism object. Along Situ Cilangkap, sidewalks have been made. The location of Situ Cilangkap is in the Cilangkap area which is close to the Cibinong border.
This site is very familiar to the residents of Depok and its surroundings. This tourist spot in Depok will be crowded in the afternoon hours, because the afternoon atmosphere is not too hot and is perfect for an afternoon walk to enjoy the afternoon sun that is not too hot.
Situ Cilangkap is still under construction which will provide comfort for visitors, therefore there are certain spots that do not provide an attractive view.
Salting Site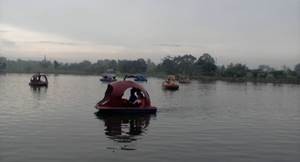 This is one of the family tourist attractions in Depok City. Having fresh cool air with Mount Salak in the background, is the main attraction of this one tourist attraction. Various facilities and rides are available here, including duck boats, flying fox, stalls on the edge of the lake, resting areas, and reforestation parks.
This tourist spot is classified as having a neat arrangement. To ride a duck boat, the ticket price is set at IDR 6,000 per 15 minutes. Meanwhile, the flying fox is set at IDR 8,000 for one jump. There is also a paid fishing area with a per kilo of fish caught. Free and public fishing areas are also available. For those of you who want to get around Situ Pengasinan, you can ride a bicycle or walk for 1.8 km.
Dewa Starfruit Agrotourism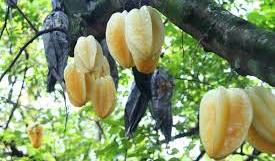 Depok is famous for its agricultural products, namely star fruit, so it is not surprising that this area is dubbed the Starfruit City. If you want to see the star fruit garden, you can visit the Belimbing Dewa Agrotourism, Depok.
Currently, in Depok, there are around 600 starfruit farmers. The attraction of this Depok tourist attraction is that we can pick the star fruit ourselves directly from the tree, an introduction to the ins and outs of the star fruit of the gods, and being able to bring souvenirs with the basic ingredients of star fruit in the form of lunkhead god taste.
Village of 99 Trees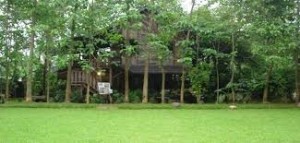 Tourist attractions in Depok which are then located adjacent to the Dome Mosque of Mas Dian Al-Mahri. The number of green plants with a variety of animals becomes a magnet for visitors who come here.
In addition, the manager also provides natural outbound facilities and various other interesting activities. This is certainly a superior facility for the village of 99 trees to attract more tourists and expand information for this one tour.
Godong Ijo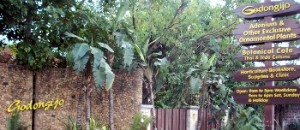 One more tourist destination that offers experience in getting to know various kinds of plants in Depok City, his name is Godong Ijo. This tourist spot has been equipped with a green house.
In addition, in Godong ijo there is also a fishing pond accompanied by an animal area, plant showroom, agricultural equipment shop, as well as equipment for plant cultivation.
Address: Serua Village, Bojongsari District.
Other Tourist Attractions in Depok
Depok Fantasy (Water boom)
Address : Depok Grand City / Depok City.
Depok Plaza
Inside there are Ramayana Department Store, Gunung Agung Bookstore, Cinema XXI, Dunkin Donuts, ATM Center, Mc Donald, KFC, Golden Truly, AW, Inul Vista family karaoke, food court, and so on. Address : Jalan Margonda Raya.
Depok Town Square
Inside there are Matahari, Hypermart, bookstores, Time Zone, Solaria, Hokben, Cinema XXI, and others. Address : Jalan Margonda Raya.
Cinere Mall
It includes Hero, Superindo Supermarket, Karisma Books, Gramedia Books, Cinema 21, Hokben, Bread Talk, Dunkin Donuts, KFC, and others. Address : Jalan Cinere Raya.
Depok Trade Center
Inside there are Superindo, Mc Donald, CFC, bookstore, family karaoke, Bakso Senayan, ATM Center, and so on. Address : Jalan Raya Sawangan.
Situ UI
This place is in the University of Indonesia area. The facilities here include con blocks, bicycle lanes, parking lots, locations that are clean of garbage and dirt. There's no canteen here, so bring your own food or drinks, okay? This place will be crowded especially on Sundays or weekends. Inviting the family to vacation here is very appropriate.
Situ Citayam
The address of this location is on the border between the cities of Bogor and Depok (behind the Citayam Train Station).
Situ Studio Alam Depok
This location is in the same area as TVRI's Nature Studio.
other related articles: