Bantul is one of the regencies in the Special Region of Yogyakarta, to be precise in the south of Yogyakarta. Bantul turns out to have a variety of fascinating tourist destinations. Starting from natural tourism, beaches, to religious tourism, we can get everything when on vacation to Bantul. Well, here are some attractions that you can visit while enjoying your vacation in Bantul.
Parangkusumo Beach
One of the beaches in Bantul that has beautiful natural scenery and is also popular is Parangkusumo Beach. Its location is adjacent to Parangtritis Beach and is famous for having a mystical side.
On Parangkusumo Beach there is a building called Cepuri, the contents in this Cepuri are two stones called the Love Stone. Well, according to the story, on the Stone of Love there was a meeting between the ruler of the first Mataram Kingdom named Panembahan Senopati and Kanjeng Ratu Kidul. It was there that an agreement occurred stating the willingness of Kanjeng Ratu Kidul to help make the Mataram Kingdom a kingdom that would be respected in Java.
Because of this story until now, many people who visit Parangkusumo Beach have a specific purpose. They perform special rituals, meditation, or ceremonies, one of the goals is so that everything they want or aspire to can be realized and achieved.
Parangtritis beach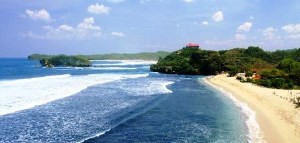 One of the most popular beaches in Yogyakarta is Parangtritis. This beach has fairly large waves with black volcanic sand that will look shiny when exposed to sunlight. There are also high rock cliffs around it. However, behind the beauty of its natural panorama, local people believe that Parangtritis is a sacred place or location that is considered sacred. This is due to a legend which states that Parangtritis is the residence of the ruler of the South Sea, known as Kanjeng Ratu Kidul.
Kanjeng Ratu wears green clothes, so visitors who come to this beach are prohibited from wearing green clothes while in the Parangtritis Beach area. The sound of the waves, the cool air, and the green scenery of the hills around the coast are the main attraction for tourists. Parangtritis's address is in Kretek District, Bantul.
Cerme Cave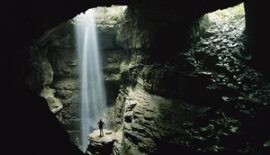 The next famous tourist spot in Bantul is Cerme Cave. When you enter the cave, you can see the beauty of the stalactites and stalagmites that are so stunning. This cave, which is different from most other caves, has its own uniqueness, the perforated roof that reflects the light entering will further beautify the existing view.
The length of the Cerme Cave reaches 1.5 km with the end of the cave in Ploso Village, Giritirto, Gunung Kidul Regency, Yogyakarta. Tourists who come from various directions, both local and foreign tourists.
Cerme Cave Address: Srunggo Hamlet, Selopamioro Village, Imogiri District, Bantul Regency, Yogyakarta.
Balong Waterpark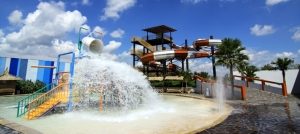 This is one of the most exciting waterparks in Bantul and has a variety of rides. Some of the games in Balong include water slides which have a height of 9 meters and 12 meters, besides that there is also a slide that is specially provided for families (family slide) and has a fairly wide size.
To enter the Balong Waterpark tourist attraction, you only need to pay Rp. 15,000, – for Monday to Saturday. On Sundays, the ticket is IDR 20,000.00. Very affordable, right? While the opening schedule is 10.00-18.00 (Monday-Saturday) and 08.00-18.00 (Sunday).
Address : eastern part of Yogyakarta, Jalan Pleret km 1.5, Balong Potorono, Bantul, Yogyakarta.
Kids Fun

The next tourist destination is Kids Fun. This place is a tourist location for families and children. The many rides available make children feel at home to play here for a long time. The rides include go-karts, bumper cars, flying fox, swingers, swimming pools, and so on.
Ticket prices for Kids Fun locations vary, depending on your age and which spot you want to enter. For children aged 2-13 years, the ticket price is IDR 55,000, – and adults are set at IDR 55,000. The entrance ticket to the swimming pool costs Rp. 22,500,- and the entrance ticket to the swimming pool and playground package is priced at Rp. 69,000 (2-13 years) and Rp. 59,000 (adult).
Address : Jalan Wonosari km 10, Sitimulyo, Piyungan, Bantul, Yogyakarta.
Parang Wedang Hot Spring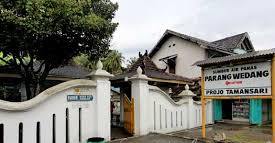 The next tourist spot in Bantul is the famous Parang Wedang hot spring. This bath is one of the tourist destinations in Bantul which has its own uniqueness. Unlike most hot springs that are close to the mountains, Parang Wedang Hot Springs is located close to the beach.
Parang Wedang Hot Springs is close to Parangtritis. At the bathing location, a holding pool has been built which has a size of 9 x 8 meters and facilities in the form of a warm shower which are intended for visitors so that they are comfortable in this tourist location. Because of this close location, it is not surprising that this tourist spot is never empty of visitors, especially during the holiday season.
Cemara Cave Beach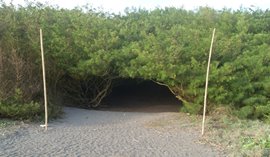 This is a beach tourism location which is also in Bantul. Its name is Cemara Cave Beach. Unique, right? There must be a cave with cypress trees all around. If you think so, sorry, that's not correct.
This location is called the Cemara Cave because along the entrance to the beach location, you will find there are many pine trees on the left and right sides. So if we pay close attention, the rows of fir trees form like a cave. That is the origin of the name of the beach.
Address : Patehan Village, Sanden District, Bantul Regency, Yogyakarta.
Samas Beach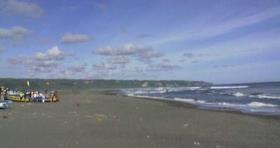 Bantul does have many interesting beaches to visit, one of which is Samas Beach. It is located approximately 25 km south of Gudeg City. In addition to the natural panorama around the beautiful beach.
Another attraction of Samas Beach is the existence of a lighthouse that fishermen use as navigation. This place is also very suitable for those of you who have a hobby of photography, because there are many interesting spots as shooting objects that can be explored when traveling here.
Address : Senden District, Bantul Regency, Yogyakarta.
Yogyakarta Kotagede Mosque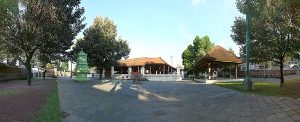 For those of you who like historical tourism, please visit historical attractions at the Kotagede Mosque, Yogyakarta. This mosque is the oldest mosque building in Gudeg City and is a relic of the Mataram Kingdom, so it has a high historical value.
The construction of this mosque was carried out by Sultan Agung in the 1640s. At the Kotagede Mosque you will find a variety of historical objects with ages reaching hundreds of years. Some of the collections are walls with sugar palm water adhesive and drums that are hundreds of years old.
Selarong Cave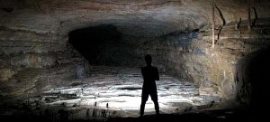 The Selarong Cave in Bantul also has historical value in it. During the colonial period of the Dutch East Indies, this cave was used as a guerrilla war headquarters against the invaders. In this place, Prince Diponegoro was often alone. Lots
travelers who visit this tourist location with the aim of remembering the services of Prince Diponegoro and the history of his struggle against Dutch colonialism. One of the facilities in Selarong Cave is a campground. Address : Hamlet Kembangputihan, Pajangan District, Bantul Regency, Yogyakarta.
Tirta Tamansari Tourism Park (Water Byur Bantul)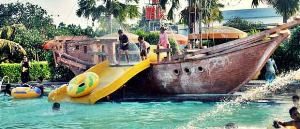 When on vacation to this Bantul tourist location, we can swim or enjoy outbound rides. Just like a waterpark, the swimming pool is equipped with several rides.
Well, the entrance ticket to the Tirta Tamansari Tourism Park is priced at IDR 7,000 with a schedule starting at 07.00-20.00.
Address : Jalan Wijaya Kusuma No. 180, Niten, Trirenggo, Bantul, Yogyakarta.
Imogiri Tomb
This tomb is one of the religious tourism objects that are always crowded with visitors. The tomb which is considered sacred is the tomb of the kings of the Sultanate of Mataram. Other names for the Imogiri Tomb are Pajimatan Girirejo Imogiri and Pasarean Imogiri.
According to history, the construction of this cemetery was carried out by the Sultan of Mataram III named Prabu Hanyokrokusumo in 1632. It is located on a hill that is still included in the cluster of the thousand mountains.
Address : Pajimatan Hamlet, Girirejo Village, Imogiri District, Bantul Regency, Yogyakarta.
List of Other Tourist Attractions in Bantul
Beach tourism
Depok Beach (Parangtritis Village, Kretek District)
Kuwaru Beach (Poncosari Village, Srandakan District)
Pandansimo Beach (Poncosari Village, Srandakan District)
Patehan Beach (Gadinghrjo Village, Sanden District)
Mountain Tour
Wanagama Forest (Mangunan Village, Dlingo District)
Hargodumilah Mountains (Srimulyo Village, Piyungan District)
Nganjir Viewpoint (Mangunan Village, Dlingo District)
Cave Tourism, Cultural Arts, and Agrotourism
Elephant Cave (Mangunan Village, Dlingo District)
Japanese Cave (Seloharjo Village, Pundong District)
Lawa Cave (Selopamioro Village, Imogiri District)
Nogobumi Cave (Seloharjo Village, Pundong District)
Payaman Cave (Argorejo Village, Sedayu District)
Madukismo Sugar Factory (Tirtonirmolo Village, Kasihan District)
Argorejo Agrotourism (Sedayu, Bantul)
Batik Museum (Girirejo Village, Imogiri District)
Kekayon Puppet Museum (Baturetno Village, Banguntapan District)
Bagong Kusudiharjo Art Padepokan (Tamantirto Village, Kasihan District)
other related articles: