What comes to your mind when you hear the word Abu dhabi? Yep, definitely a stretch of desert, and skyscrapers towering through the sky, because indeed Abu Dhabi is a city surrounded by a stretch of desert and is included in the United Arab Emirates network.
Abu Dhabi is the capital and second largest city in the United Arab Emirates (by population), and the largest of the seven emirates that make up the United Arab Emirates. Besides Abu dhabi in the United Arab Emirates, there is also Dubai. The distance between Dubai and Abu Dhabi is not too far, only about 2 hours by road. Although not as popular as Dubai as a tourist destination, Abu Dhabi also has attractions that are no less interesting. In Abu Dhabi, there are many amazing tourist destinations, what are the tourist destinations in Abu Dhabi? Here he is..
Tourist destinations in Abu dhabi
Sheikh Zayed Grand Mosque
The Sheikh Zayed Mosque is the largest mosque in the United Arab Emirates and one of the largest mosques in the world. Its construction was initiated by Sheikh Zayed Al Nahyan, former president of the United Arab Emirates. After he died, the construction was continued by his son, Sheikh Khalifa bin Zayed Al Nahyan.
Sheikh Zayed Mosque is arguably very unique and magnificent, because here you will find a mosque with 82 typical Moroccan domes, more than 1000 pillars, four tower buildings in the four corners of the mosque, and has a capacity of 41,000 worshipers. All dome buildings are decorated with white marble and complete with a central courtyard. The main dome of this mosque is 32.8 meters in diameter and 55 meters high from the inside or about 85 meters from the outside. Overall, the architecture of the Sheikh Zayed Grand Mosque can be called a fusion of Mughal, Moorish and Arabic architecture.
Around the mosque are built a series of pools that will reflect the shape of the mosque's arcade, providing a spectacular view under the light of the lights at night. The interior walls of the mosque are beautifully designed using marble material combined with floral carvings. This mosque is dominated by white color. While the pillars of the mosque are also covered with white marble decorated with floral and gold layers. Very amazing..!
Yas Marina Circuit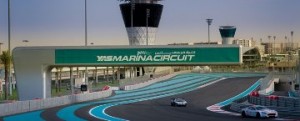 The Yas Marina circuit was designed by German architect Herman Tilke. This circuit is one of the most luxurious circuits in the world, located in Abu Dhabi-United Arab Emirates
Yas Marina Circuit has a capacity of 41,093 seats, was built in 2007 and opened since 2009.
To build a circuit with this international class, the government of Abu Dhabi spent a fantastic fund of 893 million euros (about 13 trillion), this circuit is also the second F1 circuit in the Middle East, after the Bahrain International Circuit.
Yas Marina has 21 bends with a 5,555 kilometer track. The circuit has two long straights, before entering a series of bends around the marina, which makes the circuit like a Monaco in the desert. In addition, this circuit also has a complicated pit-lane exit, where a racer has to go through a turn in a tunnel before re-entering the track, the sensation is almost the same as you exit an underground parking area.
Ferrari World Abu Dhabi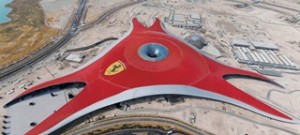 Ferrari World is a Ferrari-themed amusement park located on Yas Island, Abu Dhabi. This amusement park holds the title of "largest indoor amusement park in the world" which is the largest park in the world that uses an indoor concept.
Ferrari World has an area of ​​200,000 square meters and is the largest indoor theme park in the world. Most interestingly, the roof of this park is in the form of the iconic Ferrari World designed by Benoy Architects. It is also the largest Ferrari Logo ever created using 12,370 tons of steel as this roof covering. Ferrari World, which officially opened on November 4, 2010 has many rides. One of the most popular rides is the world's fastest Roller Coaster with a maximum speed of 240km/h.
Marina Mall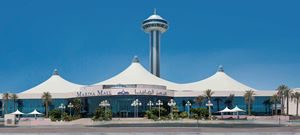 If you explore Abu Dhabi, besides being a famous tourist destination with super luxurious buildings, Abu Dhabi also offers shopping tours, one of which is at the Marina Mall.
Marina mall is a paradise for shopping, because here you will be very satisfied with international class branded goods. Marina Mall is a great place for shopping, located next to the Corniche-Abu Dhabi, consisting of more than 300 shops. In addition, there are also four supermarkets, two hypermarkets and has several small boutiques for international shopping brands.
Here in this place you can also visit several popular shops at Marina Mall, Abu Dhabi including Woolworths, Carrefour, Versace, Burberry, Plug-Ins and Book Corner and others. If you want to satisfy your shopping instinct, then by visiting Marina Mall, you will get the sensation of a unique shopping experience.
Heritage Village

Heritage Village is one of the most popular tourist destinations in Abu Dhabi, located on an island connected to the city by using a bridge access as a link, with the aim of knowing the heritage of this area's history. Heritage Village is located on an area of ​​1600 square meters managed by the Emirates Heritage Club.
There are many interesting objects in this area, ranging from mud stone houses, Bedouin culture, traditional markets, old fishing villages and traditional mosques. There is also a kind of workshop where craftsmen demonstrate traditional skills, such as metalworking and pottery, while women sit weaving. The craftsmen here love to share their expertise, so it's no wonder you'll also get the chance to try it out here.
Emirates Palace Hotel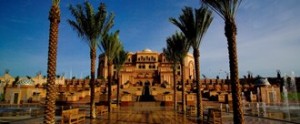 The location of the Emirates Palace Hotel can be said to be in the heart of Abu Dhabi, only about 40 minutes from Abu Dhabi International Airport, located on the Corniche. This hotel is usually a favorite for you for business purposes, recreation or exploring Abu Dhabi.
Emirates Palace offers a magical place to enjoy the riches of the Arabian Gulf. This is also the right place for you to do a culinary tour, because this place provides a variety of international dining options. One of the famous ones is Mezzaluna, here you can also taste typical Mediterranean cuisine while enjoying the stunning view of the marina.
And the most unique, this hotel presents a magnificent but traditional Arabic architecture. Emirates palace Hotel is truly one of the most inspiring hotels in Abu Dhabi. The service is also very satisfying with luxurious rooms and offering the latest technology guaranteed to really satisfy you.
Al Maqtaa Fort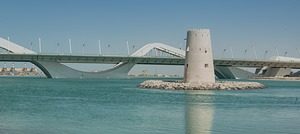 Al maqtaa Fort is a fort, built as a defense against bandits. Al Maqtaa Fort has traditional Middle Eastern architectural ornaments. This fort was once used to observe the surrounding area. If you visit Al maqtaa don't forget to capture amazing moments with the contemporary Al Muqtaa bridge, but it is advised to be careful when you click on photos, because this area is a very sensitive military zone.
Women Handicraft Center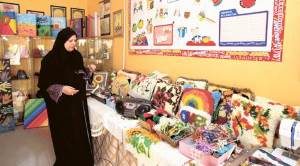 The Women Handicraft Center is a center for promoting traditional weaving, embroidery, basketry and all creations by Emirati women. Workshops are usually held regularly to showcase traditional weaving styles to visitors.
In this place you can see the women actually preparing their craft items such as arabic oil, embroidery and weaving. And just for info, for those of you photography lovers, in this place you are not allowed to capture the moment without the knowledge of the person concerned.
Al Bateen Shipyard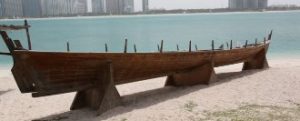 Al Bateen Shipyard is an icon on the coast of Abu Dhabi, representing the traditional Arabic craft of boat-building. In this place you can enjoy the view of the traditional dhow ship made by local craftsmen.
In addition, the Al Bateen Shipyard is one of the few places that still uses traditional dhow boats to catch fish and shrimp from the bay.
Qasr Al-Hosn Palace (Royal Palace)
Qasr Al-Hosn Palace was built in 1971 by the ruling family of Al-Nahyan. Qasr al-hosn is the oldest standing stone building in Abu Dhabi.
This place is also known as the 'white fort' because this fort was formed during renovations in the early 19th century, this white fort also served as the center of government and became the royal palace until 1966. And is now undergoing restoration and is closed to the public. .
Al Jahili Fort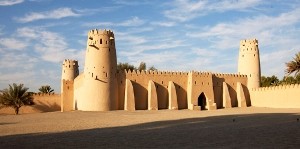 Al Jahili Fort is one of the most historic buildings in Abu Dhabi. The fort was founded in 1891 to defend the city and protect its valuable oil palm plantations.
The building is the former headquarters of the Oman Trucial Scouts, a force that continues to maintain peace between tribes, as well as the residence for the local governor. The building is very beautifully designed with gardens, and you will be very encouraged to explore this place.
The fort has undergone a reconstruction and now houses a permanent exhibition of the works of the British adventurer Sir Wilfred Thesiger (who is locally known as 'Mubarak Bin of London'
Camel Souk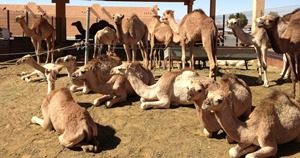 You could say camel souk This is the last souk of its kind in the United Arab Emirates, located east of Jebel Hafeet in Al Ain, and here is an excellent opportunity for you to observe camels up close, as well as see and hear traders discuss prices and benefits. of their animals.
Just a suggestion, in this place, for those of you who love photography, you must be careful when directing your lens, because here the provisions must always ask permission first. Maybe some there are very good give .
And here you also have to always be vigilant, because usually many offer tour services but you should explore on your own, it will be much freer.
Those are some tourist destinations in Abu Dhabi in all their splendor, which of course challenge you to explore immediately, just a suggestion, if you want to explore Abu Dhabi, prepare everything with careful calculations, and always include special people in your life. That's what will make your holiday fun, Nice!, Hopefully Helpful! ️
other related articles: