For Muslim tourists who want to visit abroad, they may need some references to make their travel more comfortable. For example, where is the location of the mosque, prayer room, and information on halal food. One of them is Bangkok, Thailand. Bangkok is a city that is also often targeted as a coveted tourist location for many people. Culinary tours in Bangkok for Muslim tourists apparently can still be done. Especially if you want to enjoy the taste of Thailand. Just visit a few places that sell halal food in Bangkok below.
1. Al Hilal
One of the best Thai Holiday Tips to enjoy halal food in Bangkok is Al Hilal. This restaurant is even a place to eat that is already famous for Muslim tourists.
The location is also quite close from Suvarnabhumi Airport, which is only about 15 minutes drive from the airport. This place to eat can help you get Thai food without worrying about it being halal.
Even the employees at this restaurant all wear hijab. So you will feel more comfortable with the atmosphere of eating in the restaurant. Favorite food there is tom yam and seafood. Suitable for dining with family.
2. Street vendors in Ratchadamri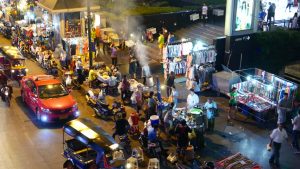 One of the interesting activities that can be done in Bangkok is to take a culinary tour at street vendors, aka food street. However, you may be worried if these activities cannot be carried out because the food there is not halal.
If you ever think that way, then you should get rid of that thought. Because in Ratchadamri there are also many street vendors who apparently sell halal food and can be enjoyed to feel the sensation of culinary tourism on the roadside.
The Ratchadamri area is indeed the center of business and commerce. Just look for a shop or kiosk that has a halal label. There are many food vendors with halal labels around the 7-11 minimarket area. You will find many choices of delicious food and of course cheaper.
3. Is Jak at Chatuchak Market?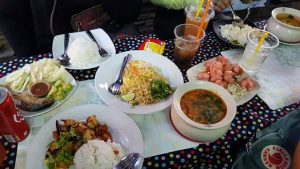 Chatuchak Market is one of the biggest markets in Bangkok and a definite destination for tourists visiting Thailand. It is one of the best locations for shopping in Bangkok and is perfect for both looking for souvenirs and looking for food.
If you are visiting Chatuchak Market, there are several places to eat halal food. One of the famous is Kah Jak. Kah Jak is located in an area that is indeed close to the prayer room so that the location is strategic for Muslim tourists.
You can try a variety of food menus at Kah Jak Halal Thai Restaurant as one of the recommendations for eating in Bangkok which is halal and easy to find.
4. Yellow Chicken Rice at Chatuchak Market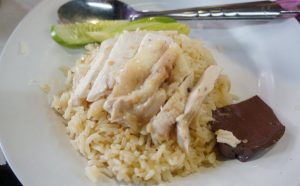 Still at Chatuchak Market, there is another halal restaurant, namely Yellow Chicken Rice. In this place, tourists can enjoy Thai food that is rich in taste.
Yellow Chicken Rice is located on the right side of the Toilet 3 marker. In front of the halal food stall, there is usually a halal label attached so that tourists don't have to be confused to look for it. This place to eat is next to a shop called Zera House.
Every food labeled halal in Bangkok usually has been reviewed by the local government. In fact, a review is also held every three months to see whether the halal standard is maintained by the halal food traders. Of course this can make tourists calmer and less anxious.
5. Islamic Saman at Chatuchak Market
Backpacker Tips to Thailand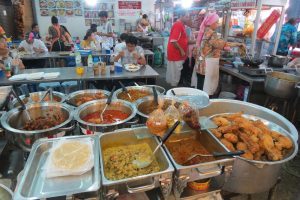 is to visit Chatuchak Market. There is another well-known halal food seller, namely Saman Islam. From the name alone, it can be predicted that the food sold in this restaurant is halal food.
Saman Islam is located in section 16, which is in the antique clock area. In this area there are indeed many Asian specialties that are sold. There are also some halal food around Saman Islam, but this place is the most popular. Its position is also close to Kah Jak, which was discussed earlier.
You can enjoy Thai specialties such as tom yum there. In addition, there is also food in the form of halal briyani rice and foam to try. Even though they can't speak the local language, transactions at this restaurant are quite easy because the menu already has a number that makes the ordering process easier.
6. Sara Halal Restaurant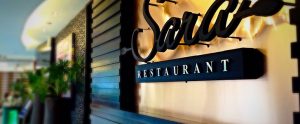 Located on Khao San Road, Sara Halal Restaurant can also be an alternative to halal culinary tourism in Bangkok. If you are on a shopping trip on Khao San Road and feeling hungry, don't worry about not being able to eat because of the halal food constraints. Just come there.
The food served there includes premium class food so it must be delicious. In addition, the owner of the Sara Halal Restaurant is indeed a Muslim so he must already know how the standard of halal food is to be served to customers.
The food menu offered is also varied. You can try Thai menus such as Pad Thai. In addition, there are also a variety of Asian and Western menus that can be enjoyed 24 hours non-stop. Very helpful for those of you who are hungry at night.
7. Farida Fatornee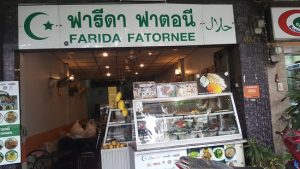 Farida Fatornee is also one of the most famous halal food in Bangkok. The owner's name is Farida. Do not mistake him for Malay descent, because he is a native Thai, but is Muslim.
The location is not far from tourist attractions in Bangkok, namely Madam Tussaud's Museum. If you happen to visit there, then it's a good idea to stop by Farida Fatornee for a meal and a halal culinary tour.
Even from Ratchatewi station, tourists only need to cross the road to reach this place to eat. Reportedly, the Indonesian embassy also often eats there, because the taste of the food is very good, featuring a typical Thai taste, but still halal.
8. Al-sana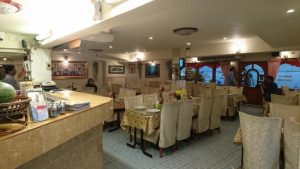 If you are in the Pratunam Market area, then there is also one halal restaurant that is easily accessible, namely Al-Sana which is behind the market. This restaurant sells Asian food like Indian and Malaysian food.
Good taste plus a comfortable dining atmosphere will make you enjoy the food well. In this restaurant there is also air conditioning which can make visitors feel more comfortable, especially in the hot weather.
However, the price of food there is quite affordable in the pockets of travelers. If you want to eat there, the exact location is at 120/188 Soi Ratchaprarop 3,Phaya Thai Road,Ratchathewi, Bangkok 10310.
9. Yusuf Pochana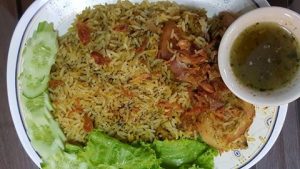 In the Chatuchak area there is one more place to be able to enjoy halal food in Bangkok, namely Yusup Pochana. You can visit there to enjoy Thai food.
The food menu sold there is also diverse. The popular food sold is briyani rice. This food has a distinctive taste, complete with processed meat, eggs, and fish.
The location is on Kaset Nawamin Road (Tawmaw 97) Lat Yao Chatuchak, Bangkok. If you are in the Kaset Nawamin Road area, stop by there to enjoy a halal food menu.
10. Spice & Rice Thai Cuisine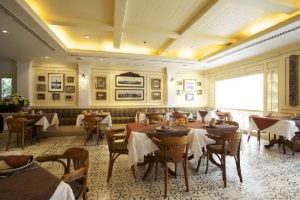 There is another restaurant in Bangkok that offers a halal food menu that can be used as an alternative for Vacation Preparations to Thailand for culinary tourism. Its name is Spice & Rice Thai Cuisine. This restaurant also offers classy and comfortable service.
The food menu sold there includes Yum Som. Yum Som is a type of Thai salad. There is also Panang Lamb Curry which is also very delicious to try while traveling in Bangkok.
The address is at Sukosol Hotel, 477 Si Ayuthaya Road Phaya Thai, Bangkok. The price of food per portion sold there, among others, starts from Rp. 275,000 to Rp. 354,000. If interested, try to stop by there.
11. Sophia Restaurant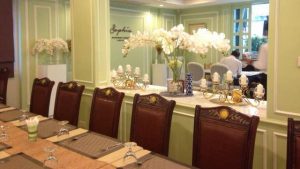 Halal food in Thailand, to be precise in Bangkok, is quite easy to find. One of them is Sophia Restaurant. This restaurant also serves halal food products that are safe for Muslim tourists.
Thai food menu is sold at Sophia Restaurant. One of them is a typical Thai salad d. In addition, there is also a menu of processed meat and seafood which is processed in a halal and delicious way.
For other menus, there are also fried or steamed chicken and fish processed foods. While the dessert menu that is very popular is fried ice cream. The location is at Ramkamhaeng, Soi 5 Suanluang.
12. Sinthorn Steak House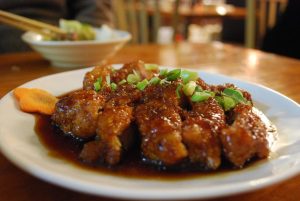 Sinthorn Steak House is one of the places to eat in Bangkok which is often used as a gathering event for Muslims in Bangkok. This is because the food menu there is indeed halal food.
The mainstay of this restaurant is roast beef. The uniqueness of the presentation is the buffet system. In addition, there are also various seafood menus which are processed in a typical Thai way.
For visitors who want to try Middle Eastern specialties, there are also several menus that can be ordered. Alamag this restaurant is on Ramkhamhaeng Road, Huamark, Bangkapi, Bangkok, Thailand.
Those are some recommended alternative places to eat halal food in Bangkok Thailand. Traveling in Bangkok can still be done smoothly without having to worry about halal food. Hopefully useful.