Malaysia, which is close to Indonesia, is often used as a foreign tourist location for the Indonesian people. Moreover, the Malay culture which is quite familiar in the eyes of the Indonesian people makes Malaysia a comfortable tourist destination. When traveling to Malaysia, tourists do not need to worry about poor English, because there, Indonesian is also still understood so that smooth communication will be maintained. For shopping will not be difficult. One of the centers of Malaysia is Kuala Lumpur. Tips for Traveling to Kuala Lumpur is to visit various recommended shopping tourist locations in Kuala Lumpur, such as the following.
1. Sungei Wang Plaza
There is a shopping center in Kuala Lumpur which is suitable for female tourists to shop. This is Sungei Wang Plaza. Why is this location suitable for women? Because there the objects that are sold are fashion items.
You can shop for all your fashion needs, from clothes, shoes, bags, and other knick-knacks there. Moreover, the prices offered there are also quite affordable, even cheap.
For the price itself is still in a reasonable range, which is 30 to 40 Malaysian Ringgit (around Rp 90,000 to Rp 120,000). The location is on Jalan Sultan Ismail Bukit Bintang, Kuala Lumpur.
2. Central Market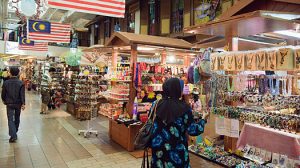 If you are a fan of antiques and ethnicity, then Central Market can be one of the most recommended shopping destinations in Malaysia for you.
Central Market is arguably a paradise for lovers of unique ethnic objects. There you can find various handicrafts such as statues and sculptures. In addition, Southeast Asian ethnic fabrics can also be purchased there.
The shopping atmosphere there is also very comfortable. The air-conditioned room will make you feel at home while shopping there. The location is on Jalan Hang Kasturi, Kuala Lumpur.
3. Petaling Street Chinatown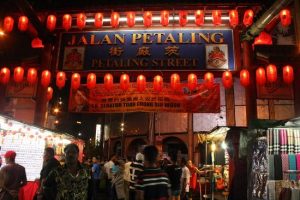 In Kuala Lumpur there is also a Chinatown area. Chinatown in Petaling Street is an interesting area to visit. There were many merchants selling their wares.
You can also go on a culinary tour here. The reason is, there are many street vendors selling delicious food. Moreover, the price is also affordable. For the halal food itself, you also don't need to worry because Malaysia is also a Muslim-majority country.
In addition to culinary tourism, there are still objects that are suitable to be used as special souvenirs from Kuala Lumpur. This Chinatown is indeed one of the most complete and busy shopping tourist locations in Kuala Lumpur.
4. Mid Valley Megamall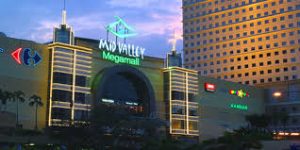 If you want to shop at a shopping center or mall comfortably, but want to find cheap things, then this Mid Valley Megamall can be a recommended alternative.
The location is also very strategic and can be reached easily by getting off at KL Sentral station. This shopping center sells various personal needs and souvenirs.
Almost everything can be found there. In addition to shopping, tourists and visitors can also watch, because there is also a cinema. In fact, this mall is one of the most popular cinema centers in Malaysia.
5. Little India Kuala Lumpur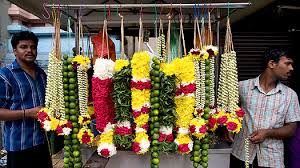 In Kuala Lumpur there is also a unique location. The uniqueness of this location is in a shopping location that displays a distinctly Indian concept. Her name is Little India. Little India can also be called a Tourist Place in Kuala Lumpur because of its uniqueness.
The location is on Jalan Tun Sambanthan. You can shop for various personal and fashion items that are widely used by Indians. Various typical Indian jewelry can also be found there.
In addition, the price is also not so expensive. There are also souvenirs that can be purchased from the acculturation of Malay and Indian cultures, such as Malay batik, songkok, or sarongs that are suitable for souvenirs.
6. Kenanga Wholesale City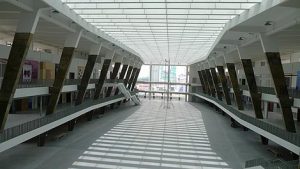 If you really like bags and shoes, even if you really like to collect bags and shoes, then this shopping location in Kuala Lumpur is for you. Come to Kenanga Wholesale City.
This location is one of the wholesalers of bags and shoes that are suitable for buying. But even so you can still get goods with a retail system.
Most of the bags and shoes sold here have a unique and cool shape or design. There are many variants of shoe models and designs that you are free to choose at will. Kenanga Wholesale City's location is on Gelugor Street.
7. Jakel Mall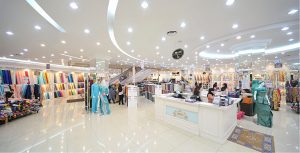 If this one shopping location is suitable for you fabric lovers. There are various types of fabrics available, from local ones to imports from abroad.
The quality of the fabric is guaranteed according to the price. The price of cloth can be said to be cheap, because Jakel Mall is one of the largest textile distributor centers in Kuala Lumpur, even in Malaysia.
Usually on Saturdays and Sundays there will be discounts or promos for buyers. If you want to visit there, the location is on Jalan Munshi Abdullah. Come to get the best fabric at the best price.
8. Kasturi Walk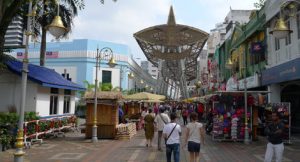 Kasturi Walk is not far from Central Market. Cheap Vacation Tips to Malaysia is to visit 2 places that are still close together to save costs. If you happen to stop by Central Market, don't forget to stop by Kasturi Walk as well. Precisely located on Jalan Hang Kasturi, City Center, Kuala Lumpur.
Kasturi Walk Market is one of the markets that is suitable for shopping at affordable prices. If you want to find souvenirs, you can also shop at Kasturi Walk.
The items sold there are mostly art crafts and also souvenirs or knick-knacks. In addition, you can also find a variety of typical Malaysian snacks that can be purchased at a fairly affordable price.
9. Nu Sentral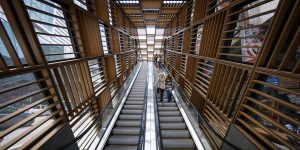 Nu Sentral is one of the malls that is directly connected to the KL Sentral bus and train terminal. This mall is quite big with shops selling branded goods.
There are also several places to eat, on the 4th floor, which can be used as a location to quench thirst and hunger. In addition there is also a food court that can be visited.
Most visitors who come here are those who are stopping or transiting. Therefore, most of them come with the aim of taking a break while enjoying the food.
10. Pavilion Mall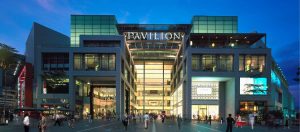 The next shopping location is Pavilon Mall. This mall is located on Jalan Bukit Bintang, Kuala Lumpur. Open from 10.00 to 22.00, this mall is always crowded with people and tourists.
Mall Pavilon is also very clean so it will make you comfortable when shopping there. There is also a food court that can be visited for lunch or dinner.
However, most of the items sold there are branded and original items. So the price is also directly proportional to the existing quality. Therefore, most of those who stop by here usually just to eat at the food court or just to wash their eyes.
11. Merdeka Square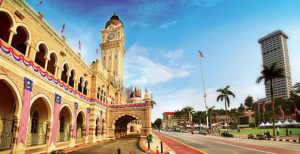 Still in the Jalan Bukit Bintang area, there is a suitable place for shopping, namely Merdeka Square. This location is suitable for tourists because there are several restaurants and also money changers for smooth visits to several tourist attractions in Malaysia.
In addition, there are also many shops selling various equipment or souvenirs. This location is also a location that is often used as a place to stay for tourists because of the many inns that are there.
To reach Bukit Bintang is also quite easy. This location is arguably the heart of Kuala Lumpur. Pedestrian there is always crowded with tourists passing by.
12. Victory Square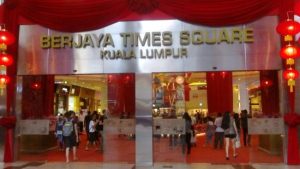 Alun-alun Berjaya is located on Jalan Imbi, Kuala Lumpur, Malaysia. Open from 10 am to 10 pm, you can stop by there for shopping or just sightseeing.
Most of the shops in this mall sell clothes. The price of the clothes is very cheap so it can be used as an alternative shopping location to hunt for souvenirs. This mall is also spacious so that it can make visitors comfortable to move in it.
There are also those who sell food and can fill the stomach during lunch and dinner hours. There is also an indoor theme park on the 5th floor for those who want to play.
Those are some alternative shopping tours in Kuala Lumpur Malaysia that can be reached easily. Determine your shopping budget and choose a shopping destination that suits your taste. Hope it is useful.