Vietnam is one of the countries in Asia that is often visited by tourists from all over the world. Including, tourists from Indonesia. This country does have some interesting tourist attractions in Vietnam to visit. There are many activities to do in Vietnam. One of them is to enjoy shopping in Vietnam. If you are going to Vietnam, you need to know where are the recommended places to shop. Here's the review.
1. Ben Thanh, Ho Chi Minh
The first shopping location that you can visit is Ben Thanh Market in the big city of Ho Chi Minh. This shopping location is basically similar to markets in Asian countries in general, such as Indonesia.
The uniqueness of this market is the transaction process that can accommodate 3 types of currencies. The first currency is the Vietnamese Dong. The second is the US Dollar. And the last currency is Malaysian Ringgit. This country is indeed close to Malaysia, making it easier for tourists from Malaysia.
There are also various things that can be purchased there. You can find typical Vietnamese souvenirs in this market. All unique decorations and knick-knacks can be found here, so they can be a complete recommendation for shopping tours.
2. Russian Market, Ho Chi Minh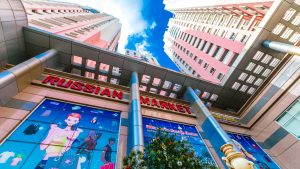 Still in Ho Chi Minh City, there is another market called the Russian Market. This market is arguably a shopping location that you must visit. Why? Because this market sells a variety of export leftover goods.
The advantage is that these objects will be sold at very cheap and affordable prices. Suitable for those of you who want to buy a lot of souvenirs but are constrained by the budget.
The location is on the second floor of Lucky Plaza, in the Saigon District. Most of the clothes that are sold are very cheap. Even the price is not much different from the price of clothes in Indonesia. The price of clothes there ranges from Rp. 70,000 to Rp. 600,000, depending on the material and quality.
3. Lok Loi, Ho Chi Minh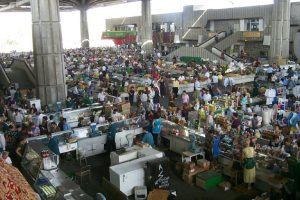 Ho Chi Minh City is indeed suitable as a tourist spot in Southeast Asia and also a shopping tour in Vietnam, because there are so many shopping locations that tourists can visit. One of them is Lok Loi which is always crowded.
Lok Loi is one of the shopping locations that specializes in fashion items made of genuine leather. Lok Loi is one area that consists of several outlets lined up. All items sold are leather crafts, especially reptiles.
The shop in Lok Loi sells fashion products such as belts, bags, wallets, and other knick-knacks. These objects also have many designs that you can choose at will.
4. Binh Tay, Ho Chi Minh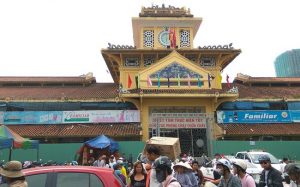 Besides Ben Thanh, in Ho Chi Minh there are other types of markets that you can visit when you want to shop for souvenirs. Namely Binh Tay Market. This market is one of the popular traditional markets in Vietnam.
The goods sold there are quite complete. Even if you want to shop in bulk, this location is recommended. The reason is that this market is suitable for buyers in wholesale quantities.
However, it is possible for tourists to buy in retail, because the seller also provides retail prices for those who want to buy a little.
5. Dong Khoi Street, Ho Chi Minh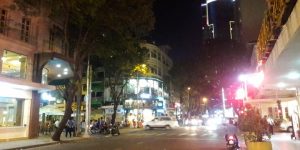 The Dong Khoi area is the next location suitable for shopping in Vietnam. This street area is a shopping location that is very popular with tourists from abroad and domestic tourists from Vietnam.
The reason is the styling style of the shops which is very pretty. The interior of the shop is attractively designed and very modern. Therefore, many are comfortable for shopping or just looking around.
The items sold there are mostly modern souvenirs, jewelry, clothes, and fashion accessories. In addition, there are also many interesting boutiques or small shops to stop by.
6. An Dong Plaza, Ho Chi Minh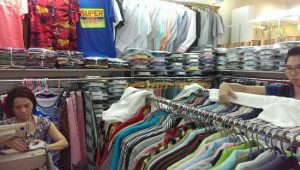 In Ho Chi Minh City there is also a mall or shopping center called An Dong Plaza. This shopping center consists of 4 floors. This building is filled with shops selling complete equipment.
On the first floor, you can find shops selling jewelry, gold, and small accessories such as hair clips. In addition, there are those who sell home decorations and home interior furniture.
While on the second floor, you can shop for footwear, from shoes to complete sandals. On the 3rd and 4th floors, you can find attractive women's clothes and clothes with various brands and models.
7. Dan Sinh, Ho Chi Minh
Still in Ho Chi Minh city, there is another interesting traditional market to visit. Its name is Dan Sinh market. This market reportedly has a uniqueness that other markets do not have.
This is because this market is a common location for US soldiers to sell their personal belongings when they are short or run out of money during the Vietnam War.
Therefore, this market sells a lot of military goods. You can buy army boots, military jackets, necklaces, and even gas masks there. If you don't want to shop, you can also come just to see the uniqueness of this market.
8. Phong Dien Floating Market, Can Tho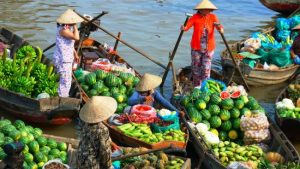 Move to Can Tho City. There is a floating market which is very similar to the floating market as one of the Cultural Tourism in Indonesia. Its name is Phong Dien Floating Market. This market features a traditional Asian scene.
This market is on the surface of the Mekong River. Open from 05.00 in the morning until noon, this market is indeed very interesting to visit. This market can show tourists unique deals.
Buyers and sellers make buying and selling on the surface of the river by means of boat transportation. Various materials and goods are sold there, from foodstuffs to basic necessities.
9. Cai Rang Floating Market, Can Tho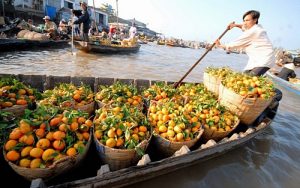 Still in Can Tho City, there is another floating market that can be visited as one of the shopping attractions in Vietnam. Its name is Cai Rang Floating Market. This market is even busier than Phong Dien.
This is because the Cai Rang market is the largest floating market in Vietnam. The location is in the delta section of the famous Mekong River. In addition, this market is only 6 km from the city center of Can Tho.
Those of you who are curious can come there. This market is open from morning to noon. Come early in the morning to be able to enjoy the unique and interesting shopping atmosphere at the market.
10. Dinh Cau Night Market, Phu Quoc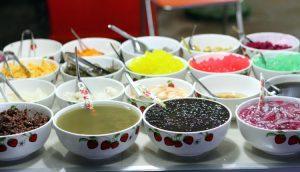 Dinh Cau Market is a kind of night market located on Phu Quoc Island. This market is always crowded with tourists at night. Most of the tourists who stop by are those who are looking for dinner.
The food sold there is mostly delicious seafood. In addition there is also food for vegetarians. The price of food sold there is quite affordable in the pockets of tourists.
Dinh Cau Market is open from 17:00 in the afternoon and stays busy even before midnight. Tips for a thrifty Overseas Vacation is to bargain the price so you can get cheaper food or goods.
11. Hoi An Night Market, Hoi An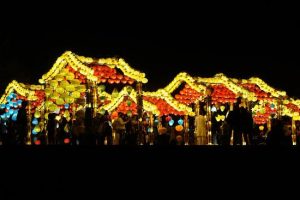 There is one more night market in Vietnam as one of the Cheap Tourist Countries in Asia that can be used as a unique shopping location in Vietnam. Its name is Hoi An Night Market. This night market is across from the Hoi An old town bridge.
Although it can only be visited at night, the lighting in this market is very good. The objects sold there are also quite complete, ranging from food, as well as other items suitable for souvenirs.
You can enjoy culinary tours in this market. This market only opens at 18.00. This location is suitable for night tours, especially if you want to enjoy a typical Vietnamese night atmosphere.
12. Hoa Nhap, Hoi An
Hoa Nhap shop located in Hoi An city is one of the souvenir and gift shops that you can visit. Many interesting and quality objects are suitable for gifts as well as gifts for those closest to you.
In addition, the prices offered are affordable and in accordance with the quality of the goods themselves. The objects that are often found are various silver handicraft products which of course will be very interesting to be used as the best souvenirs.
This shop is also very beautifully decorated and modern, but still impresses with a classic atmosphere that makes visitors feel comfortable shopping there.
Those are some recommendations for shopping in Vietnam that you can visit from the traditional to the modern. Determine your shopping destination and prepare the appropriate budget. Hope it is useful.