Sweden is a country bordered by Finland to the northeast and Norway to the west. Being the 3rd most spacious country in the European Union, Sweden has a lot to offer world travelers. Planning a vacation to Europe? Don't miss the following recommendations for tourist attractions in Sweden.
National Office Tower
Stockholm as the capital of Sweden has many tourist attractions to visit, including the Kaknas Tower which is a tower with a height of 170 meters (including antenna). Previously, this tower was a radio and TV transmitter tower and was even once the tallest tower that can be found in Scandinavia. Currently, tourists can visit this tower because it has been opened to the public so that visitors will get a 360-degree view of the city of Stockholm.
Visitors can enjoy the view from the courtyard which is located at an altitude of approximately 150 meters. Don't worry, tourists can also buy souvenirs in this area because there are a number of souvenir shops that can be visited. There are also several restaurants to satisfy your culinary tour. Hopefully when we get here the weather will be sunny because the views of the city that can be seen can be up to 60 kilometers away. This location is very easy to reach, public buses are also available and can stop right under the tower.
Kaknas Tower is open every day; from Monday to Saturday it receives visitors from 10 am to 9 pm, while on Sunday it will be open from 10 am to 6 pm only.
Visitors are charged a fee of SEK 55 or around Rp. 85 thousand to enter the tower.
Millesgarden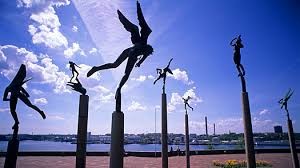 A tourist location that will increase your knowledge of art is Millesgarden. Millesgarden itself is an art museum and sculpture park that can be visited on Lidingo Island, which is right in the Swedish capital, Stockholm. The museum is located on the ground floor of the residence of the sculptor Carl Milles and his wife. Both are known as artists and are buried in their own homes. It is also known that Millesgarden is the setting of the opening scene in Tau Zero's science fiction novel where a number of garden sculptures are described there.
Millesgarden in summer (May 1 to September 30) is open daily from 11 a.m. to 5 p.m.
Milles garden in winter (October 1 to April 30) is open Tuesday to Sunday only from 11 a.m. to 5 p.m.
Adult visitors are charged an entrance fee of SEK 150 or around Rp. 233 thousand. Visitors who are still students with a student card will be charged SEK 120 or around Rp. 186 thousand. There is no charge for children and adolescents aged up to 19 years.
Nobel Museum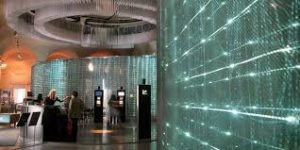 Not too old and old indeed, because the Nobel Museum was opened in 2001 and all the contents of this museum are in the form of information about the Nobel Prizes that tourists can get in full. The information provided to the visitors is from the selection process to the list of winners and their profiles. It is said to be very complete because the information provided is from the implementation of the first Nobel Prize in 1901 to the most recent one.
As we know, Alfred Nobel was the initiator of this Nobel award, so tourists who want to know more about Alfred Nobel will have a profile and history of his life to see. Information about the reasons and purposes for this award can also be obtained. Located in the old town of Gamla Stan, Stortorget Square to be exact, this museum also offers a variety of scientific demonstrations that visitors can try. So, in this place you can pretend to be a scientist with these interactive demonstrations.
The Nobel Museum in winter (September 1 to May 31) is open Tuesday to Sunday. On Tuesdays, it will serve visitors from 11 a.m. to 8 p.m., while from Wednesday to Sunday it is open from 11 a.m. to 5 p.m. only.
The Nobel Museum in summer time (1 June to 31 August) is open daily from 9 am to 8 pm.
Adult visitors are charged an entrance fee of SEK 100 or around Rp. 155,000. Elderly visitors aged 65 years and over as well as students are charged SEK 70 or around Rp. 109 thousand. Children under 18 years old are free of charge.
The Tuesday special from 5pm to 8pm is free of charge.
For rental audio guide then you have to pay more around SEK 20 or around Rp. 31 thousand.
Nordic Museum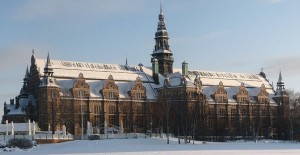 Another museum that will increase your knowledge while in Sweden is the Nordic Museum, which was built in 1873 and was an initiative of Artur Hazelius. Located in the center of Stockholm, the name of this museum was The Scandinavian Ethnographic Collection, but finally the name was changed to Nordic Museum in 1880. Once inside, you will find hall main area where a giant statue of the founder of Sweden, King Gustav Vasa, is placed and exhibited there.
Interesting and unique in this museum is the collection that covers the life of the Nordic people in the past, about 500 years ago. From time to time, the Nordic people's lifestyle changes, whether it be through hairstyles, dress styles, children's games, furniture and even building houses. What's special is that there are several old shampoo and soap brands that are also on display by this museum.
The Nordic Museum is open daily from 10 am to 5 pm.
Adult visitors are charged an entrance fee of SEK 100 or around Rp. 155,000. Free for visitors aged 18 years and under.
Specials every Wednesday will close at 8 pm and for those who enter after 5 pm there will be no charge, but only from October to May.
Queen Street or Drottninggatan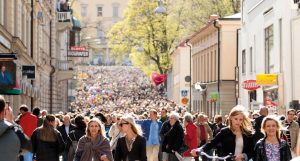 A vacation in Sweden would not be complete without exploring the name Drottninggatan or also known as Queen Street. Stretching from the Riksbron bridge to reach the Observatorielunden, this road is indeed only allowed to be used by pedestrians so there will be no crowded vehicles. This is the perfect place to shop for anything and taste all kinds of food as there are many restaurants, cafes and other outlets along this street. Even if you don't intend to go shopping, visiting this location will not make you regret that there are a number of magnificent ancient buildings from the 1640s that will make your vacation in this place even more fun.
Falun
A vacation destination in Sweden that is also not to be missed is Falun, which was once established in a copper mining area. Mining areas become tourist attractions? The mine, named Great Copper Mountain, is considered a UNESCO world heritage and was officially registered in 2001, so for those of you who want to visit and need a guide, an official guide will be available.
Falun also has a number of other spots that are definitely fun to visit, such as the Great Pit which has a depth of approximately 95 meters, which is formed from the ruins of a mine that occurred in 1687. Although the most famous is the mining history of Falun, tourists are also allowed to as much as they want. enjoy variety events Traditionally, take the Swedish Ski, Falu Cruising, and Falu Party matches that are guaranteed to be fun.
Kiruna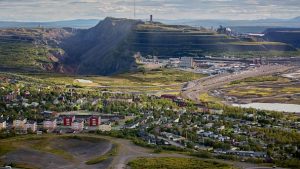 Tourists with a true adventurous spirit can come to Kiruna, which is a vacation spot that is perfect to visit when winter arrives. Exciting activities that can be enjoyed include dog sledding, snowboarding and skiing. Even jumping on a snowmobile and ice fishing will also make your vacation even more unforgettable.
Kiruna as a city on the northernmost side in Sweden also has the largest old church in Sweden, namely Kiruna Kyrka. When it comes right in June and July, then there will be sunlight that will never stop shining on this place. Those of you who want to try to access the highest mountain in Sweden, Kebnekaise, will also be able to get there easily.
Junibacken Museum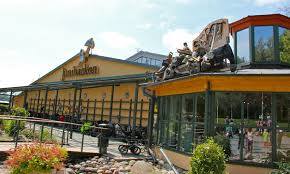 Vacationing with your family and confused about taking your kids to the right vacation spot for them? Junibacken Museum which is a special museum for children is the best destination. Located on Djurgarden Island in the center of Stockholm, this museum was officially opened in 1996 by the Swedish Royal Family and is the 5th most visited museum by tourists in Stockholm. This museum was built and dedicated to children's literature in Sweden, but especially to Astrid Lindgren.
The Junibacken Museum is open Tuesday to Sunday from 10 am to 5 pm.
Adult visitors are charged SEK 159 or around Rp. 246 thousand, while child visitors between the ages of 2-15 years are charged SEK 139 or around Rp. 215 thousand.
Stockholm Palace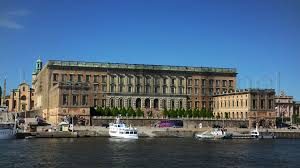 The Royal Palace in Sweden, which is located in the old town of Gamla Stan, is a must-visit for tourists. Because it has 5 museums and is also open to the public, this tourist attraction can be visited by anyone. Known as a residence for the Swedish royal family, this place also functions as the Royal Court and government offices. Like the Royal Palace in England, the main attraction of the Royal Palace in Sweden what else if not the procession to change the palace guard.
The building, which has an Italian Baroque style, is indeed very old because it was built since the 18th century. However, being an old building does not mean that this palace building is no longer attractive. The procession of changing the palace guard which is a tourist attraction will last for 40 minutes and hopefully you are one of the lucky tourists who can witness it in person. Even if you come to the Royal Palace on the king's birthday, there is a parade of cavalry soldiers to watch as well.
Stockholm Palace is open Tuesday to Saturday from 10am to 4pm.
To watch the procession of changing the palace guard, this event will be held at certain hours, namely from 12.15 or 13.15 in the afternoon. However, the day and month are uncertain.
Visitors to be able to enter and enjoy the beauty of this palace have to pay SEK 150 or around Rp. 232 thousand.
Linkoping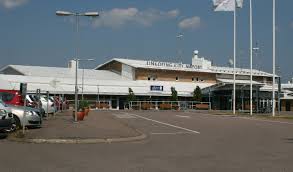 Want to enjoy a vacation in a big city that offers an atmosphere like being in a small town? Linkoping in Sweden is the answer. Everything you are looking for is in this city, be it museums and classic medieval buildings. You will also find canals, lakes and a cool rural area. If you want to get around, one of the most popular and popular ways is cycling.
A map of the best cycling routes to satisfy your leisure time will be provided by the tourist information office and bicycle shops in the area. There are many things that can not only be seen but also visited, including the open-air museum, the old town (Gamla Linkoping), the 13th century palace and the 12th century cathedral. Guaranteed to make your vacation more stable when playing at Linkoping.
Visby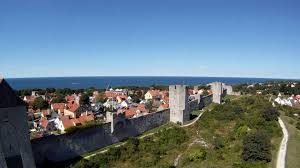 Your pleasure while in Sweden will increase by visiting this most popular medieval city in Sweden. The city's medieval fair is held every August. But then that doesn't mean that you have to come right in August just to witness and feel the medieval atmosphere in this city. Even if it's not August, you can still explore every street corner and city or participate in a tour of Ta City. In this tour, there is an ancient 13th century church that can be visited and you will be automatically fascinated by the 13 kilometer stretch of the church walls as the building was a former wartime fortification.
Some of the best tourist attractions in Sweden have been mentioned one by one above. So, which tourist location do you want to explore first?
Also read articles on other unique tourist attractions