Have you ever come to Nusa Penida or visited Nuda Penida? The name Nusa Penida is one of the tourist areas in Bali that is familiar to domestic and foreign tourists. In fact, many foreign tourists always want to return to Nusa Penida if they stop by in Bali. Nusa Penida is the name of an island which is located in the southeastern part of the island of Bali. Nuda Penida and Bali are only separated by a strait called the Badung Strait. Nusa Penida itself actually contains several small islands such as Nusa Ceningan and Nusa Lembongan. Nusa Penida is an island area with the largest area. While Nusa Ceningan is the smallest island. Foreign tourists will usually always come to Nusa Lembongan to enjoy vacation time. Nusa Penida has always been the choice of tourist attractions in Bali that must be visited.
If you come to Nuda Penida, then please visit several attractions such as:
Pasig Uug Pantai Beach
Pasig Uug Beach is one of the favorite beaches for all tourists who come to Nusa Penida. The beach, which is located in the village of Bunga Mekar, Nusa Penida District, has a characteristic in the form of cliffs jutting into the sea. Pasig Uug Beach is really very natural and does not have a temple like other beaches in Bali. The sound of the calm waves on this beach will impress everyone who comes. In addition, the water on Pasig Uug beach is still very clear and blue.
The atmosphere around the beach is also very calm so many people come to calm down or relieve stress. Pasig Uug Beach is also a water area where stingrays and turtles live, so you can see stingrays and turtles swimming in the blue water.
For an interesting photo spot, you can try a broken cliff but still connected to the other side of the plain. From this place the view of the beach will look very beautiful. To reach Pasig Uug Beach you can cross from Sanur Beach, Padang Bay or Tanjung Benoa. After arriving at Nusa Penida you can rent a car or motorbike. Pasig Uug Beach could be the next destination after the most beautiful beaches in Indonesia that must be visited.
Seganing Springs
Seganing Springs is precisely located in the Sebuluh area, precisely in Cacah Village. Seganing Springs is very famous in Nusa Penida and is a very beautiful tourist spot. You can enjoy a very impressive view of the waterfall. However, to reach the waterfall section, you have to pass through a fairly heavy road for 30 minutes.
The road to reach the springs is very slippery, full of rocks and steep. Because it takes courage and a very strong intention. But the natural scenery of the springs and waterfalls is very beautiful will pay for all the arduous journey. To reach this place you can start the journey from Toyapakeh port. The best time to visit the springs is during the summer or dry season. If you really like waterfalls, then don't forget to come to the waterfalls in Indonesia that must be visited.
Atuh Beach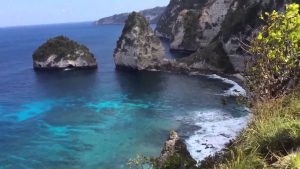 Atuh Beach is also one of the most calm and pleasant beaches in Nusa Penida. Atuh Beach provides a very calm atmosphere and very beautiful scenery. Atuh Beach is precisely located in the Banjar Pelilit area, Pejukutan Village. To reach the Atuh beach location, visitors will usually breastfeed the trail for 50 minutes with flat and steep terrain.
Atuh Beach has a very beautiful white sand character and blue water and calm waves. Atuh Beach stretches about 500 meters wide. The end of Atuh Beach is bordered by two islands which are often referred to as Batu Abah. On the island there is a temple that is used for the worship of residents in the Banjar Pelilit area. But sometimes Atuh Beach has waves that are big enough so you have to be careful if you want to swim.
Crystal Beach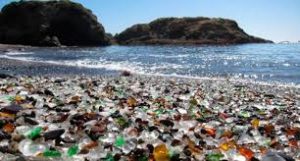 Crystal Beach is one of the beautiful beaches located in Sakti Village, Klungkung Regency. There are many activities that visitors can do, including diving or just enjoying the scenery. The beach looks like it juts into the mainland and inside there is a small island called Batu Mejineng.
On this small island there is also a temple used by the color of the Sakti Village. Crystal Beach has even become a beach that has always been the object of choice by foreign tourists. Foreign tourists are always amazed by the beautiful views of marine life and coral reefs.
5. Friends of National Parks Foundation (FNPP) & Bird Sanctuary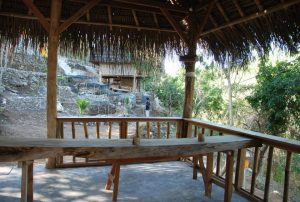 FNPP & Bird Sanctuary is a bird sanctuary in Nusa Penida with the aim of preserving the Bali Starling bird population. Previously, the Bali Starling was only kept in TNBB (West Bali National Park) but now there are also in Nusa Penida.
A bird sanctuary in Ped Village, Nusa Penida. You can reach this place about 40 minutes from the port. The ticket price to enter FNPP is only around IDR 10,000. You can see the scenery and the atmosphere of the village which is very interesting. And of course you can see the Bali Starling which is very beautiful.
Manta Point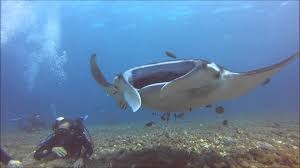 For those of you who like water tourism and underwater adventure, you should try diving or snorkeling at Manta Point. This area not only provides beautiful underwater scenery but also a very beautiful adventure trip. Before reaching the sea which will be used as a place for diving, all have to walk through very beautiful hills.
After that, visitors can try diving and see some very distinctive marine biota such as blue sharks, bamboo sharks, coral reefs, and various other types of fish. However, all visitors are advised to use the services of a guide because of the unstable wave pressure.
Malibu Point
If you've enjoyed Manta Point and still want to have an adventure then don't forget to enter Malibu Point. This dive area which is famous for having an excellent level of visibility is a destination for tourists. This area has more coral reefs and very famous blue shark biota.
With a depth of about 40 meters from the water surface, divers can enjoy a herd of sharks that are used to humans. Of course this will provide a very different diving experience.
Meling Stone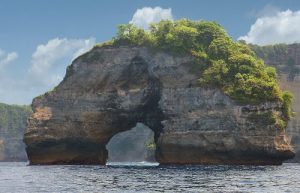 Batu Meling can be a very beautiful dive spot and will not be forgotten for all visitors. To reach this place can be reached by boat for 1 hour from the main port of Nusa Penida. The waters in the Batu Meling area are famous for being very clear so that all marine life can be seen clearly.
In addition, on the inside of the waters there is a hill overgrown by weeds like hills on land. In these hills there is a stone with holes so it is called Meling Stone. Stingrays and blue sharks are still the target of all divers. So don't hesitate to try diving at Batu Meling.
Princess Giri Cave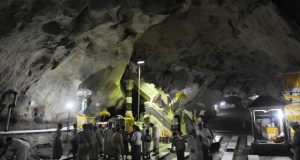 Giri Putri Cave is one of the caves in Suana Village, Klungkung Regency, Nusa Penida. Giri Putri Cave has a temple building inside and is used as a place of worship for the Balinese. This cave is a worship of Lord Shiva who is believed to care for and care for humans. The length of the Giri Putri Cave is about 262 meters and is at 150 meters above sea level. The cave section has very interesting characteristics such as bats, stalagmites and stalactites. One place of offering is in the front of the cave and three places of offering are in the interior of the cave. Inside the cave, a stream of water is found which is believed to be holy water. Local people will visit this cave to worship on Kuningan and Galungan days. Another interesting part of this cave is the entrance which is very small but when the body has entered the inside of the cave it will look big and very spacious.
Puncak Mundi Temple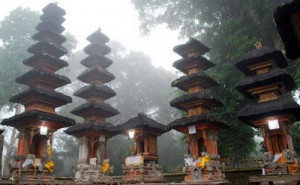 Puncak Mundi Temple is one of the temples which is located at 521 meters above sea level. This temple has a very distinctive shape besides the entrance with a fairly sharp and winding terrain. This temple is one of the tallest temples in Nusa Penida. If you come from the port of Nusa Penida, it only takes about 1 hour. The interesting part of this temple is the very cold temperature and pleasant atmosphere.
So it turns out that there are many interesting places in Nusa Penida, Bali. You can choose water tours or ritual tours.