Malino is a place in South Sulawesi, precisely in Gowa. Malino is indeed not a very famous name and many people don't know it, especially for those of you who are outside the city. For those of you who like traveling, picnicking, traveling, or walking and have never been to Malino, you should add this Malindo to the list of cities that you will visit for a vacation.
The reason is, Malino has lots of interesting corners that we can visit as a vacation spot and is a tourist spot in Indonesia. Or you can just stop by when you are in Makassar or in South Sulawesi. Malino is a sub-district located in Tinggimoncong District, Gowa Regency, South Sulawesi, or is located at a radius of 90 km from Makassar city to the south. The Malino area which is also known as the city of flowers is an area that has many tourist attractions in Malino that we can visit and explore its beauty. What will we find when we visit Malino?
1. Pine Forest
The first tourist attraction that we will visit is the pine forest. This pine forest is a natural tourist attraction. In Malindo we will be able to find tall pine forests that line between hills and valleys. Around this pine forest there is a winding uphill road that passes between a row of mountains and valleys. When viewed from a distance, this view will look beautiful like a very beautiful natural painting. We will pass a road like this when we take us to the city of Malindo. This area is very famous as a natural recreation area since ancient times, even during the Dutch colonial era. This tourist attraction in Malino is located at an altitude of 1,500 meters.
In addition to pine trees, there are also many plants that are Dutch heritage which are relatively rare, such as edelweiss, a turi tree whose flowers are colored with people, and there is also a masamba flower plant whose flower color changes every month. Around this area also found several other tourist objects such as passion fruit orchards which are also producers of the typical Malino drink, namely passion fruit juice. In addition, there are also blue valley baths, tea plantations, and horticultural plant gardens. This tourist area is located in the south of Makassar city, more precisely in Tinggimoncong District, Gowa Regency. Or located around a radius of 70 kilometers from the city of Sungguminasa and 90 kilometers from the city of Makassar.
2. Limestone Mountain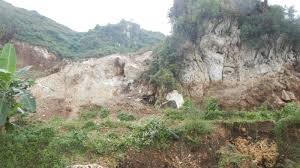 The Malino area is famous for its mountains rich in limestone views. So it will be seen by us as a limestone mountain. In addition, Malino is also overgrown with very beautiful tropical plants, growing and also developing in cool and cold areas. This will add plus points for us to be able to travel in this area.
Besides being rich in beautiful tropical plants, Malino is also known as a producer of typical fruits and vegetables that grow on the slopes of Mount Bawakaraeng, Mount Bawakaraeng itself is still cultivated as a sacred and sacred theme by some people in South Sulawesi. Furthermore, some community groups believe in the existence of the Kaaba which is on the top of this limestone mountain. The community will visit the "Kaaba" when they are going to perform the Hajj, this is known as the term Haji Bawakaraeng.
3. Tapakala Waterfall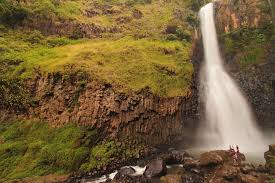 We can also enjoy natural attractions in the form of waterfalls when we visit Malino. This is the Tapakala waterfall. A waterfall that is located in the middle of a green area that is cool and fresh. Did you know that if in West Java there is Puncak, then in South Sulawesi there is Malino. Malino is often referred to as the peak of South Sulawesi. Like Puncak in Bogor, the Malino area is also an area that is often visited by tourists on weekends to simply relieve fatigue after going through the hustle and bustle of the city. In this area we can also enjoy the view of the Tapakala waterfall which gives a fresh and cool sensation and is a waterfall in Indonesia with unparalleled beauty.
Under this Tapakala waterfall we can spend a lot of our time playing around. We can enjoy the cool and fresh sensation of splashing water in this waterfall. Then how much do we have to spend to be able to enjoy this waterfall? To be able to enter this waterfall area, we are only charged a ticket fee of IDR 2,000 per person. This amount is a very cheap amount when compared to what we will get. Lau there, what facilities will we get? In this area we will be able to find food stalls that will provide facilities to us when hunger strikes us. In addition, there we will also find stalls that provide souvenirs. So if we want to hunt for souvenirs, we can immediately look for them there. The souvenirs sold in this area include local specialties, such as passion fruit, sticky rice dodol, apples, tenteng Malino and also diamonds.
4. Parang Bugisi Waterfall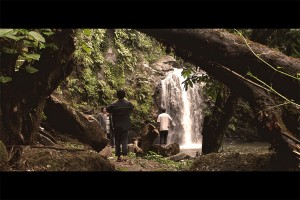 In addition to the Tapakala waterfall, in Malino there is also another waterfall, namely the Parang Bugisi waterfall. Parang Bugisi Waterfall is one of the waterfalls in the middle of the forest in the Malino area. Parang Bugisi waterfall is a waterfall that has a height that is not too high.
Parang Bugisi Waterfall is located in a beautiful green area because it is surrounded by forest. besides that under this waterfall we can find a river flow with many rocks so it will feel fun to linger in this waterfall while relaxing and enjoying the beauty around this waterfall.
5. Lembanna Waterfall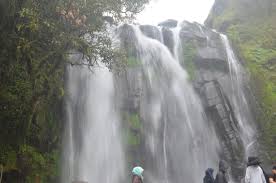 The next waterfall that we can find in Malino is the Lembanna waterfall. Lembanna waterfall is also located in a beautiful and green environment like most waterfalls. This waterfall is also located in the middle of the forest. the difference with Parang Bugisi waterfall, Lembanna waterfall is higher but the flow is not so heavy and will not harm you.
This Lembanna waterfall also has a water flow that branches into two so that it looks unique and becomes the main attraction for this waterfall and makes many tourists who want to be able to visit this Lembanna waterfall tourist spot.
6. Biroro Falls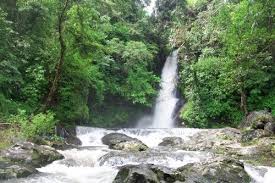 Next up is the Biroro waterfall. Similar to other waterfalls, this Biroro waterfall is located in the middle of the forest. The flow of this waterfall is swift but cool if we play around it.
This waterfall is also a waterfall that is never empty with visitors because this waterfall has the same beauty as other waterfalls, there are shady trees, a beautiful view when viewed from above the waterfall, and is suitable as a selfie spot for visitors. who are very fond of selfies, because the place of this biroro waterfall is perfect for your vacation with friends, family, friends and girlfriends. And you are obliged to visit this biroro waterfall and it is a suitable tourist spot for young people.
7. Blue Valley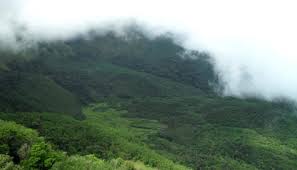 It has been told previously that in Malino there is also a bathing place, namely the blue valley. Blue Valley is a place that is used as a public bath that can be used by tourists to refresh the body after lingering along the beauty of this Malino area.
In this place, the water is blue and the pool used as a bathing pool looks blue. Next to the pool which is used as a bathing place, there are gazebos that visitors can use to relax with their family or loved ones.
8. Japanese Cave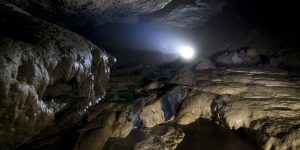 In Malino, it turns out that there is also a tourist spot in the form of a cave. This cave is a Japanese heritage cave which is often referred to as a Japan cave. Unlike most caves, this Japanese cave when viewed from the outside is just like a horizontal hole surrounded by soil.
While most of the caves we meet are surrounded by hardened limestone and are rich in stalactites and pointed stalagmites, this is not the case with this Japanese cave. Goa Japan has a smaller size than most caves. The width and height of this Japanese cave are also smaller than most caves.
9. Balla Lompoa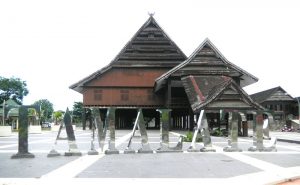 The next tourist attraction in Malino is Balla Lompoa. Balla Lompoa is located in Bulutana. Balla Lampoa is a kind of building that resembles the traditional house of the Malino community. This building is made of wood, both the walls and the floor, as well as the roof.
At first glance, if we pay attention, Balla Lompoa is similar to a house on stilts. Namely, the walls of the building are not directly in contact with the ground, but there is a kind of pit like those in most houses on stilts. Balla Lompoa also has several windows made of wood.
10. Malino Highlands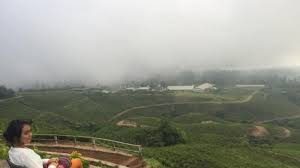 One more tourist destination in Malindo that you should not miss, namely Malino Highlands. Malindo Highlands is a tourist destination for tea gardens. Malindo Highlands is currently managed by the Malindo Highlands corporation. Malindo Highlands is the grandest tourist spot and is predicted to be a world landmark. Here, we can drive along the road that divides the 200-hectare tea garden while enjoying the cool air in this area.
If we feel cold, we can warm up by tasting a dish of Malindo green tea with guaranteed good quality in a cafe in the peak area of ​​​​the plantation. Around this beautiful landscape, we can take pictures with a very beautiful, wide, and green tea garden as the background, which we can do from the grounds of this cafe. In Malindo Highlands, we can also see a zoo with some rare animals or animals, visit waterfalls, and also beautiful flower gardens. Interesting isn't it? Therefore, for those of you who are in Malindo or who do take the time to visit Malindo, you should not forget to visit this place.
To reach this tourist spot we can easily reach it. This is because the location of this place includes a strategic location so that it can be reached by all types of vehicles, both two-wheeled and four-wheeled. If we are from Makassar city, we only need about 2.5 hours of travel time. During the trip to Malindo Highlands, we will be treated to various impressive views. During the trip we will enjoy the expanse of rice fields, bibili dam, Jene'berang river flow, towering mountains, waving trees and other natural beauties that will entertain our eyes. Then to be able to enter this area, we need to spend fifty thousand rupiahs. This amount is an inexpensive amount when compared to what we will get in the form of a beautiful view.
Those are some of the tourist attractions in Malino. No need to worry about where to stay, because in the Malino area there are lots of supporting facilities for vacations such as villas, restaurants and others.
Also read articles on other unique tourist attractions: