As one of the regencies and sub-districts in East Java, Magetan may not be too familiar to those of us who live outside this province. But in fact, Magetan which is a small city has various tourism objects that will not make visitors regret and is one of the tourist attractions in East Java. Some of the tourist attractions in Magetan are still quiet, but there is no doubt about their beauty. Which destinations can be included in the vacation list?
Tirtasari Waterfall
Visiting Tirtasari Waterfall is the right decision because it has become one of the prima donna of tourism in Magetan. Located on the slopes of Mount Lawu, this waterfall has a height of more than 50 meters. To reach this place is also fairly easy and every visitor will not find it difficult at all. Tourists can enjoy this waterfall more satisfactorily by climbing the stairs next to the waterfall made of concrete. In addition, tourists can also ride horses to explore the location of the waterfall.
Visitors are charged an entrance fee of IDR 7 thousand per head.
Visitors at least have to use a motorcycle taxi or walk to reach the final settlement boundary.
Maospati Ria Park
This amusement park has another name that is also very well known among tourists, namely Taman Ria Kosala Tirta. This park provides a variety of facilities that will certainly make the visitors satisfied on vacation, namely a swimming pool, park benches, and various children's games. This place is perfect for those who want a family vacation. This park is usually used by Magetan residents to relax looking for freshness and natural coolness.
When the holidays arrive, this place is usually used to hold music concerts along with selling typical food and a second-hand vehicle market that shouldn't be missed. Because it is located close to the highway, it will not be difficult to find this amusement park. Visit Maospati District, especially Pandean Village to be able to play to your heart's content at Ria Maospati Park with friends, girlfriends or family.
Magetan Square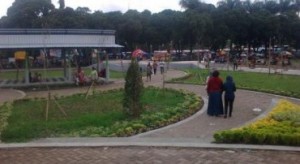 The square in the city of Magetan is indeed the most suitable to be visited, especially when the New Year holiday has arrived. As the heart of the city, this square can be the right place for recreation with family and friends because the place is so lush with green trees around it. The cool air is an added point for those who visit looking for time for relaxation. Especially at New Year's time, visitors will be spoiled by fireworks and motorbike processions. For those who like culinary, there is PUJASERA which is located to the east of the square which stands for Center for Food Selera Rakyat.
Blue Banyu Baths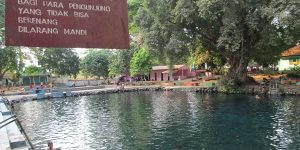 Magetan has another tourist location that will make the holiday more enjoyable, namely Banyu Biru Baths. Indeed, the location of this bath is surrounded by hills and mountains, but precisely because of that, the cool air in this place is a favorite of visitors. The bathing pool in Tinap, Sukomoro not only has a swimming pool, but for tourists with a hobby of fishing there is a fishing area that can be visited.
This place is very suitable for those who vacation with family and children because in addition to the fishing area and swimming pool, children can play on children's playgrounds. The facilities in this place are quite complete because this recreation area also has a place for sports (table tennis and badminton), a film screening building and a food stall that can be visited to fill up energy. There are 4 swimming pools in this bathhouse with 2 of them being original swimming pools with water sources with a fairly high level of depth.
Visitors only need to spend Rp. 5 thousand to enter the Banyu Biru Baths. However, these prices can change at any time if there are certain events held at the venue.
Banyu Biru Baths will start serving visitors from 6 am and close in the afternoon around 5.
Sarangan Lake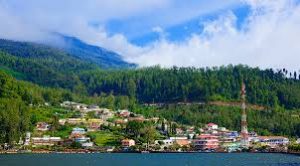 Another natural tourism in Magetan that will not disappoint visitors is Sarangan Lake which is located at the foot of Mount Lawu. This sand lake is an original and natural tourist location that can be reached with a distance of approximately 16 kilometers from the city of Magetan to the west. The lake which has a depth of 28 meters and an area of ​​30 hectares is really cold, so prepare yourself before making a visit because the air temperature is between 18-25 degrees Celsius.
As one of the mainstay tours in Magetan, Sarangan Lake offers various facilities that will make visitors never give up on coming again and again to this place. In this lake area there are parks, parking lots, tourist markets, play areas, and restaurants. If visitors come to celebrate the new year, they will be very lucky because a fireworks party will be held in the lake area right on every New Year's Eve.
Visitors are charged an entrance fee of Rp. 10 thousand to be able to enjoy all the views at Sarangan Lake.
The entrance fee that must be paid when riding a motorbike is IDR 2,500, while for a car, IDR 5 thousand is charged.
The car parking fee is IDR 1,500 and the motorbike parking fee is IDR 1 thousand.
Shoulder Kiwo Waterfall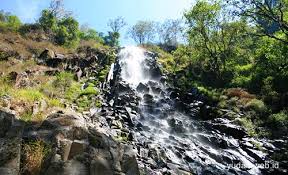 In Magetan, another natural attraction that will make your vacation even more fun is the Pundak Kiwo Waterfall which is interesting and will leave a great impression on every tourist. Indeed, this particular tourist attraction is currently under development by the Magetan Regency government so that we can see that this waterfall is getting cooler later. With a height of about 45 meters, this waterfall is in Ngancar Village and is at the top of a series of waterfalls in this village.
Of the series of waterfalls in the village location, Pundak Kiwo Waterfall is the highest and if you look at it from below you will know exactly that this waterfall is on the left slope of Mount Lawu. That is the reason why this waterfall is called the Pundak Kiwo (it is on the left side of the mountain slope). The facilities available at this tourist location are quite good because there we will find an adequate parking space as well as a gazebo and bathroom for the benefit of the visitors. Visitors are charged an entrance ticket for Rp. 3 thousand. It's just that ticket prices can change at any time.
Revelation Lake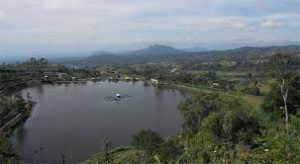 Only about 2 kilometers from Sarangan to the east, tourists can all visit Telaga Wahyu or which has another name Telaga Wurung Magetan. Nature tourism in Magetan is guaranteed to be endless, especially after setting foot in Telaga Wahyu which also offers beautiful views. For tourists who like fishing, this place is heaven for you because various types of fish are deliberately stocked in this lake to satisfy the anglers who come.
Not only fishing activities are fun, but nature lovers can use this lake location for camping. With a depth of 16 meters and an area of ​​10 hectares, this lake is often used by campers. Family recreation will also be very enjoyable by coming to Telaga Wahyu because the natural and comfortable cool air will automatically make the body more relaxed. The facilities available in the lake area include bathrooms, adequate parking, water tricycles, food stalls, and gazebos.
Cemoro Sewu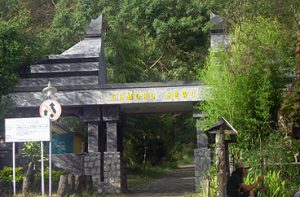 Located on the border between Central Java and East Java, this tourist location is a must visit because it offers exotic views and cool and cool air. The Cemoro Sewu area is also known to be often shrouded in fog, which cannot be predicted at all when it will arrive, so it is fortunate that visitors who arrive at the same time the fog also arrives. While enjoying the surrounding panorama, foodies will be delighted to find food and beverage vendors in this area.
Various types of drinks and food are sold around the tourist attractions; Foods that are really worth tasting include the delicious rabbit satay and grilled corn. Of course, this is the main reason why the Cemoro Sewu location is never empty of visitors. Even on weekends, namely Saturdays and Sundays, Cemoro Sewu is getting busier because many tourists come.
Visitors who are strawberry lovers will also not regret coming to Cemoro Sewu because many strawberries are found in this area. Not only can directly buy the strawberries, but tourists can also pick them themselves from the strawberry garden. The problem of price varies, of course, and is between Rp. 5 thousand to Rp. 25 thousand. The sensation of fresh and red strawberries is something that will not be forgotten while in Magetan.
Path through the nest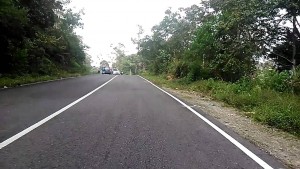 The road, which is also known by the abbreviation JT, is a causeway between Karanganyar Regency, Central Java and Magetan Regency. This road can be included in the ranks of recommended tourist attractions in Magetan because when passing this road, visitors will definitely be tempted by all the food stalls that catch our attention along the way. When you glance at the edge of Jalan Translucent, there are various kinds of stalls that are lined up neatly and seem to invite us to stop by.
While eating snacks, there are a myriad of beautiful views that can be seen from the location of this road. Even when hang out at the food stalls on the edge of Jalan Translucent, our eyes will be able to see Sarangan Lake. To be able to feel relaxed, don't forget to come and taste all the food sold in these stalls while enjoying the very fresh air. Especially when the holidays arrive, don't be surprised if this place is so crowded and most of the people who fill this street area are young people. This is the best and most recommended spot that can be visited when celebrating the New Year with family, friends and lovers.
Snack Center on Jalan Sawo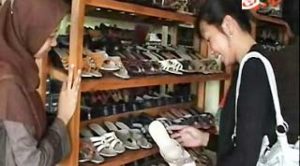 Shopping for souvenirs is something you shouldn't miss when you go on vacation to a place, including while on vacation in Magetan. Traveling is certainly incomplete if you don't bring home a variety of souvenirs. Fortunately, on Jalan Sawo there is a hawker center that you can visit to choose the right souvenirs to take home. Take time to stop by the hawker center to buy souvenirs typical of Magetan which of course will not be found in other areas.
The most recommended souvenirs to buy include skin crackers, melinjo chips, plates, and cakes that can be found at the Magetan hawker center. Apart from food of various types and tastes, Magetan handicrafts can also be used as interesting souvenirs. An example of a craft that absolutely should not be missed is the Sidomukti hand-drawn batik. Various objects made from Magetan leather can also be the right choice.
Those are a series of tourist attractions in Magetan that some of you may have never heard of. However, it is absolutely guaranteed that all the locations recommended above will make your vacation in Magetan even more exciting and fun.
Also read articles on other unique tourist attractions