There are many natural tourist attractions in Jakarta and they are good, for those of you who live in Jakarta, you will no longer be confused about where to spend your vacation time. Those of you who still think that Jakarta only has tourist attractions in the form of tall buildings, then you need to read reviews of natural attractions in Jakarta. In this, we will describe some natural tourist attractions in Jakarta that you must visit. If you look at the quality of natural attractions in Jakarta, it is not as natural as mountainous areas, but below is a list of natural tourist attractions in Jakarta that will be your alternative on vacation.
1. Tidung Island
Tidung Island is one of the natural attractions in Jakarta and is also part of the Thousand Islands. This Tidung Island tourist spot will be your tourist destination on the weekends and especially for residents in the capital city who are friendly with traffic jams every day. Visitors to Tidung Island usually just want to enjoy the atmosphere of the sea by sitting under a shady tree, sunbathing on the beach, watching the sun rise and so on. In addition to enjoying the beach atmosphere, visitors who are traveling on Tidung Island can also enjoy the games that have been provided, such as:
Banana Bout
Jetsky
cano
Sea Goose
Water Spots, etc.
Tidung Island is an island that is divided into two parts with the other islands, namely the Big Tidung Island and the Small Tidung Island. Inside the big Tidung Island, you can see the beach and if the small Tidung Island is in the form of a forest filled with plants or often called a mangrove forest. If you are bored with the beach atmosphere which is also hot, you can enjoy tours on the small Tidung Island or the mangrove forest in the Thousand Islands.
Read also:
2. Mangrove Forest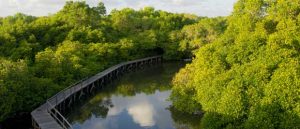 For residents of the capital city, they are also familiar with the name of a mangrove forest tourist spot in the Pantai Indah Kapuk area, North Jakarta. There are tourist attractions that you must visit to enjoy your holiday, in addition to the cheap entrance ticket, only around Rp. 25,000 per person and also does not require a long time on the trip. In the mangrove forest is a natural tourist spot that has many mangrove trees.
For those of you who want to visit the mangrove forest, you can enjoy the atmosphere filled with green tobacco trees on foot or you can also use a bicycle. In addition, tourists can also do rides that have been provided, such as taking a boat that has been rented and also at a standard price.
Read also:
3. Suropati Park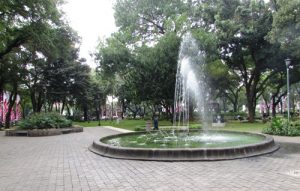 Suropati Park is also one of the natural tourist attractions in Jakarta. Suropati garden is a relic of architects from the Netherlands PAJ mooejen and FJ Kubatz in 1913, in this suropati garden it has been equipped with several sculptural ornaments resulting from works of art and there is also a pool equipped with a fountain and thousands of trees – Mahogany tree, Suropati garden is located between Jalan Imam Bonjol and Jalan Diponegoro, between the meeting of the roads there is also a flower garden in the middle of which there is a statue of Prince Diponegoro, then opposite the statue of Prince Diponegoro is Taman Suropati.
Suropati Park has been renovated since early 2010, made garden paths from natural stones so that it looks cleaner and unique. Many visitors are interested in the uniqueness of Suropati Park, so that in the afternoon, the residents of the capital city will be full of people to play with their families. The origin of the name Suropati Park is "Burgemeester Bisschopplein".
Read also:
4. Kandank Jurank Doank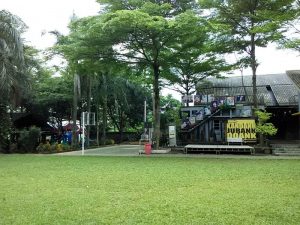 Natural tourist attractions in Jakarta that should be visited are Kandank Jurank only. This fighting cage is in the Ciputat area. Initially, Kandank Jurank Doan was initiated in 1993, and was initiated by the artist and artist Dik Doan, which is a school with a natural perspective for the children around him. Dik Doan's goal is to provide opportunities for poor children to be able to study at a real school, namely learning with nature.
By going through nature, it is easy for children to know themselves and their potential, and then they will be developed. With them getting used to hanging out in the free nature that surrounds them, namely with trees, wind, and also rice fields mud. Besides that, it also has another goal, namely to provide an understanding to nature that the beauty that exists in nature is all God's creation which we all must maintain and also preserve it.
Read also:
5. The Land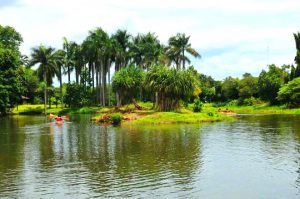 Furthermore, nature tourism in Jakarta that you must also visit is the Tanah tingal tourist spot. This land is located in the Ciputat area. This tingal land is one of the educational destinations that is very focused on creative activities and also interacts directly with nature. This tingal land has a large area of ​​10 hectares, which is quite large if it is used for nature tourism. In this tingal tour, it will provide a very beautiful view because in the tingal there are thousands of shady trees.
This land has its own charm, namely from the forest atmosphere, houses with Javanese ethnicity, there is a swimming pool, wide field, orchid gardens, lakes, swamps, vegetable gardens that you can enjoy directly there. To explore this fairly large area, rural roads have been made of rocks and gravel. This road will also become a track for visitors to cycle and also jog. Tall shady trees and also the sound of birds chirping will greet every tourist who comes.
Read also:
6. Ragunan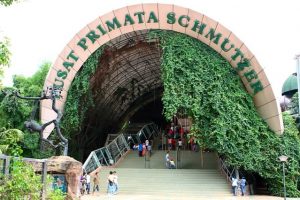 Ragunan is a zoo which also includes nature tourism and must be visited for those of you who live in the capital city. In Ragunan you will get natural tourism as well because in Ragunan you can see various types of animals that are still protected. The atmosphere in Ragunan is very cool because there are many shady trees so that the incoming sunlight is covered by towering trees.
To enter this area is also very easy because of its strategic location and tickets to enter Ragunan are also very cheap. Suitable to enjoy your weekend with friends or also with your family. You don't have to go far and rent an inn to rest because if you are in the capital city, you can take this natural tourist spot at once by going home and going.
Read also:
7. Thousand Islands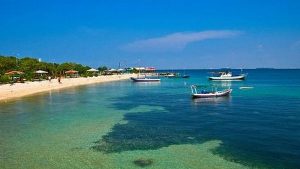 The Thousand Islands is one of the phenomenal natural attractions in Jakarta and a must for you to visit. Love Indonesian nature first if you want to enjoy the outdoors out there. The Thousand Islands is a very unique archipelago. Because the number of islands only reaches hundreds, some of these islands are still inhabited and some are used as tourist attractions. So with so many islands around the capital city, you want to spend time on the weekends.
The thousand islands are very suitable to relieve the fatigue of traffic jams in the capital city. In this thousand islands there is a very beautiful view, namely the underwater scenery and is very suitable for those of you who like to swim. Besides being able to enjoy swimming, you can also enjoy other activities such as: snorkeling, diving on the seabed, and other challenging activities in the sea.
Read also:
8. Angel Island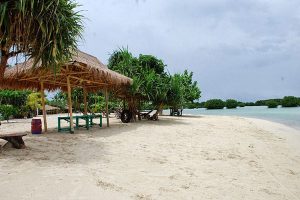 Bidadari Island is an island where there is a tourist resort located on Pulau Seribu which is very close from Jakarta, which is about 15 km and can also be reached in 30 minutes. You can use a speedboat at Marina Ancol. On this angel island, there are land and floating cottages which are very liked by tourists. If you want to enjoy tourism on the island of angels, this island has a natural environment that surrounds it has a comfortable, beautiful feel and is also very integrated with nature.
On this pari island there are various entertainment facilities and also a lot of activities and you can try one by one such as water sports, playing bicycles, playing on the beach and so on. And you also need to know that on this pari island there is a Martello fort which is a relic from the Netherlands in the 17th century, and this location has become one of the most favorite photo hunting locations. (Also read: Semarang Culinary Tour)
9. Anyer Island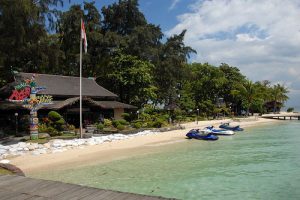 Anyer Island is a resort island that has a view with a very modern concept and uses very traditional elements with West Papuan ethnicity. On the island of Anyer also has cottages made of wood that can float in a unique and nuanced Asmat tribe. Anyer Island already has many entertainment facilities for recreation and water sports that can be done around the waters of Anyer Island which are quite complete.
For those of you who are in the capital city and want to visit this Anyer island, you only need 20-30 minutes from Ancol by using a speed boat. This is highly recommended for those of you who are tired of the traffic jams of the capital city. And it has been admitted that the island of Anyer has become one of the islands that is a favorite of people who want to visit and enjoy the natural atmosphere. (Also read: Raja Ampat Papua)
10. Sepa Island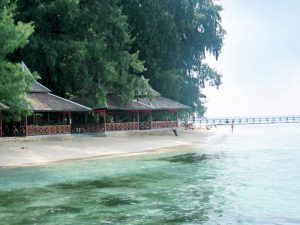 Sepa Island is a tourist spot that also has a more natural beauty because of the sea. For those of you who are in the capital city and want a vacation to Sepa Island, you only need very little time, which is only 90 minutes from Ancol. The quality of being on the island of Sepa has white sand beaches and also has an ecosystem that is in the sea and is very well maintained so that it gives a very beautiful impression. This is an advantage that Sepa Island has and is one of the favorite places for all underwater nature lovers.
Sepa Island has the main activities, namely diving and snorkeling, copy that Sepa Island is also a very favorite island if used for fishing activities. This white beach on the island of Sepa will make you forget the tiredness of the capital city. Coupled with the calm waves and shady trees that will spoil your eyes to enjoy the natural beauty in Jakarta. (Also read: Matahari Tourism Park)
Here are tourist places that you must visit to enjoy the outdoors in Jakarta. You can enjoy it with your friends and family.