Lombok is one area that is also frequently visited by tourists. Located close to Bali, Lombok is currently developing various attractive tourist facilities to attract tourists. Especially with the existence of an airport that has guaranteed a comfortable trip for tourists from outside Lombok. Lombok is indeed famous for its pristine natural attractions. If you are visiting Lombok with children, then you need to do some Vacation Preparations to Lombok. Here are some recommendations for children's attractions in Lombok to visit.
1. Narmada Park
Narmada Park is one of the parks in the Lembuak Village area, West Lombok. From the city of Mataram, this park is approximately 10 kilometers. This park is suitable for family and children's attractions in Lombok.
Narmada Park has an area of ​​​​approximately 2 hectares. This tour is suitable for children who are interested in history, because this park is one of the historical evidences of the civilization of the King of Mataram Lombok in 1727 ago.
The name Narmada is taken from the name of a tributary of the Ganges in India. This park is indeed one of the historical relics of Hinduism in the archipelago. Now this park is used as an educational tourism object and historical tourism.
Location: Narmada Highway, Lembuak, Kab. West Lombok
Opening hours: 08.00 to 17.00
2. Batu Bolong Temple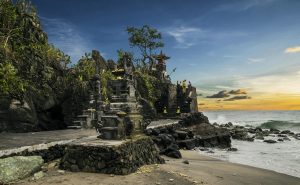 Another tourist attraction in Lombok that is still struggling with history and culture is Batu Bolong Temple. Batu Bolong Temple, which is one of the tourist attractions in Lombok, is located in the Senggigi area of ​​West Lombok.
The uniqueness of this name is also taken from the condition of the temple itself which is located on a rock with a large hole in the middle. This temple is on the edge of the ocean and mixes with the waves.
This temple is related to the history of the entry of Hinduism to Lombok. Because it is on the edge of West Lombok, from there you can also enjoy views of Mount Agung on the island of Bali if the weather is favorable.
Location: Senggigi Highway, Batu,Layar, Kab. West Lombok
3. Mayura Park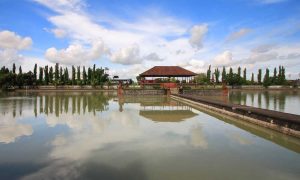 Still in West Lombok, there is one historical tourist spot that is also suitable for children's tourism in Lombok, namely Mayura Park. Mayura Park is also suitable for children's educational tours, namely to get to know the history of Lombok civilization in the past.
Mayura comes from Sanskrit. It means peacock. Peacocks in the past had an important role, one of which was to repel snakes that often disturbed the peace of residents.
This park is now a historical and cultural tourist spot. In addition, the natural impression still feels thick there so it will be very cool.
Location: Purbasari Street, Mayura, Mataram City
Opening hours: 08.00 to 18.00
4. Sade Village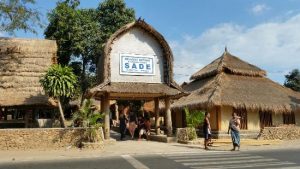 Sade Village is one of the tourism villages in Central Lombok which is very popular and its name has been worldwide. In this village, tourists can see firsthand the activities of the Sasak people who live there.
This location is one of the tourist sites for children in Lombok that must be visited. There the children can see the traditional house and also the simple life of the Sasak tribe itself.
In addition, tourists who come can also see various handicrafts, such as woven fabrics and other accessories made by the Sasak people themselves.
Location: Rembitan, Pujut, Central Lombok
5. Islamic Center NTB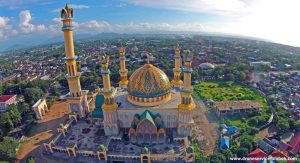 Want to introduce your child closer to Islam? Here is one place that can answer that desire. Come to the Islamic Center of West Nusa Tenggara.
This Islamic Center is one of the largest religious tourism objects and is also designated as a sharia tourist attraction in Indonesia. In addition, the interesting thing about this attraction is that it is free.
Tourists who come can enjoy various sharia tourism facilities that are presented there. You can bring your child closer to the Creator by visiting this Islamic center while traveling to Lombok.
Location: Dasan Agung, Selaparan Gomong, Mataram
6. Sukarara Village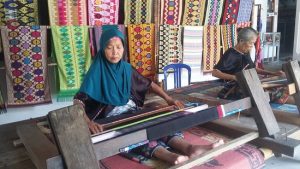 Besides Sade Village, there is another village that can also be used as a children's tourist spot in Lombok, namely Sukarara Village. This village is actually a small village, but has a beauty that will not disappoint you.
This village is even one of the centers of weaving in Lombok, more precisely in Central Lombok Regency. This location can also be used as a location for educating children about the traditional weaving of Lombok.
This woven cloth is made by the women in Sukarara Village themselves. This skill has been passed down from generation to generation and has become an interesting traditional and cultural value.
7. Gili Trawangan Turtle Conservation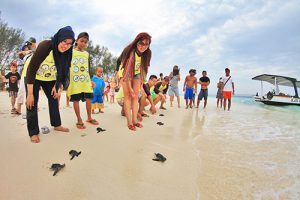 There are lots of alternative children's tours when visiting Lombok. Even tourist attractions on Gili Trawangan can also be one of the recommended places. There is a turtle conservation for children's education.
This turtle breeding location on Gili Trawangan allows children to see the turtles up close. In addition, children can also learn about turtle breeding.
This captivity was established by the local Gili Trawangan community with a noble purpose. After the turtle becomes bigger, then later the turtle will be released into the wide ocean.
Location: Gili Trawangan
8. Sire Beach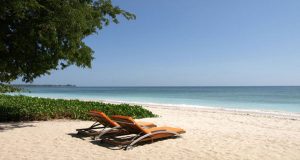 If you are traveling with children to Lombok and want to visit the beach, then Sire beach can be used as an alternative to beach tourism that is safe for children.
The reason is because this beach has waves that are not too big, so children are free to play in the sand or swim on this beach without fear of drowning.
This beach is located in the North Lombok area and can be reached quite easily. This location is also one of the best locations to see the sunrise.
9. Sembalun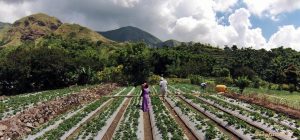 Sembalun is one of the most stunning mountainous natural tourist areas. Located at the foot of Mount Rinjani which is very beautiful, this area is also often visited by climbers of Mount Rinjani for climbing.
There are many tourist areas suitable for children. Children can freely breathe fresh air and also see firsthand the lives of rural residents with all existing plantation activities.
In addition, in Sembalun there is also a strawberry picking tour which is suitable for children. Children can learn about plants and how to plant and harvest strawberries there. There are also many accommodations in Sembalun to choose from so you don't need to be confused if you want to spend the night there.
10. Tanjung Aan Beach
Besides Sire Beach, there is another beach that is suitable for a safe place for children to play without worrying about big waves. Its name is Tanjung Aan Beach.
This beach is located in the Central Lombok area and is currently one of the mainstay natural attractions in Central Lombok. The waves there are not dangerous for children, so parents don't have to worry if their children want to swim or play around them.
There is also a gazebo that can be used as a location for a family picnic while enjoying their own food.
Those are 10 tourist attractions for children in Lombok that can be visited as educational, historical, religious, and natural tourism objects. Hopefully this article can provide useful information.