South Sulawesi with Makassar as its capital, is certainly not foreign to our ears. The city, dubbed the Mammiri Wind City, is known for its delicious cuisine. But did you know that South Sulawesi has tourist attractions that are no less interesting than other provinces to visit?
If you are planning a vacation, you can make South Sulawesi your destination. Visiting South Sulawesi is more fun if you are with the people you care about, because South Sulawesi offers so many interesting destinations that it is a shame if you only pass it alone.
Here are some places that you can visit while on vacation in South Sulawesi:
1. Losari Beach
Losari Beach is one of the most popular tourist attractions in South Sulawesi. Its location in the capital, makes Losari beach a icon from this Daeng city. The interesting side of losari beach is, you will not find sand like beaches in general.
If you visit, you will find concrete on the edges. But that does not mean this beach is not fun to visit, yes. There are lots of interesting things that you can get from losari beach. Because this place is one of the places that is always crowded with tourists and Makassar residents every day, especially on weekends.
You can also enjoy various exciting game rides such as sailing by boat, water bike and you can fish freely. Many visitors spend the afternoon capturing the beauty of the sunset. This moment will be even more beautiful if you enjoy it with your family, friends or loved ones. (Read: Tourist attractions in Cikampek)
2. Tanjung Bira Beach
Tanjung Bira is famous for its white sand and clear water. The natural beauty of Tanjung Bira is known not only by domestic tourists, but also by foreign tourists. The beach, which is about 200 km from the city of Makassar, is one of the favorite beaches in South Sulawesi. On this beach you can enjoy an amazing natural panorama, which you can only prove when visiting it.
Its location which is quite far from the capital city does not make this beach lose its appeal. Many tourists choose to enjoy the beauty of sunrise and sunset. On this beach you can find serenity with a breezy breeze which has now been supported by various facilities such as a comfortable stopover, a ferry port that can be used if you want to explore Selayar Island and various exciting water games.
The beauty of Tanjung Bira Beach is unquestionable, this area has a fairly good and clean arrangement. The beach that stretches from the north to the south looks very beautiful and amaze anyone who comes to this place. Rows of coconut trees and coral hills that stand firmly make the beauty of this beach second to none. You can enjoy the beauty of this place by swimming, diving, snorkelling, or just sunbathing enjoying the expanse of beauty that is in front of your eyes.
Read: Tourist attractions in Garut
3. Taka Bonerate Marine Park
This marine park is located in the town of Benteng, the Selayar Islands. This marine park which has the third largest atoll area in the world is a paradise for those of you who like to dive and witness the beauty of the sea. The beauty of coral reefs and various types of fish, turtles and turtles make this tourist spot one of the places that you must visit.
The topography of this area is very unique and interesting so it is very good for diving, snorkelling, and other marine tourism. Taka Bonerate Marine Park has several islands which are currently used as residences.
Because this area stores marine natural wealth that can fulfill the lives of the residents, the majority of whom are fishermen. In addition to marine tourism objects, this area has several historical places such as Taka Mariam where there is an ancient cannon belonging to the Dutch army and Taka Gantarang which stores twin cannons belonging to Chinese traders in the past.
Read: Tourist attractions in Surabaya
4. Bantimurung Bulusaraung National Park
This park is located in Maros Regency and Pangkajene Regency, about 20 km from Sultan Hasanudin International Airport or 50 km from Makassar city. Batimurung Bulusaraung National Park or commonly abbreviated as TN Babul displays natural beauty such as waterfalls, caves and butterfly breeding.
Babul National Park does feature butterflies as its main attraction, even a scientist named Alfred Russel Wallace called it The Kingdom of Butterfly. So don't miss Babul National Park when you want to visit South Sulawesi.
Read: Sukabumi Sawarna Beach
5. Ammatoa Indigenous Area
The Ammatoa traditional area is also one of the interesting destinations that you can visit while in South Sulawesi. The beauty of the preservation of forest areas is the hallmark of this traditional area. The area, which is located in Kajang District, about 56 km from Bulukumba City, will offer an interesting experience by displaying the characteristics of the kajang community in Tana Toa Village which look everyday such as clothes in all black and the uniform characteristics of houses facing north.
Another unique side is that their leadership is held by a person with the title Amma Toa with a lifetime leadership. When you are in this area, you do not need to be surprised by the ceremonies or social rites that are often performed by the community.
The community strongly adheres to the principle, so that ceremonies or social rites become very important for the survival of these indigenous peoples. People believe that by performing ceremonies or rites, they will get salvation.
Read also:
6. Phinisi Craft Center
If you visit anywhere, it's not complete if you haven't visited the island's typical craft place. In South Sulawesi there is a traditional boat or boat building. This craft place is located on the coast of the Tana Beru village, Bontobahari District, about 24 km from Bulukumba City.
What's interesting about this craft place is that the people are very good at making traditional boats with wooden construction as well as traditional equipment and they are able to make sturdy boats only based on experience and knowledge passed down from their ancestors.
Even history has proven that the Indonesian phinisi boat had successfully sailed to the United States in 1986, so it is not surprising that this place is dubbed as Butta Panritta Lopi which means earth or land of phinisi makers. (Read: Preparation for Vacation to the Beach)
7. Fort Sumba Opu
Apart from offering kein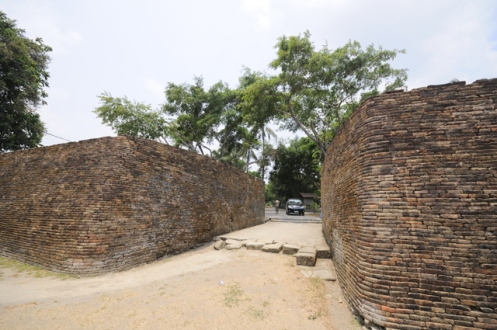 Branch of Nature, South Sulawesi also features historical tourist attractions. Like the Sumba Opu Fort which was built in 1525 by the Sultan of Gowa IX. In its time, this fort was a trading center and a spice port that was busy with traders from Asia and Europe.
The interesting thing about the fort is the fact that around 1669, this fort was controlled by the VOC which was then destroyed until it was submerged by the tidal waves and approximately 3 centuries later this fort was re-discovered by a number of scientists who later reconstructed it into a historical tourist spot that you must visit. while visiting South Sulawesi.
Once you enter the Somba Opu Fort area, you will see a solid fort wall. Even though the walls are made of red bricks, and the thickness of the walls can be imagined how difficult this fortress is to penetrate even to be torn down. This symbolizes the perfect defense system of his day. Now, Somba Opu Fort is in ruins. Instead, a saukang was built which the community used as a place for prayer and worship. Usually every community who comes to this place, always brings offerings as offerings to ancestral spirits.
Read: Three Colors Beach
8. Ke'te Kesu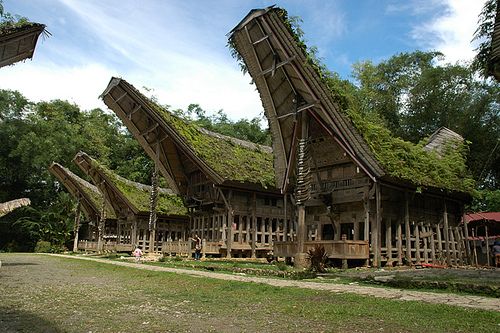 Ke'te Kesu is a tourist village in Bonoran Village, about 4 km from Rantepao Town, Tana Toraja, South Sulawesi. This area is known for the customs and traditional life of its people. In fact, because of the uniqueness of Ke'te Kesu culture, UNESCO has designated it as an original Indonesian cultural heritage.
The unique thing that makes ke'te kesu is the village that is not contaminated with modern life. Upon entering the village, the tongkonan (traditional Toraja houses) lined with various wood carvings and buffalo horns lined up indicating the low or high social status of the owner of the house.
If you look behind the rows of tongkonans, you will find a limestone-walled burial complex. That said, the old tombs there are hundreds of years old where bones and skulls are scattered in the cave and around the cemetery. So don't forget to include Ke'te Kesu in your list of destinations while visiting South Sulawesi, OK?
Read: Tourist Attractions in Batu
9. Marine Tourism of Bulupoloe Island
Apart from the beauty of the sea
, the natural beauty of the mountains in South Sulawesi does not need to be doubted. This is reflected if you visit Bulupoloe Island, which is located in East Luwu Regency, which is about 500 km from Makassar city.
The charm of the sea that is presented on Bulupoloe Island offers the natural beauty of the mountains and the beauty of the sea, which is even more amazing if we look at the condition of the beaches which are still very natural and the sea water is clean.
The clarity of this sea water makes the life of marine life clearly visible. The beauty of the sea, which is the main attraction that radiates from Bulupoloe Island, will be more complete with the presence of Luwunese culinary specialties that you can enjoy when visiting Bulupoloe Island.
Read: Tourist Attractions in Gunung Kidul
10. Malino
Malino is one of the interesting places in South Sulawesi. When compared to natural tourism and the beauty of the beaches in South Sulawesi, the name Malino is still not well known. Even so, that does not mean Malino will be boring when visited.
This tourist spot, which is about 90 km from the center of Makassar, has a very beautiful mountainous natural panorama. Malino has several tourist attractions in it such as pine forests that you can enjoy during your trip in Malino. Then, there is a side mountain with its beautiful limestone.
In addition, Malino also offers several waterfall attractions such as Tapakala Waterfall, Parang Bungisi Waterfall, Lembanna Waterfall and Biroro Waterfall. Then a tourist destination in Malino that absolutely should not be missed is the Malino Highlands which is a beautiful tea garden tour with cool air.
Read: Tourist Attractions in North Sumatra
If you are visiting the island of Sulawesi, don't forget you should visit the South Sulawesi area. This area will spoil you with stunning panoramic beauty.